Coppa Carnitas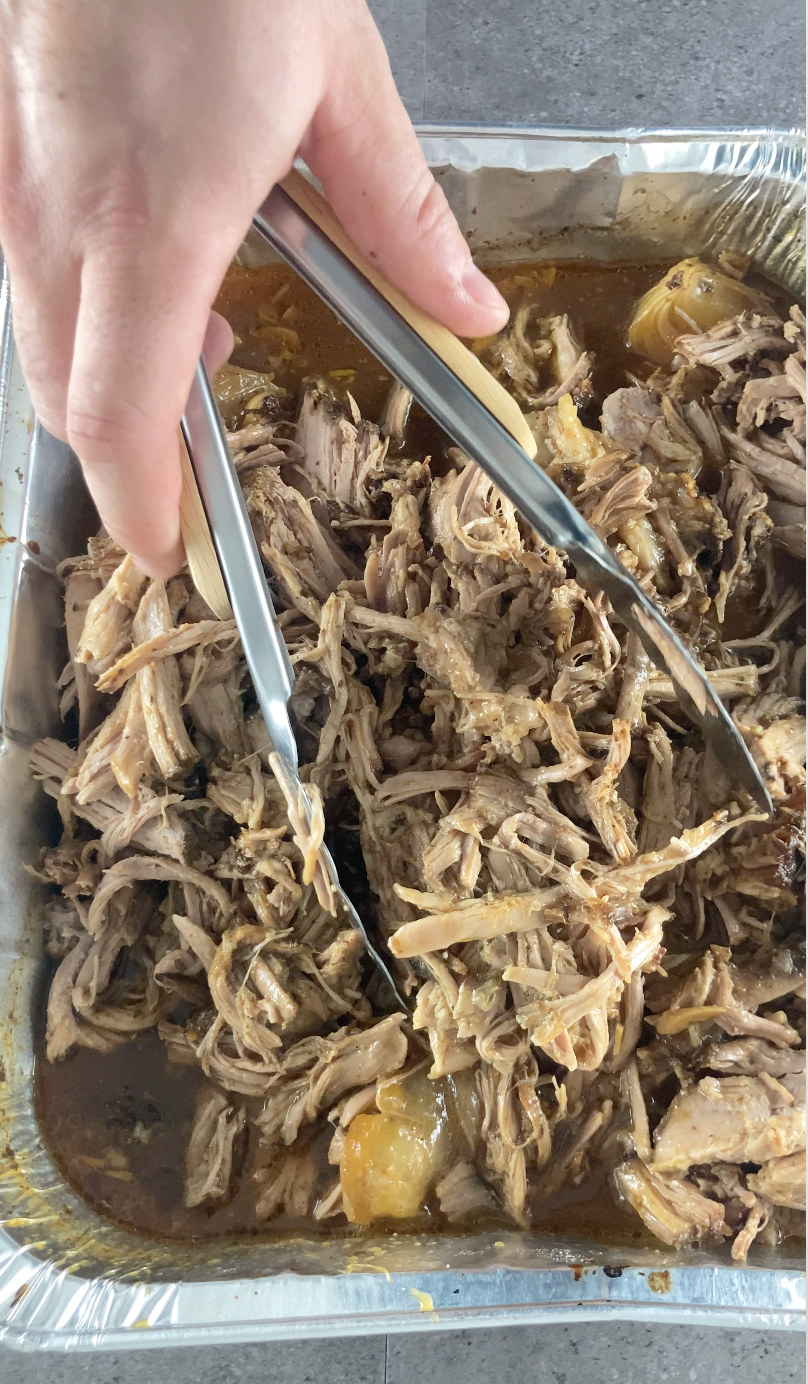 Slow-cooked Ibérico Coppa on the grill is your base for an endless number of insanely delicious meals. Stuff it into tacos, make epic sammies, or check out our recipes for Coppa Quesadillas, Stuffed Potatoes, and Apple Slaw Carnitas Sandwiches. 
Ingredients
1 31-42 oz. Campo Grande Ibérico Coppa 
3 Tablespoons red meat rub  
2 Tablespoons Capital City Mambo Sauce 
4 ¼ cups orange juice
3 cloves garlic 
1 white onion 
Preparation 
Fire up a grill to 250ºF. Rub coppa with 1 tablespoon of red rub and drizzle with Mambo sauce.
Sear whole coppa over direct heat on either side. Move to indirect heat and cook on the grill, covered, until it reaches an internal temperature of 165ºF, ideally for 3 hours. Baste it with orange juice every hour and flip regularly to help the meat cook evenly.
Once it has reached 165ºF, place the coppa in a deep metal baking pan with the remaining orange juice, white onion, garlic, and remaining rub. Cover the pan with foil and cook until the meat on the grill, covered, until ir reaches 250ºF, ideally for another 3 hours.
Remove coppa from the grill and the pan and let it rest until it is cool enough to touch. It should easily fall apart in your hands. ¡Buen provecho!