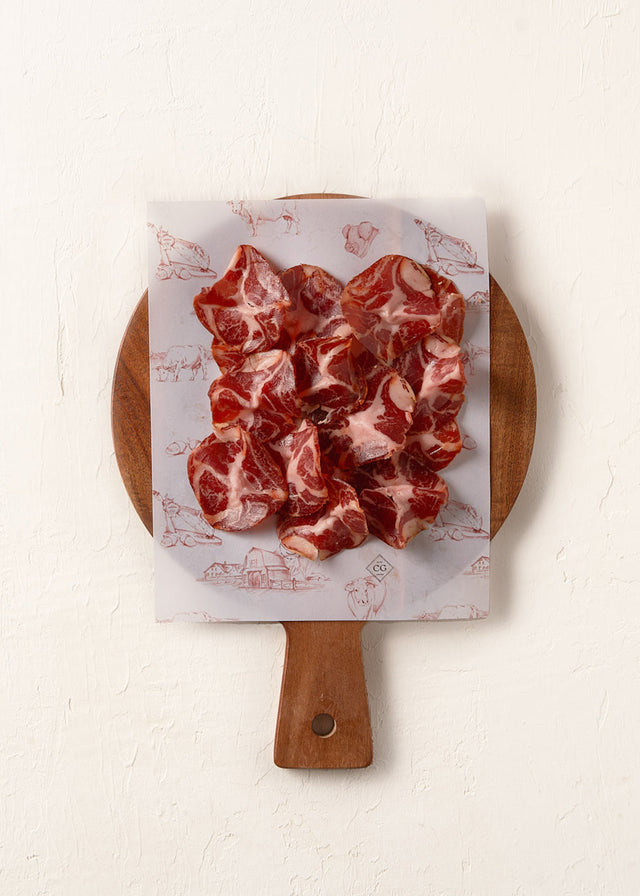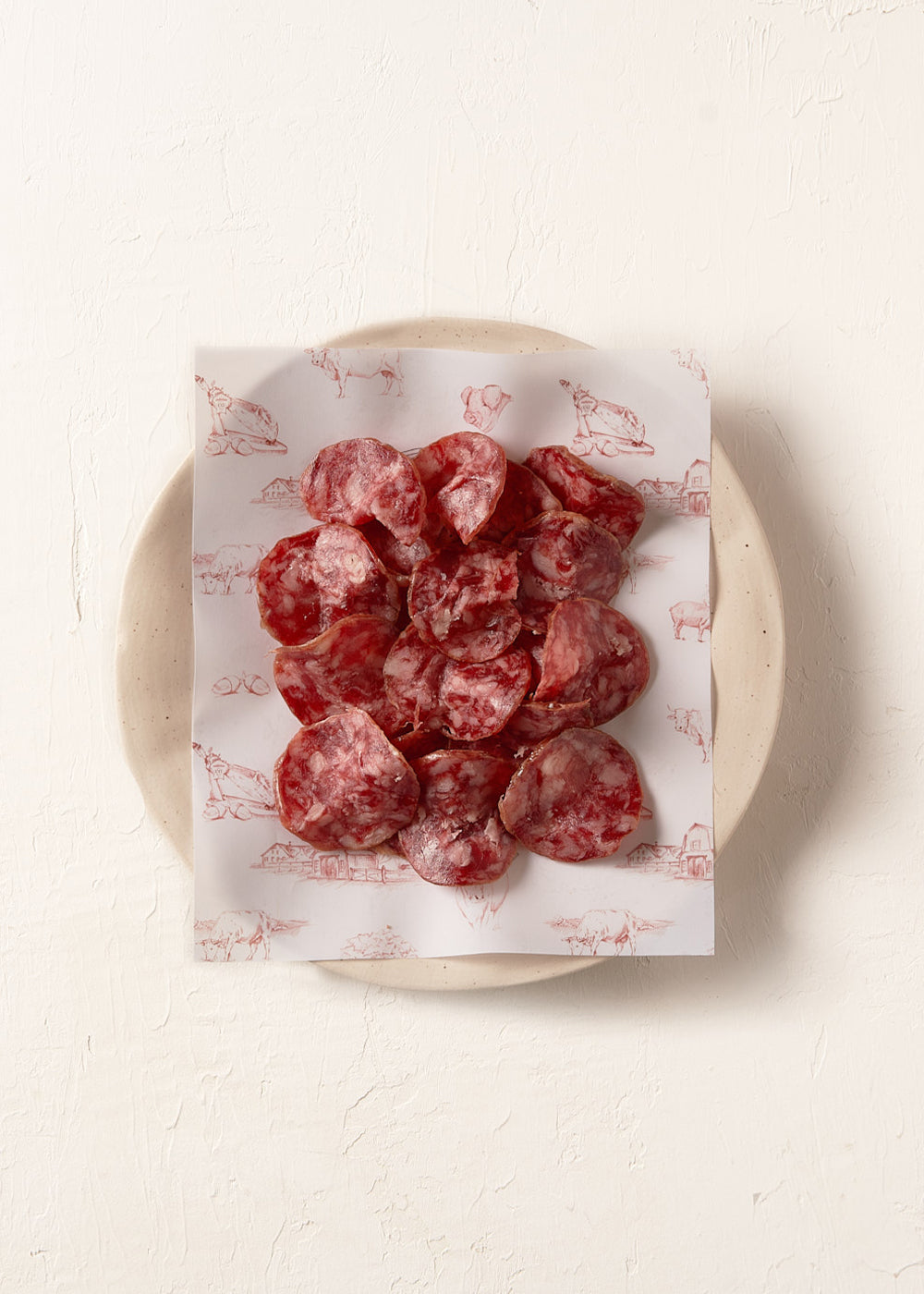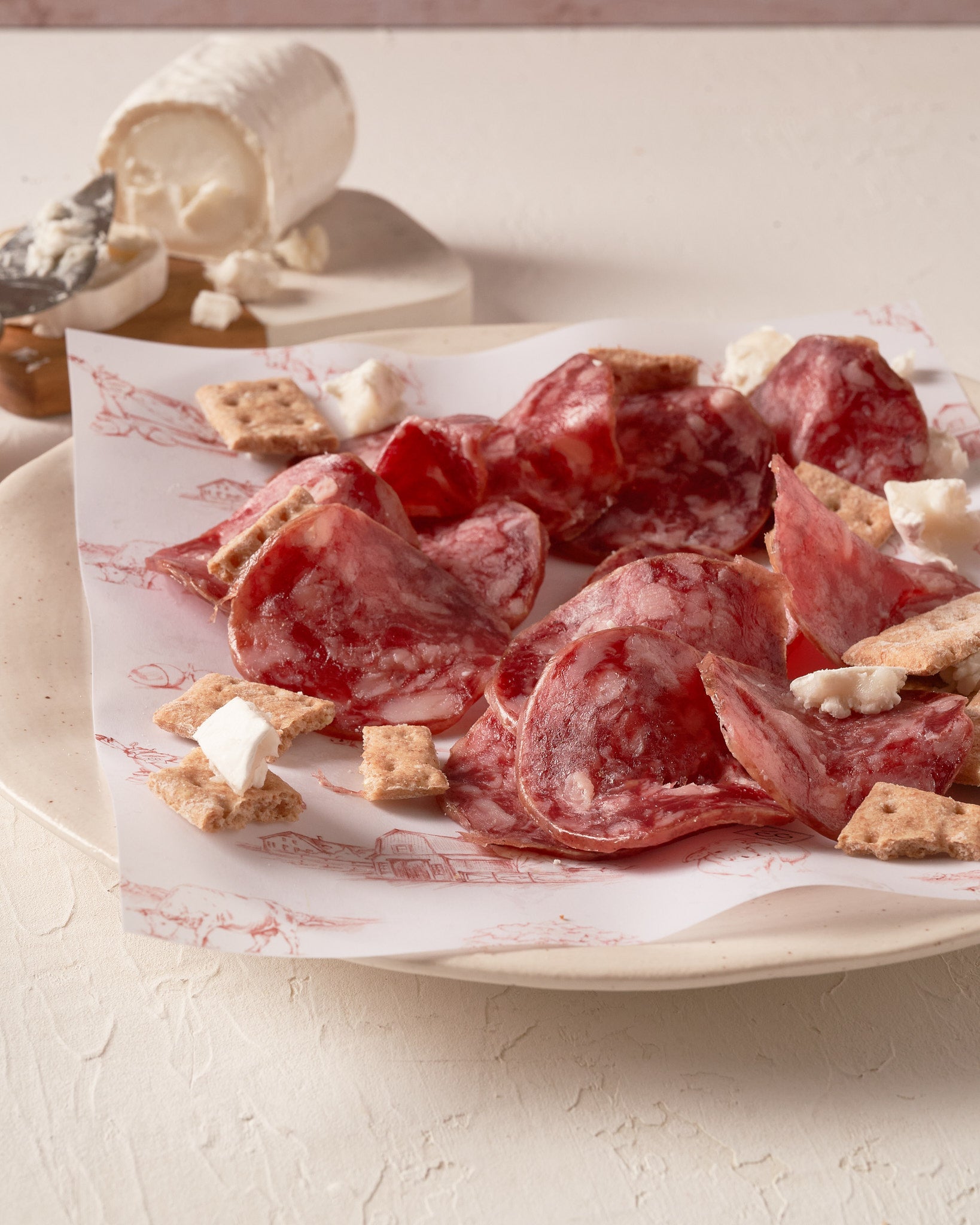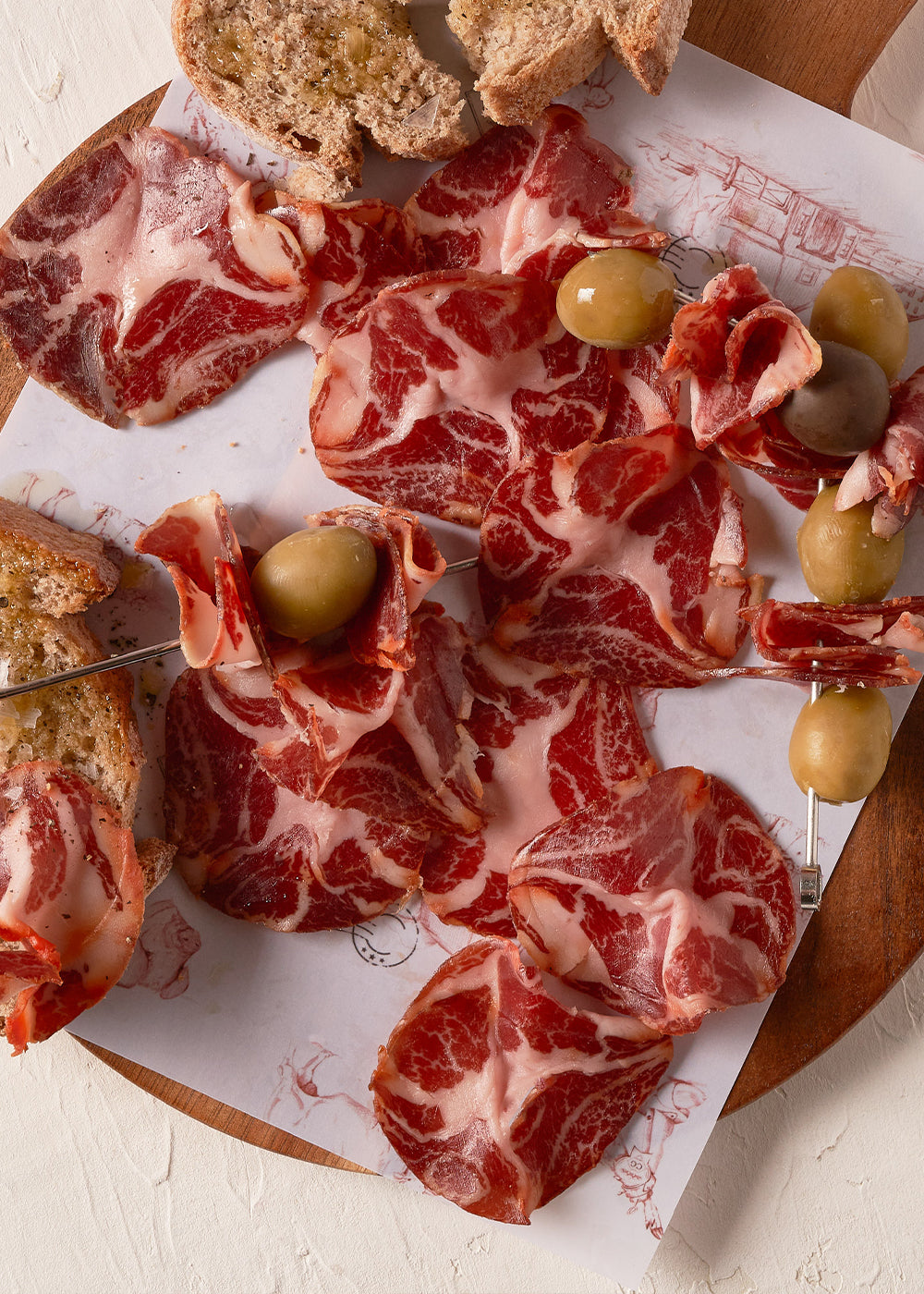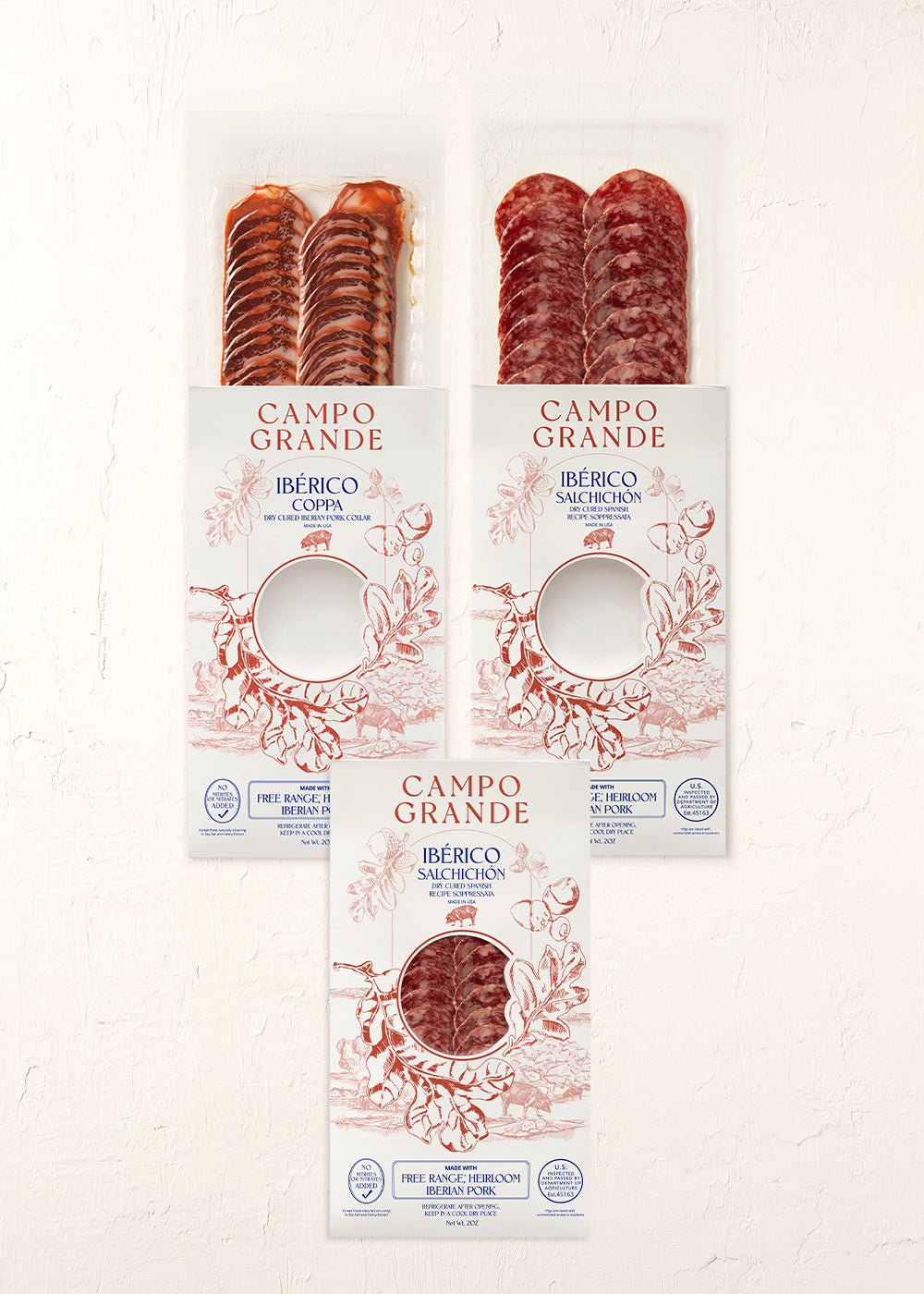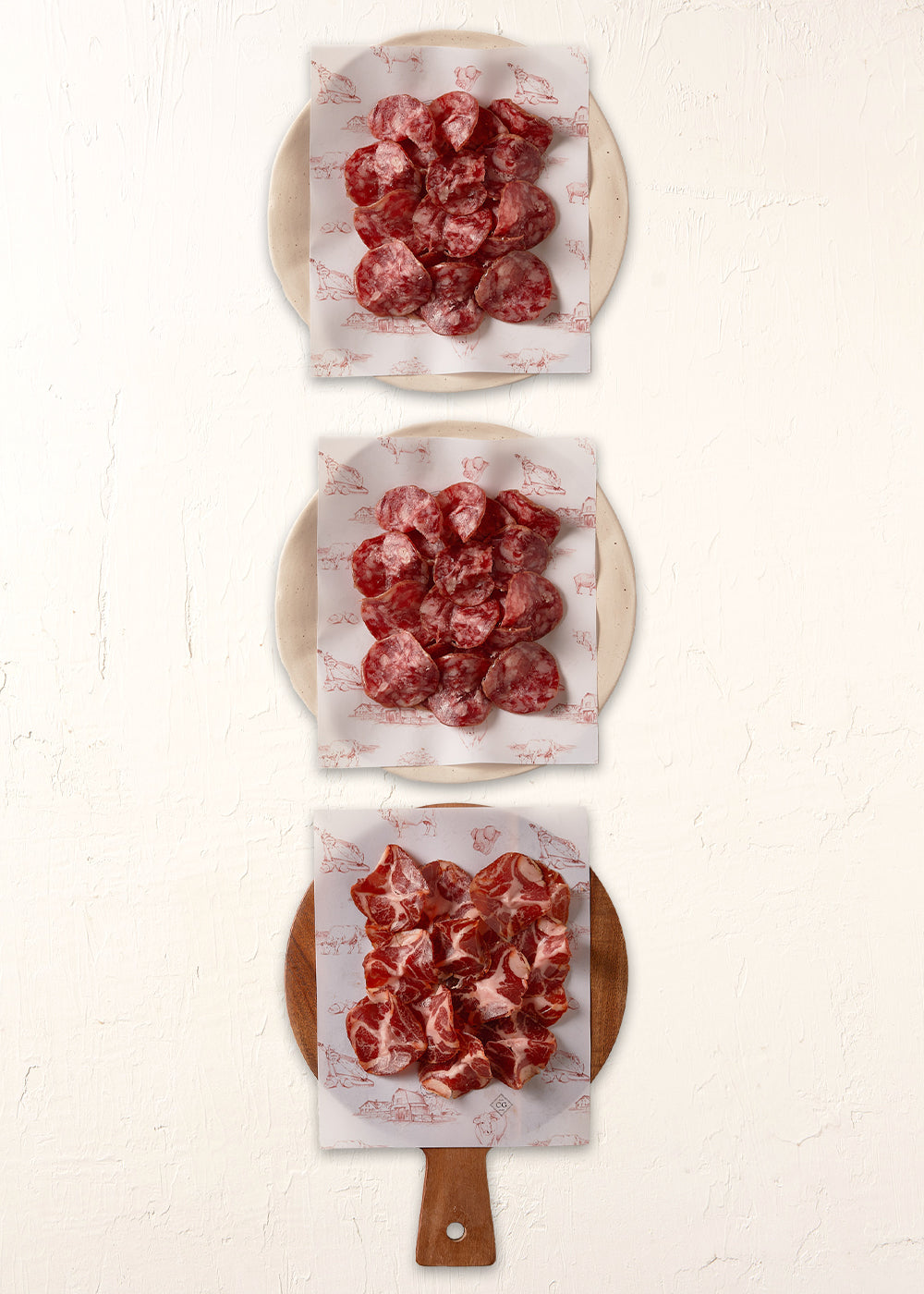 FREE Ibérico Charcuterie Sampler (2oz)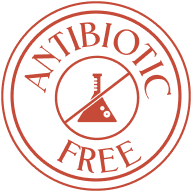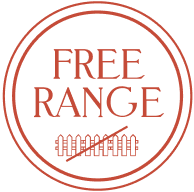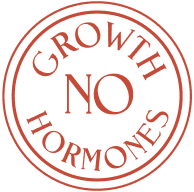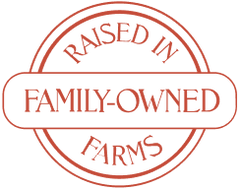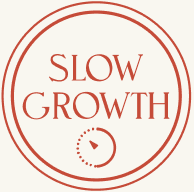 The ultimate host gift for foodie friends
Dinner party Tapas appetizers
Pairing with Spanish wines and bold cheeses
Starring in epic charcuterie boards
Breakfast toasts and eggs
Anytime healthy protein-packed snacks
Couldn't eat
This item was not packed in the area with ice and the frozen meat. It was on top when I opened the box. It was 106 degrees in Texas that day. I opened box on delivery. This was warm and smelled funny so I could not eat it.
Too hard
No flavor and could not chew
DELICIOUS!! I tried to let them last for the week. Alas, they did not. Very difficult to eat just 2 slices of any of them and before you know it they're done.
Great Charcuterie
The Coppa is amazing. The Chorizo is top of class. Didn't have the Salchichón, so they doubled the Chorizo. Can't wait to order the Salchichón when it's back in stock. Great for entertaining.
Charcuterie
I only received Coppa & Chorizo. They substituted a second Chorizo for Salchichon due to availability.
I brought them to a friends along with Italian bread drizzled with extra virgin olive oil. We absolutely loved the Coppa. We felt that the Chorizo was a little too mild. I will purchase the Coppa. I would give 5 stars Coppa & 4 for Chorizo. I hope to try the Salchchon soon.

2023 © Campo Grande All Rights Reserved