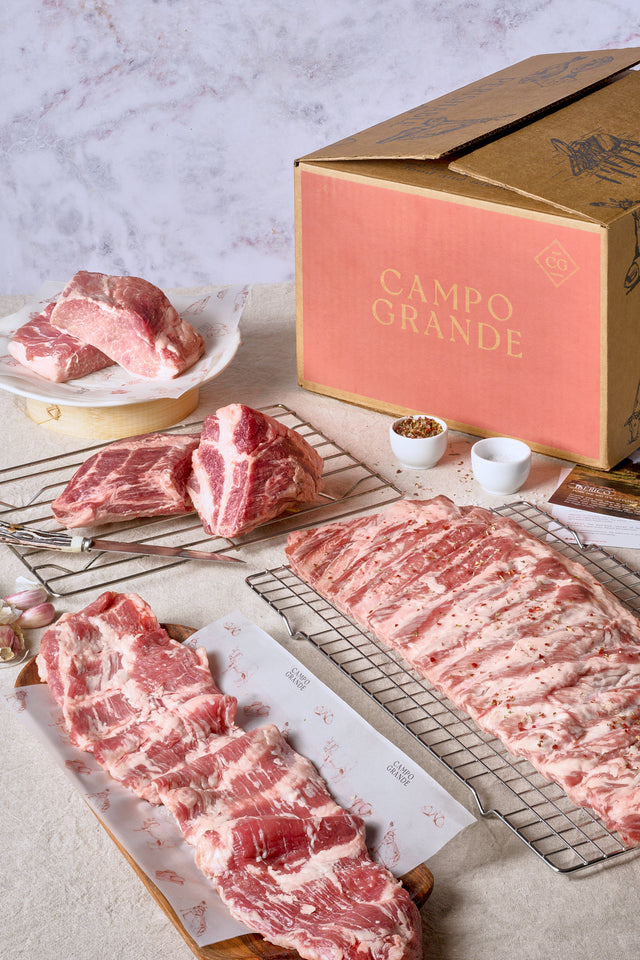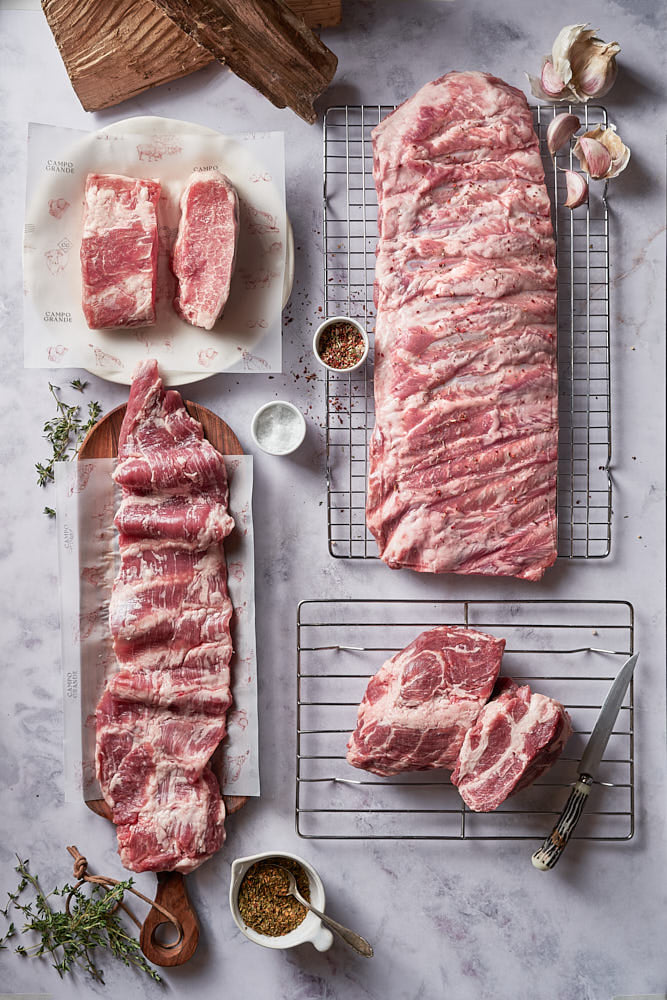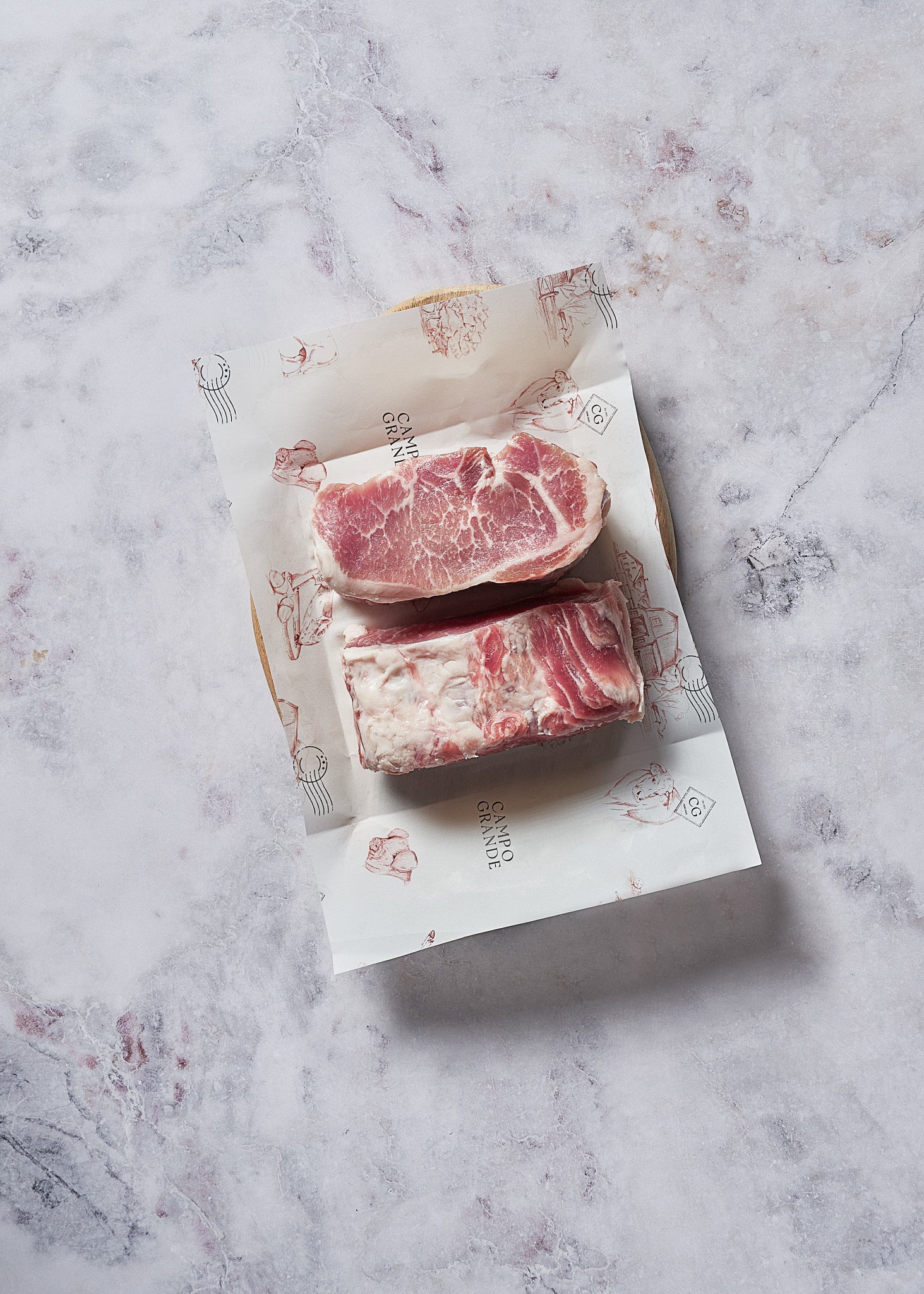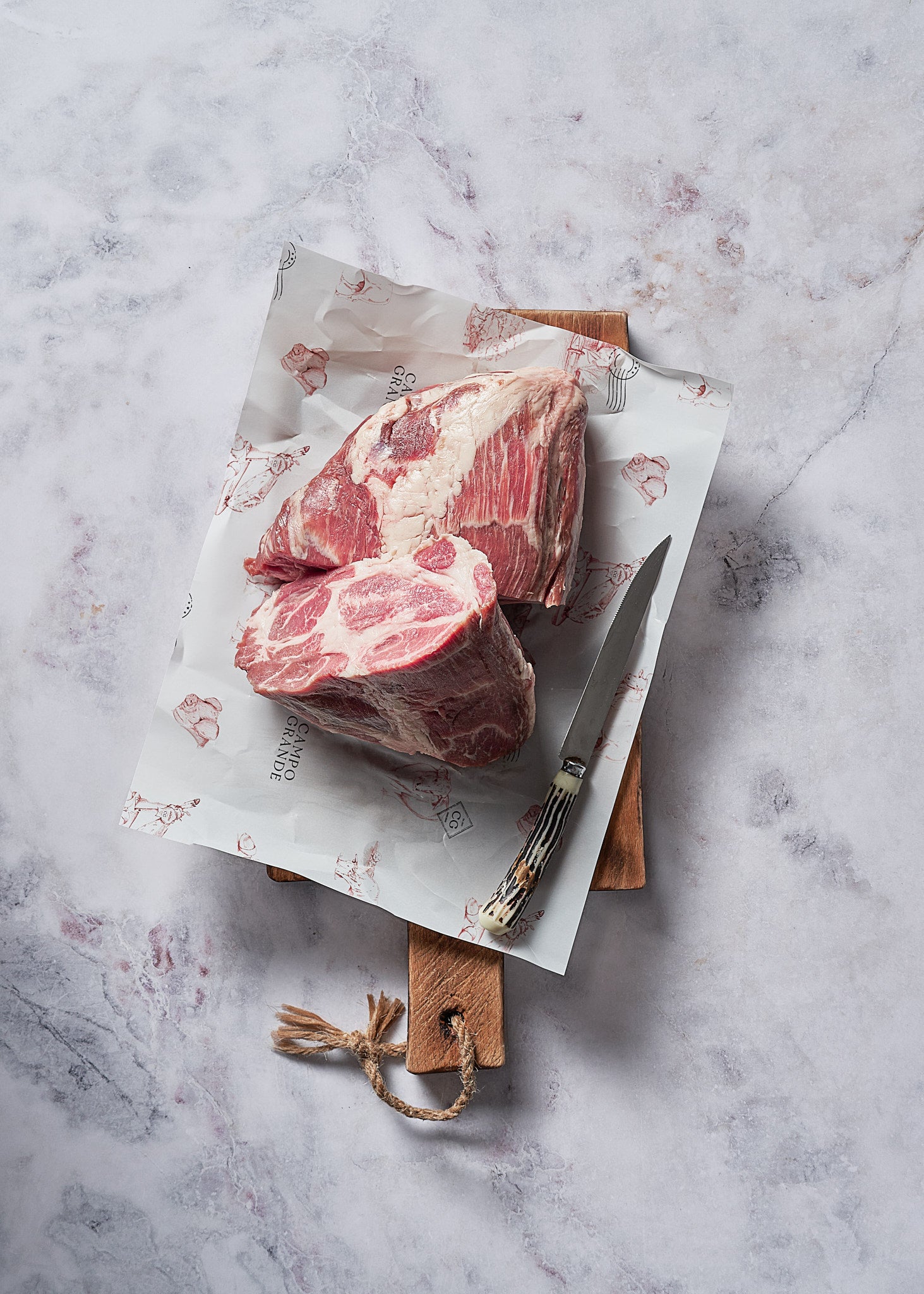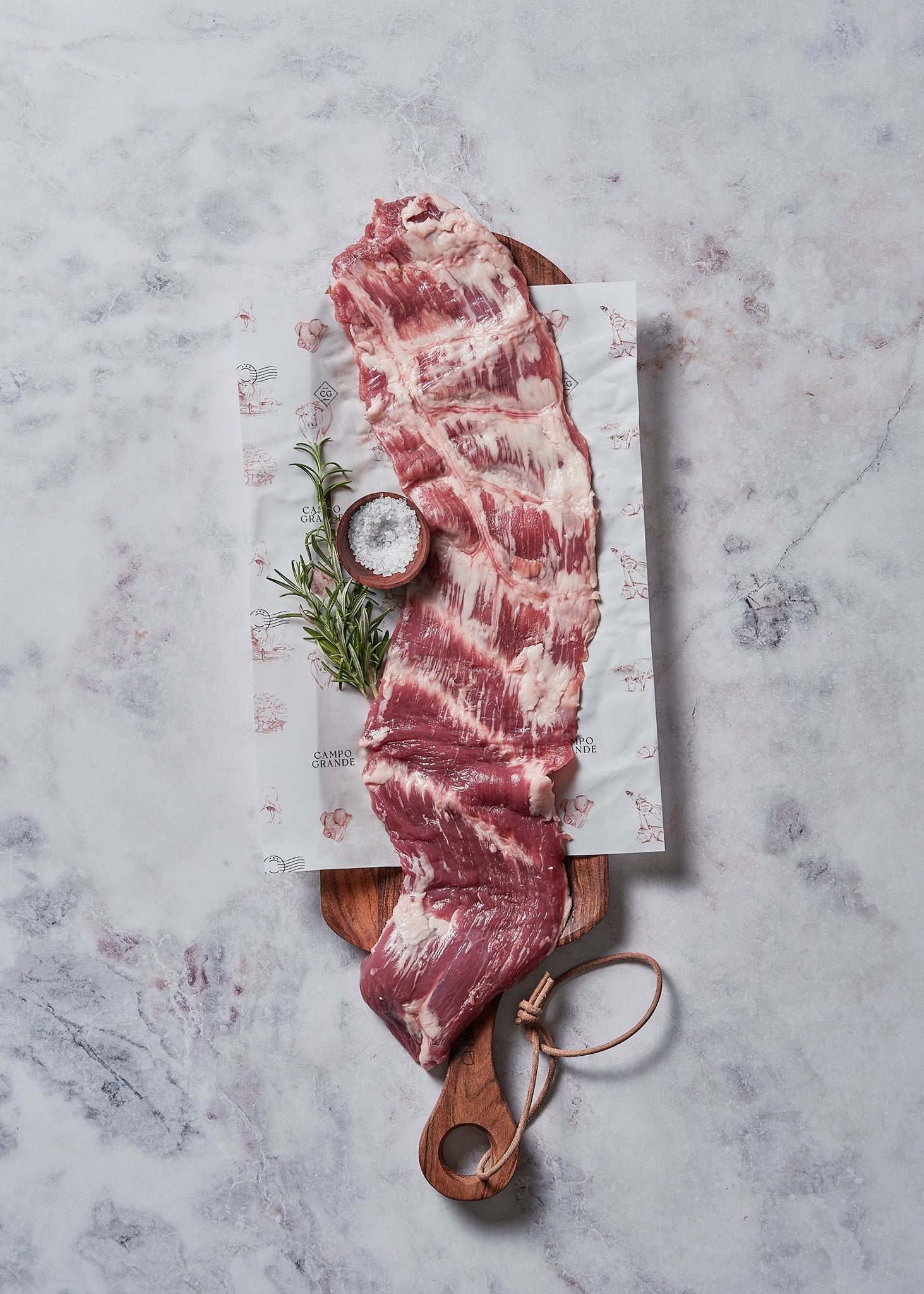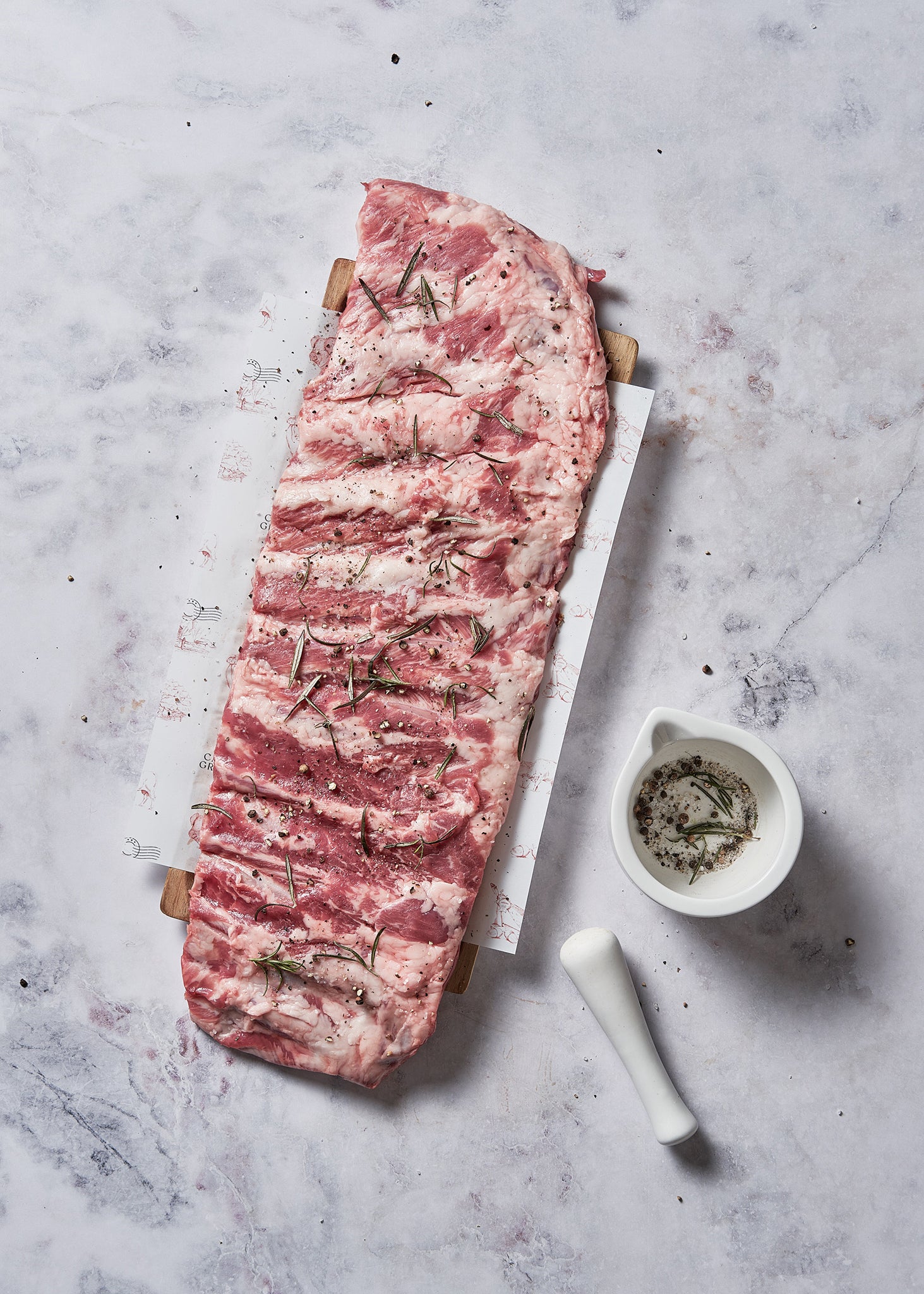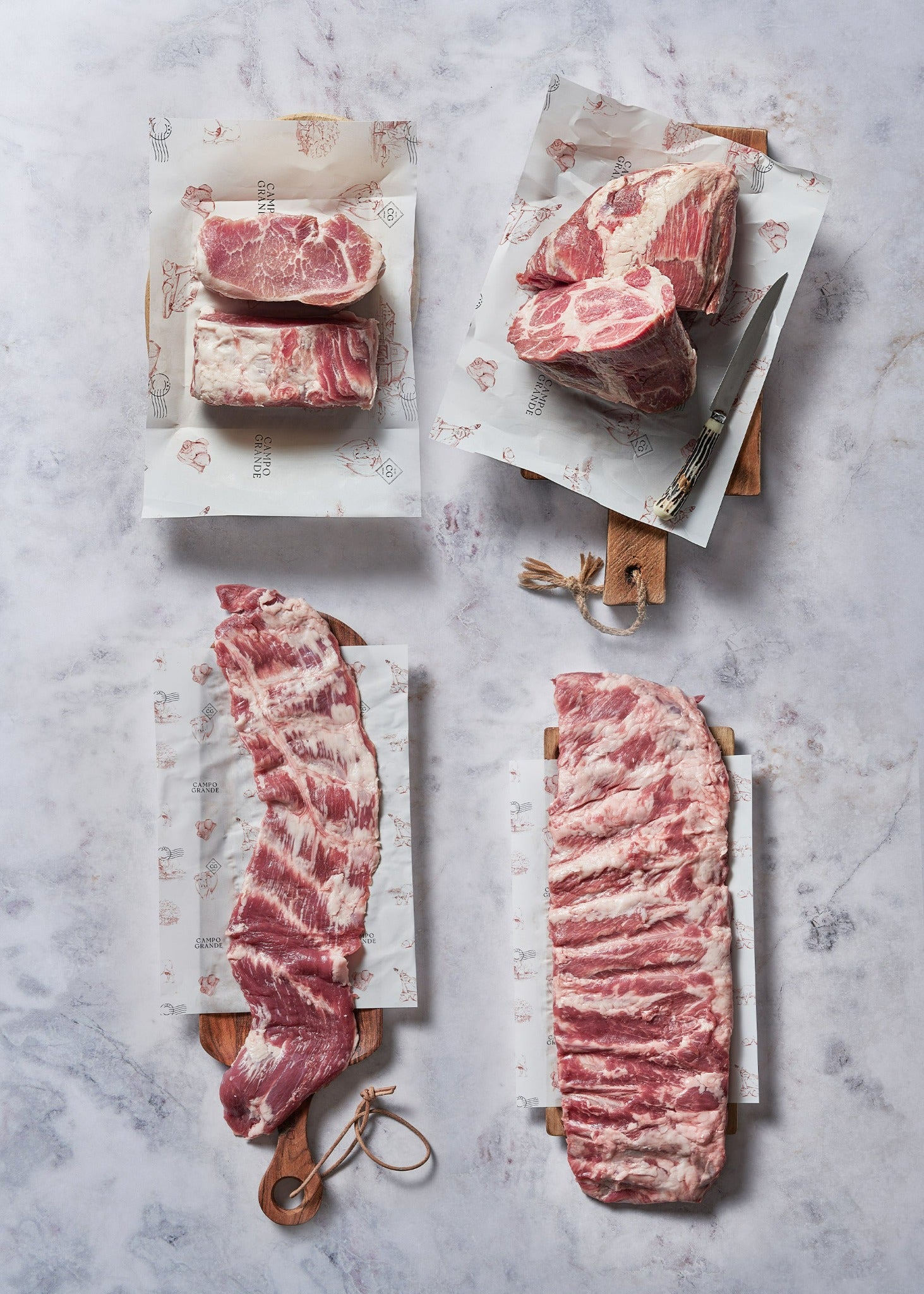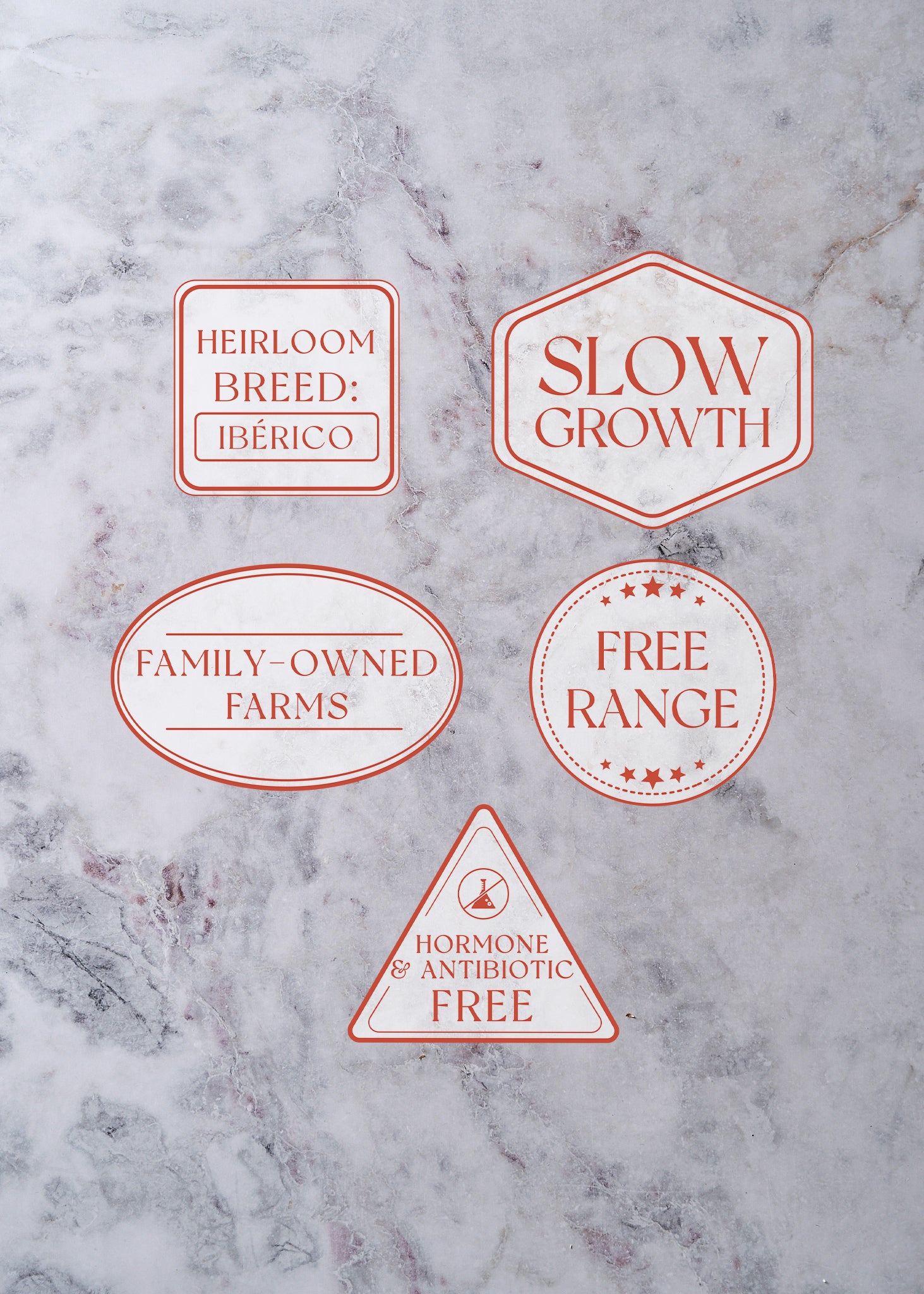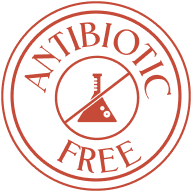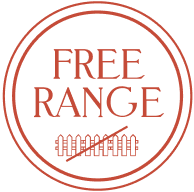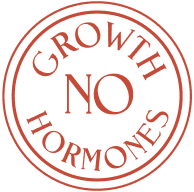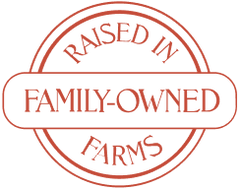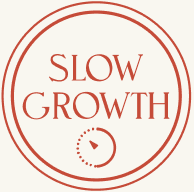 FOUR ESSENTIAL CUTS FOR AN EPIC GRILL MASTER COOKOUT 

WHAT'S INSIDE
~6.8 lb. limited-production Ibérico pork
1 x Flank Steak 

(14-24oz)

 "Tira de Manto"

 

– Thin pork belly but leaner, with a satisfying chew.

1 x Coppa 

(

31-42oz)

 "Mogote"

 – A thick, round "Money" cut from the upper collar perfect for rubbing, glazing and smoking.

1 x Loin Roast (15–22 oz)

 

 – Abundant marbling keeps this boneless cut juicy for days. Marinate, grill, carve, repeat.

1x St Louis Ribs (28–35oz) 

– Quintessential American cut begging for a spicy rub and getting paired with an ice-cold beer.
*Please note that Iberico Pork is hand-butchered and whole muscle cuts may vary in weight depending on the natural sizes of pigs.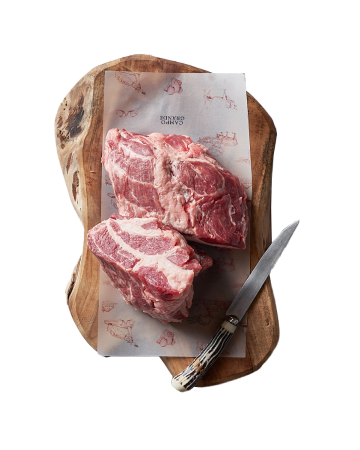 COPPA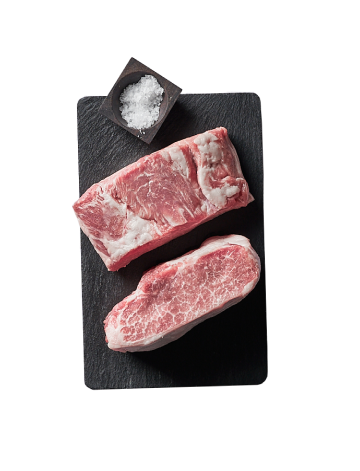 LOIN ROAST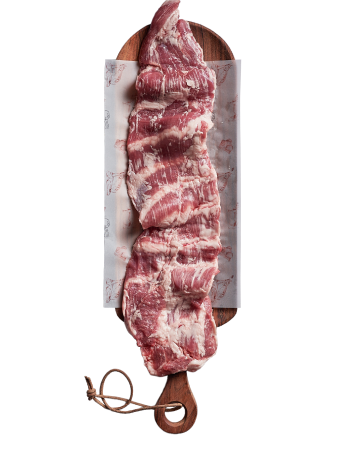 FLANK STEAK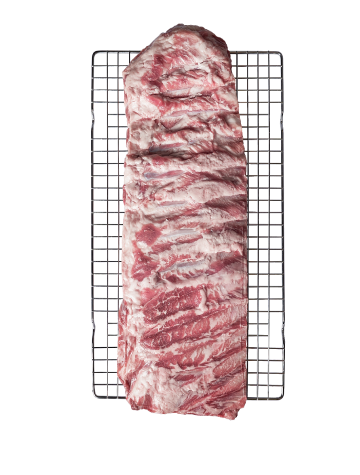 ST LOUIS RIBS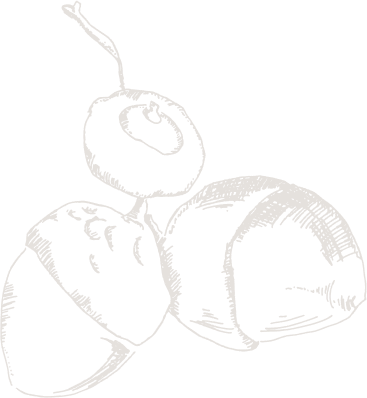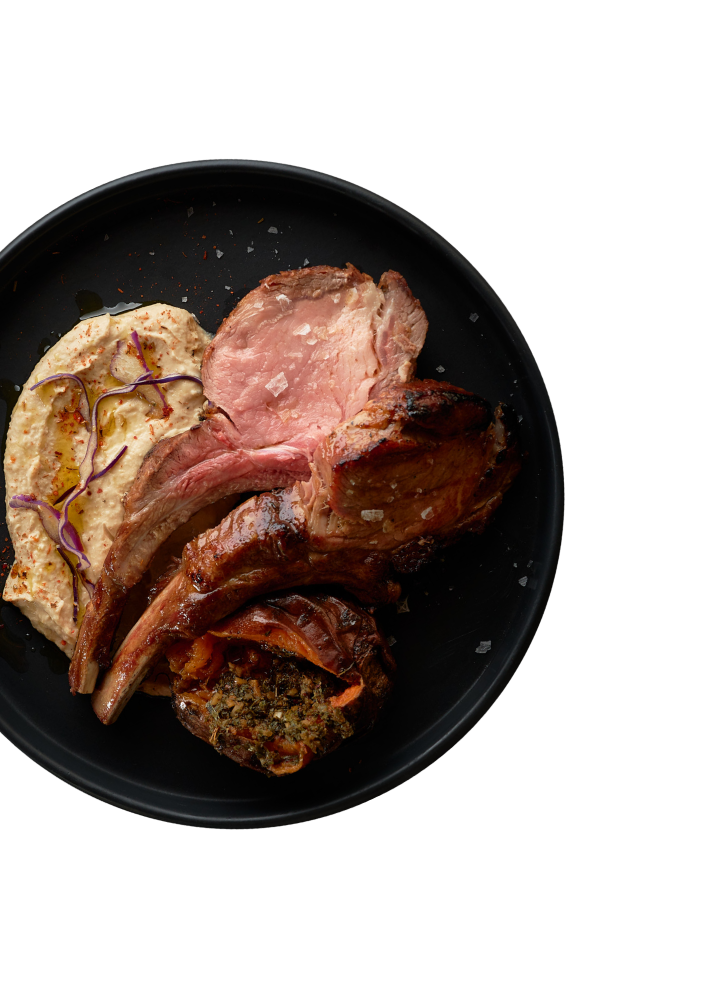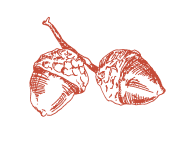 What makes Ultimate Ibérico Box so special?
Those who have savored Ibérico all agree on one thing…

They couldn't believe they were eating pork when they first tried it.

The natural umami, tenderness and superior marbling often leaves unsuspecting diners wondering if they were really eating pork, or a fine Wagyu steak.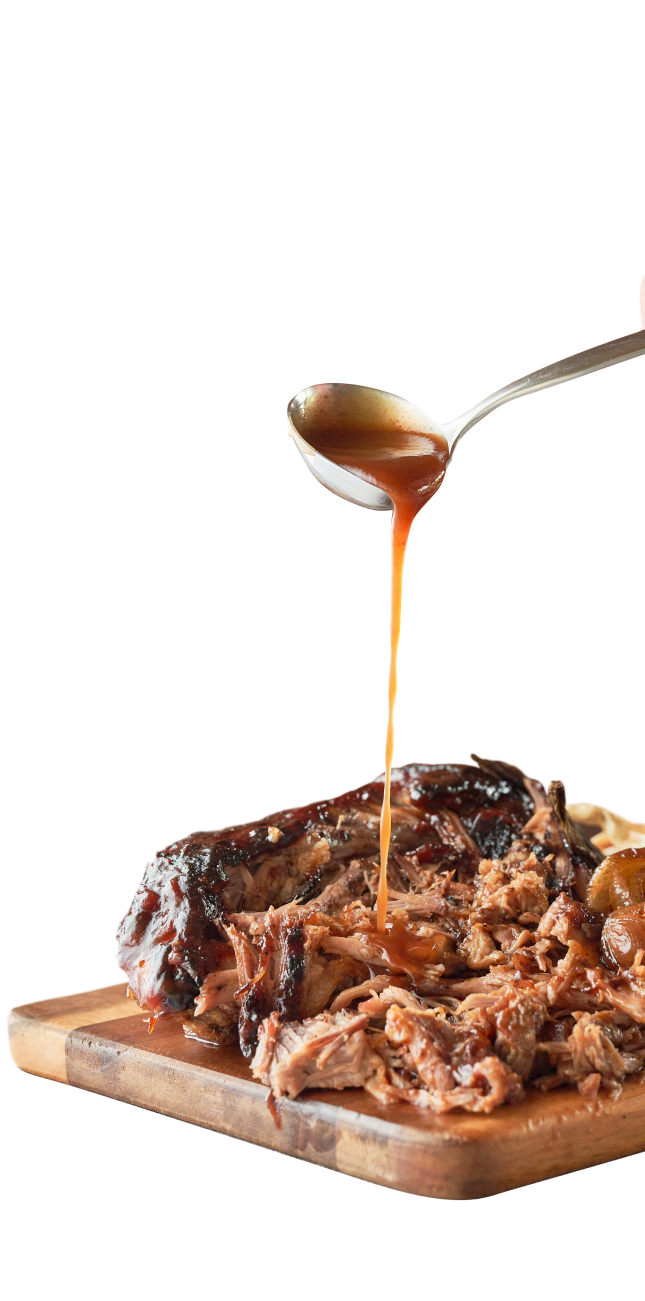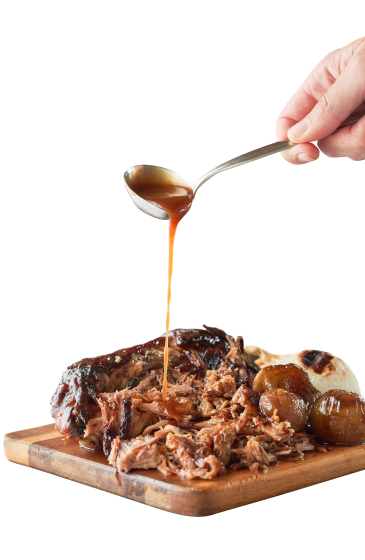 THE UNIQUENESS OF IBÉRICO COMES DOWN TO 3 FACTORS
1 . GENETICS
Ibérico Pork comes from the distinctive Black Iberian Pig – also known as "Pata Negra". It's actually the same pork whose hind legs retail for up to $4,500 in the form of Spain's world famous "Jamón Ibérico". This rare breed from Spain is bred to contain a higher fat content than many other pigs, giving the meat a distinctive marbling similar to Kobe and Wagyu beef.
2 . LIFESTYLE
For true Ibérico perfection, the pigs have to be raised in the right environment and live a happy life. In fact, Ibérico pigs live twice as long as their counterparts. The pigs roam free and eat the local all-natural cuisine. They feed for at least two seasons to help garner that truly distinct flavor.
3 . DIET
Campo Grande's Ibérico pigs are fed a diet of nuts and whole grains, which makes for multilayered flavor and incredible marbling.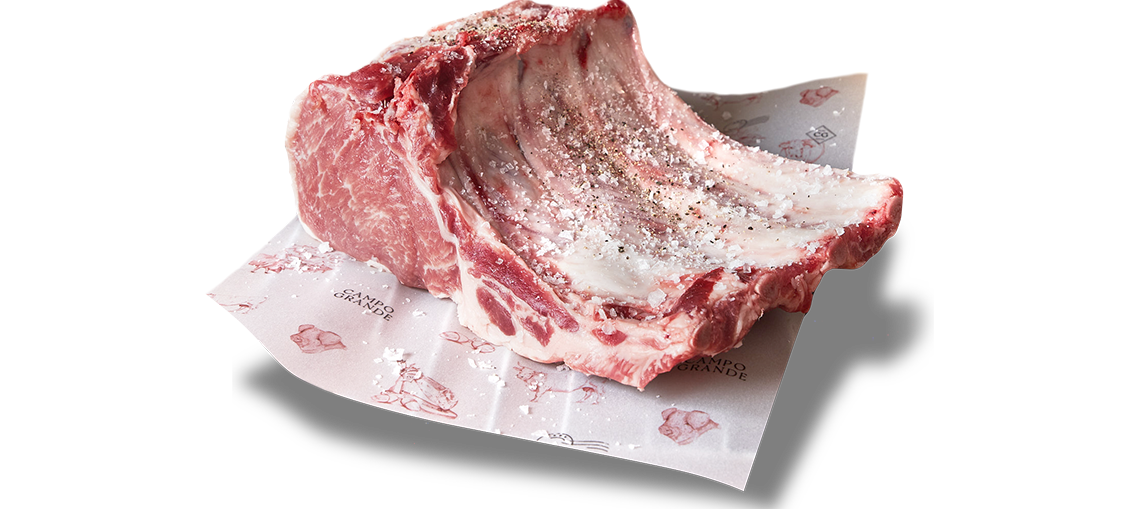 Succulent!
So full of flavor and very juicy.
Great experience
This brand of pork is truly a cut above the rest
Yummy
This is some of the best pork I have ever tasted. I'm excited to try the different cuts of pork that I still have to cook. I will soon be ordering their st.Louis style ribs.
gifted to son on his birthday. He was very excited to cook meat for his family
QUESTIONS ABOUT BBQ Grillmaster Box

2023 © Campo Grande All Rights Reserved