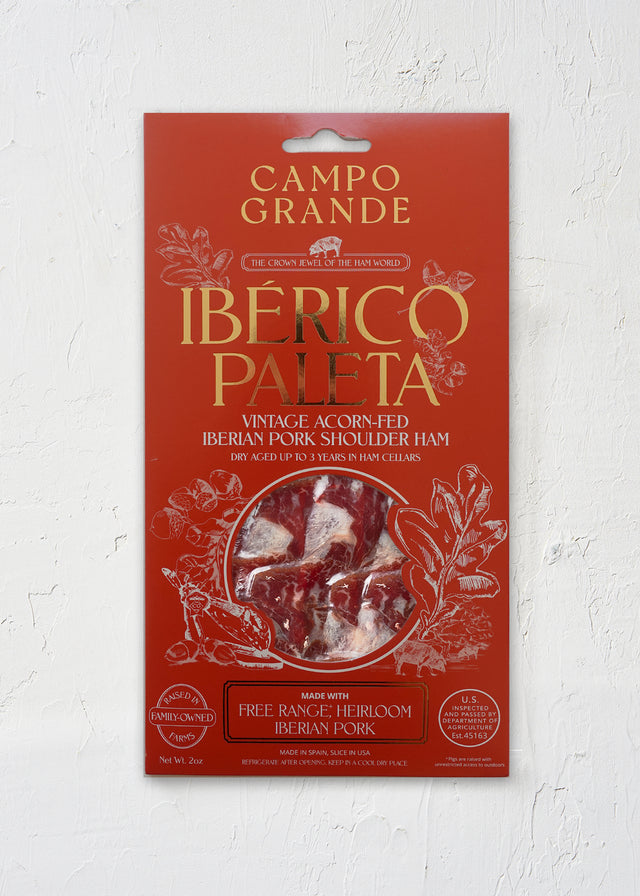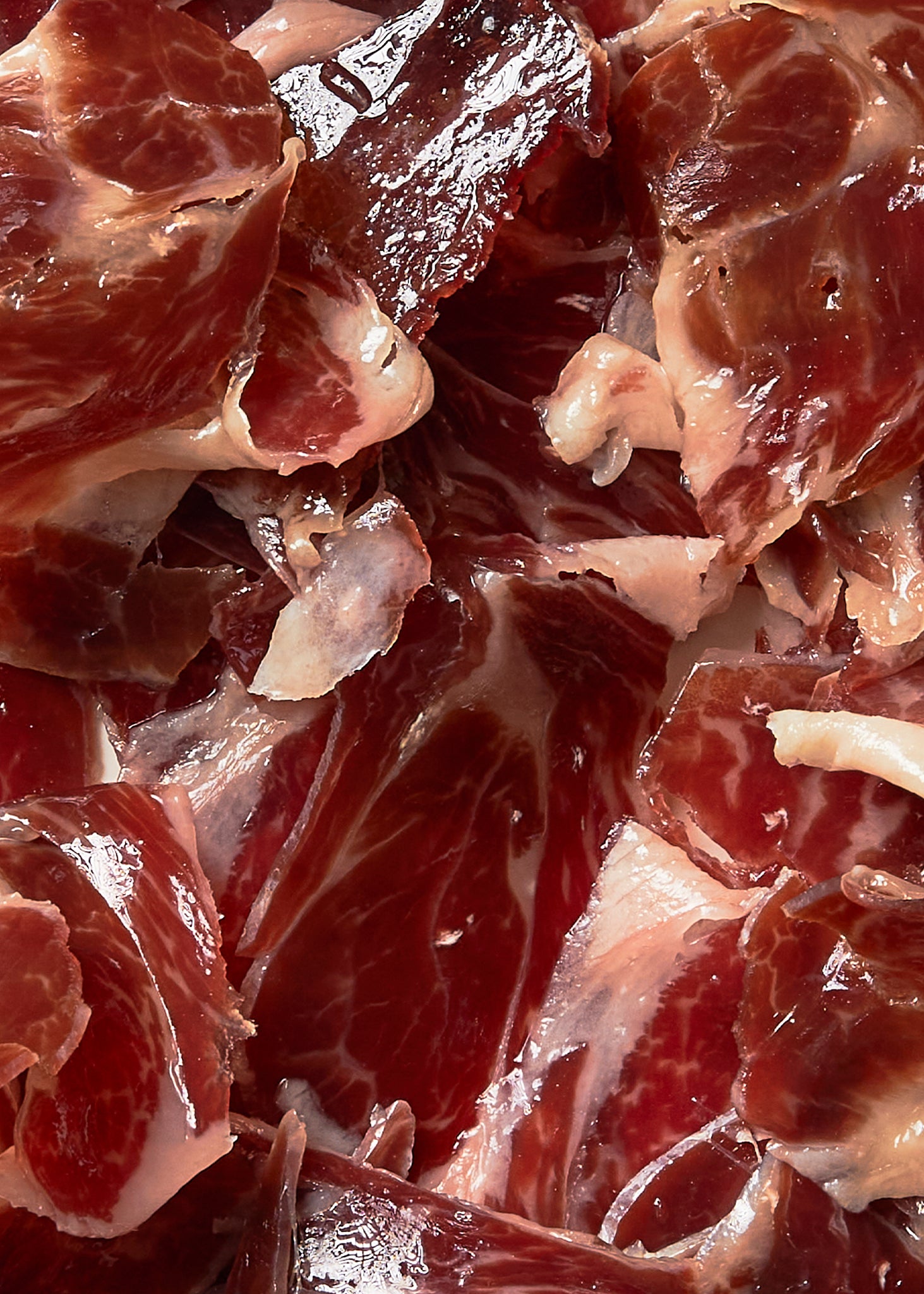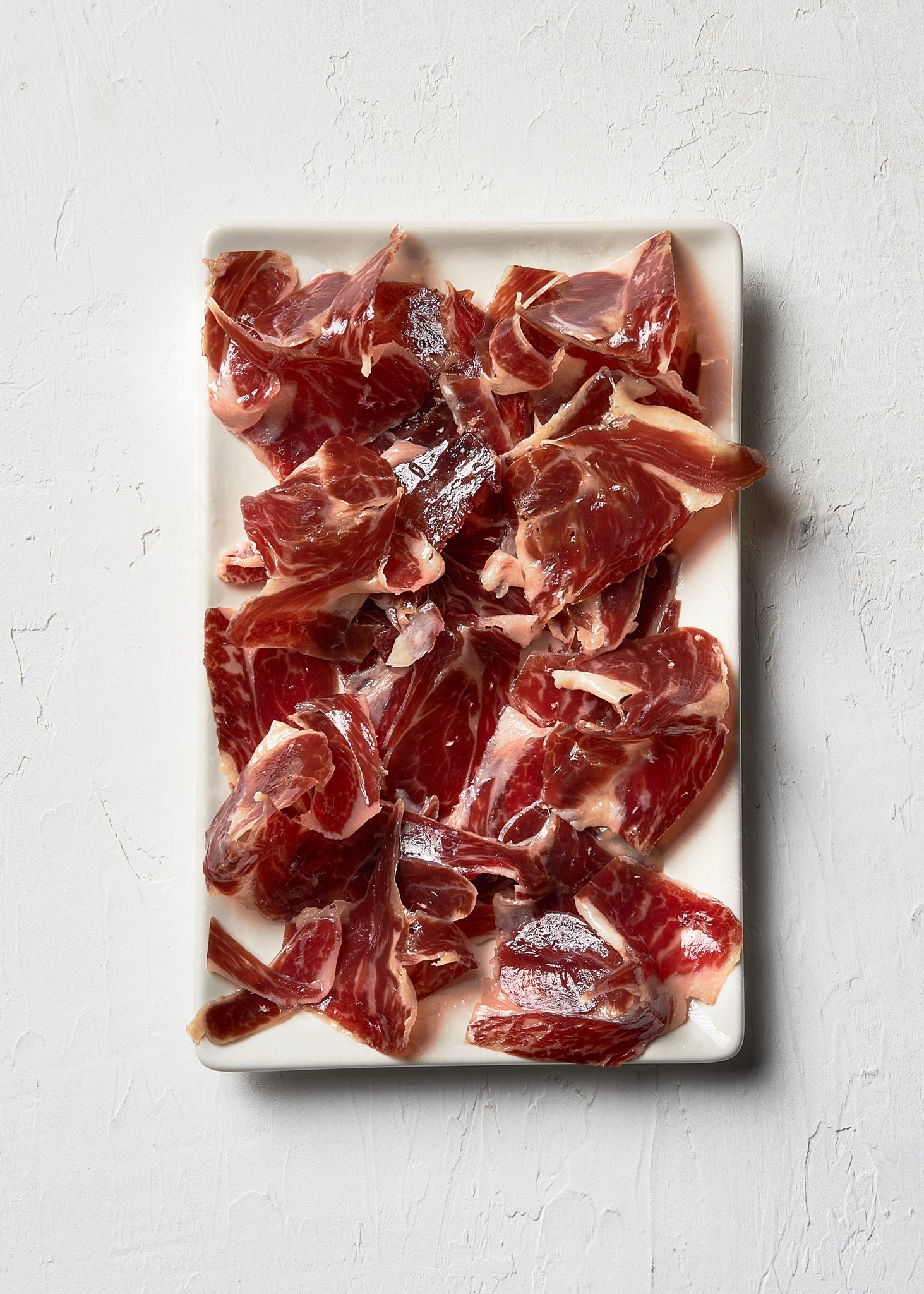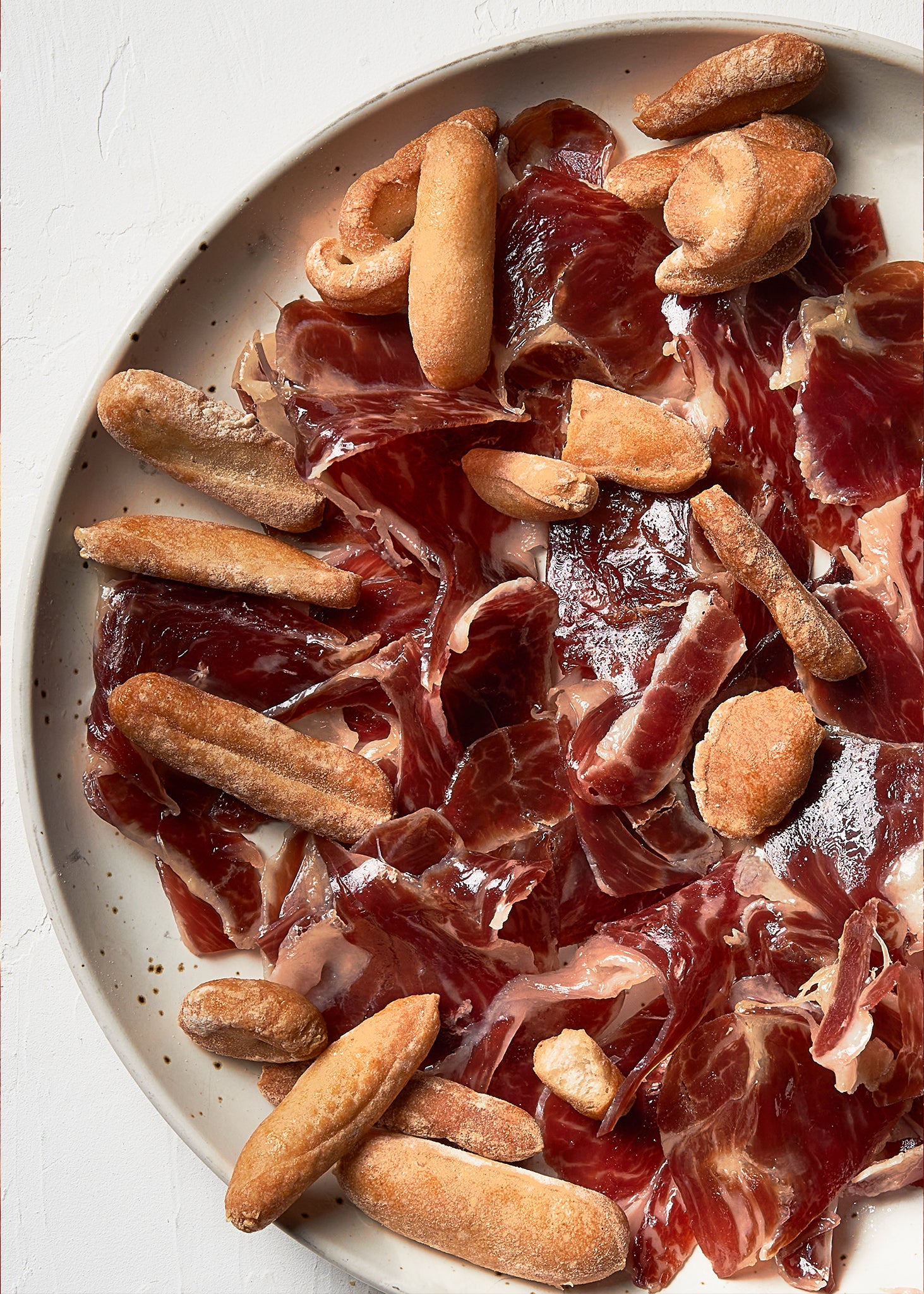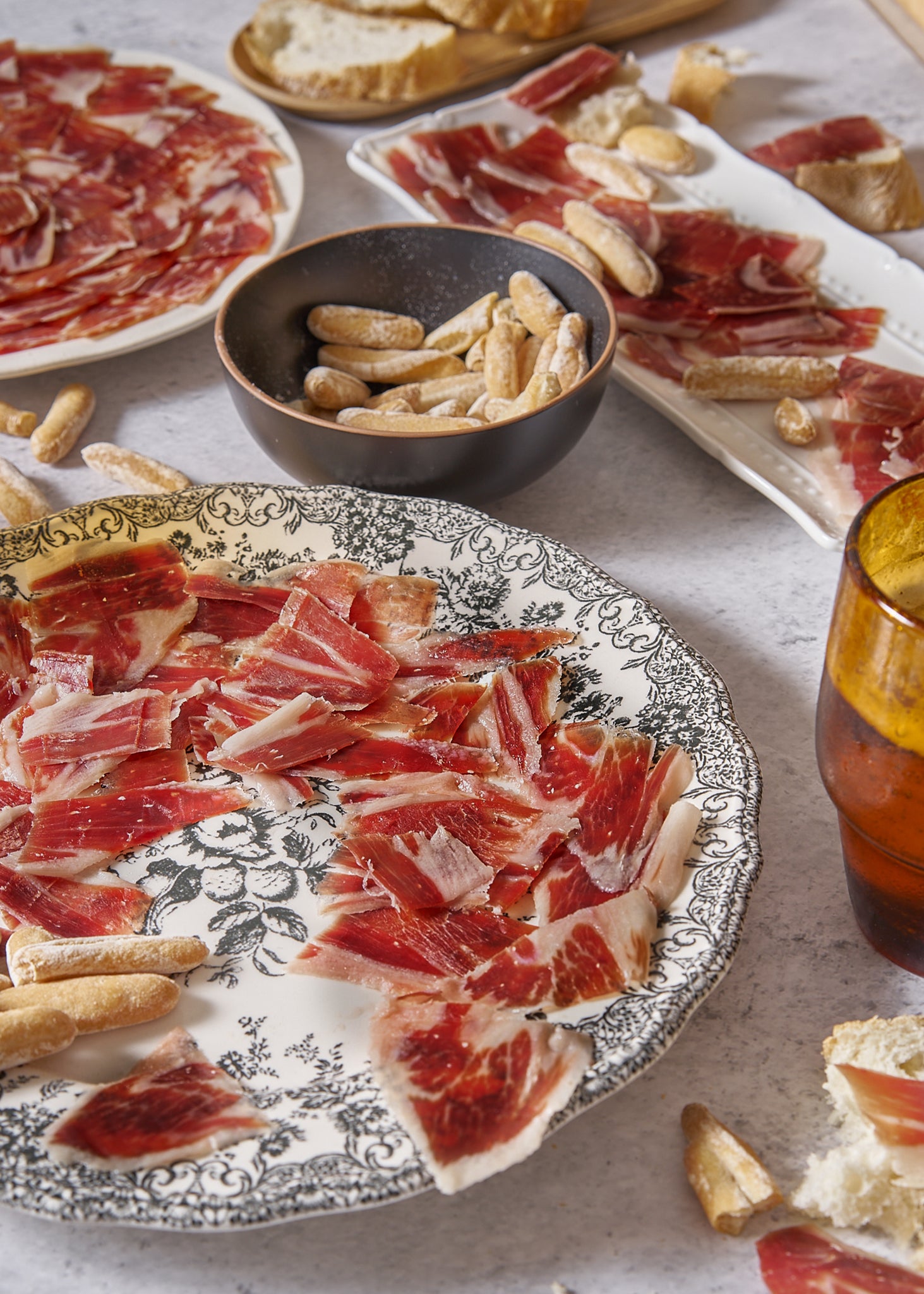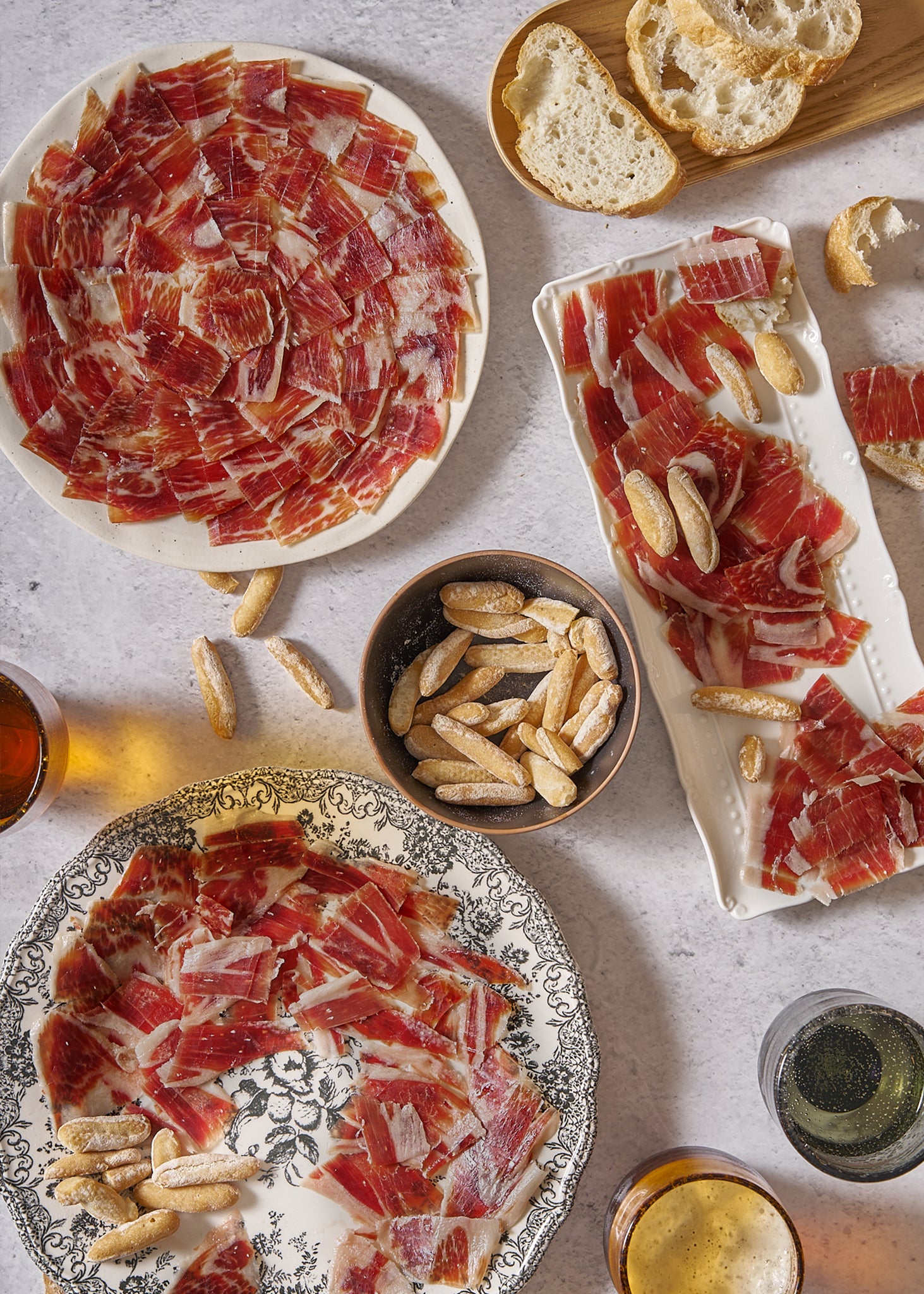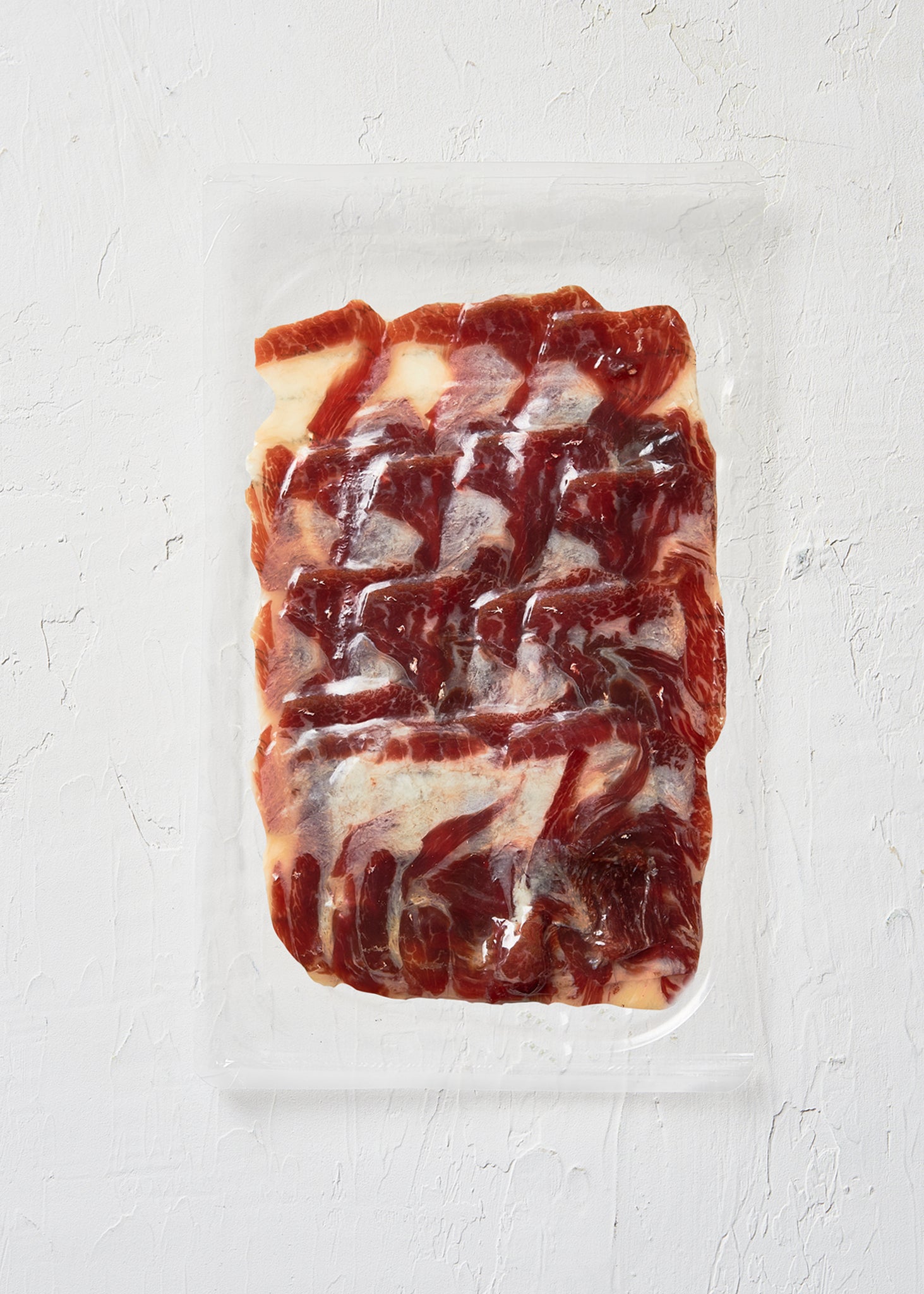 In Stock
Sliced Iberico Shoulder Ham
"Paleta" -- Velvety thin slices of acorn-fed Shoulder ham aged for up to 3 years in ham cellars. 
THE IBÉRICO TRIFECTA
Sustainable

 

– Family-owned farms. Humanely raised. Crate-free. Slow-growth breed that lives twice as long as the industrial standard.  

Flavorful

 

– Umami. Nutty. Juicy. Tender.  

Nutritious

 

– No antibiotics. No hormones. Non-GMO. High in Omega-9s and oleic acid (the same healthy fat in olive oil).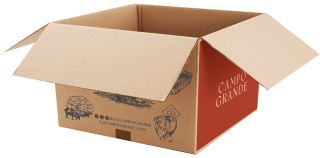 Add in your own
Custom box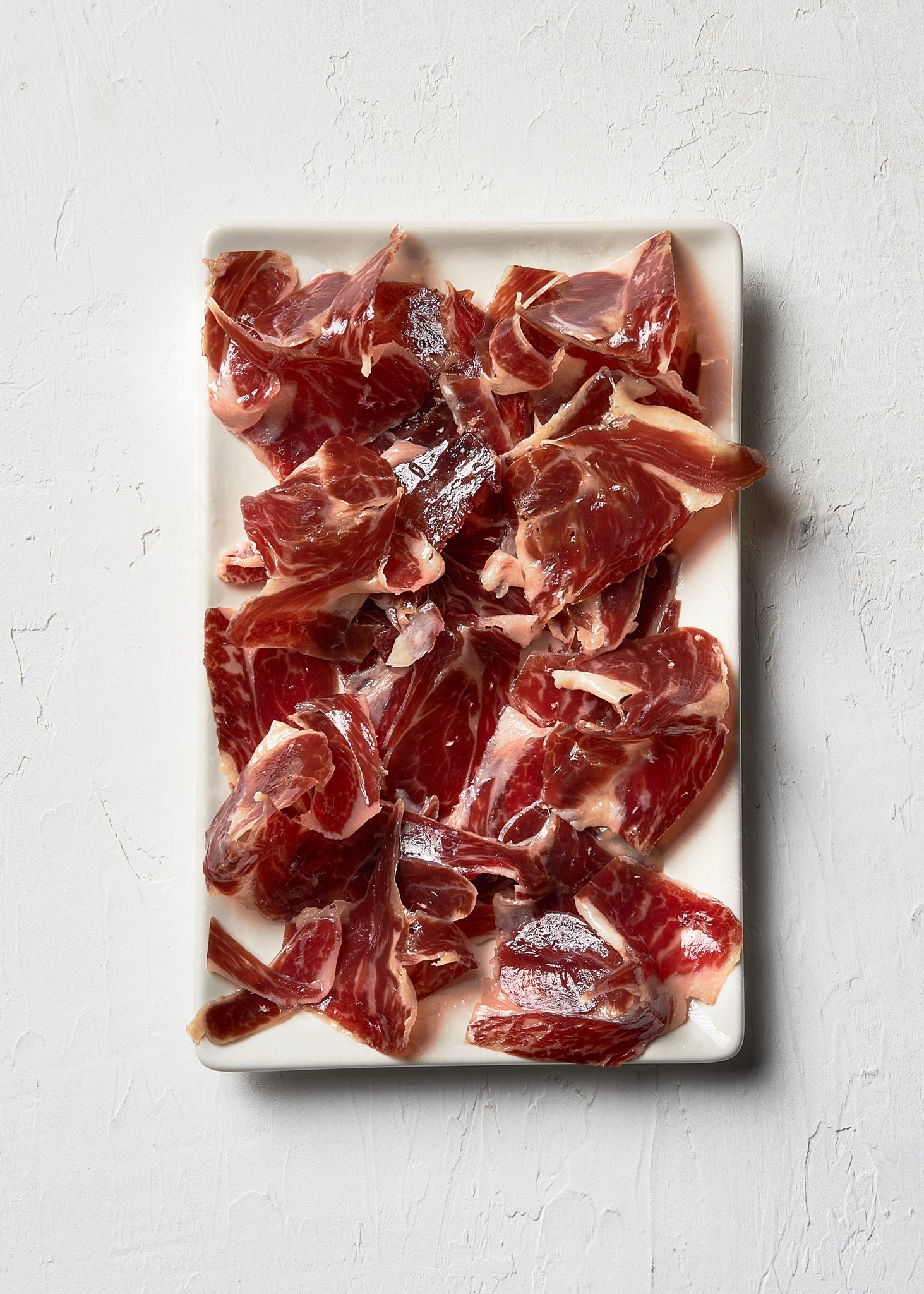 Sliced Iberico Shoulder Ham

WHAT ARE REAL CUSTOMERS SAYING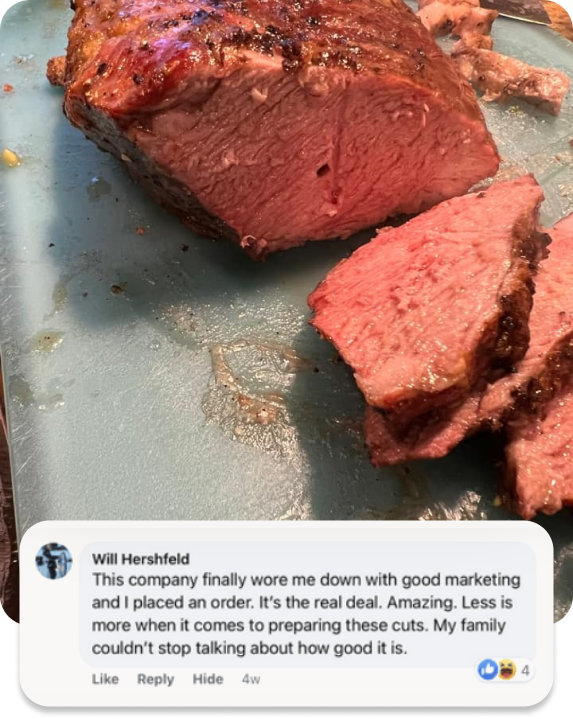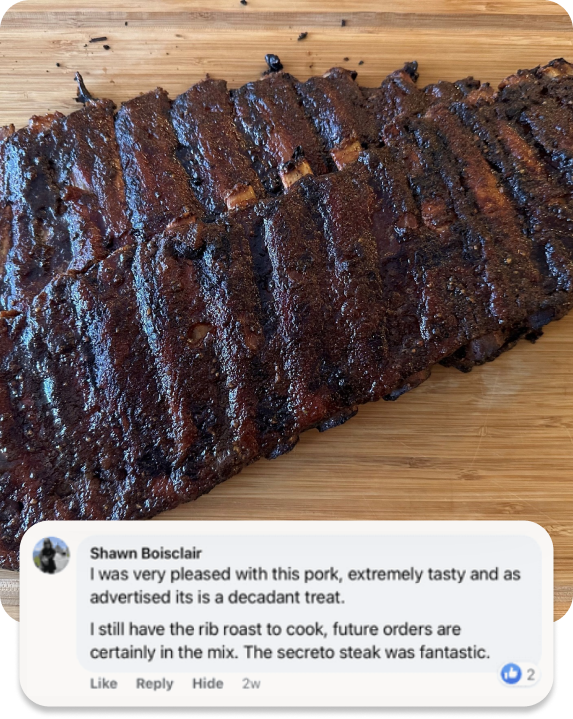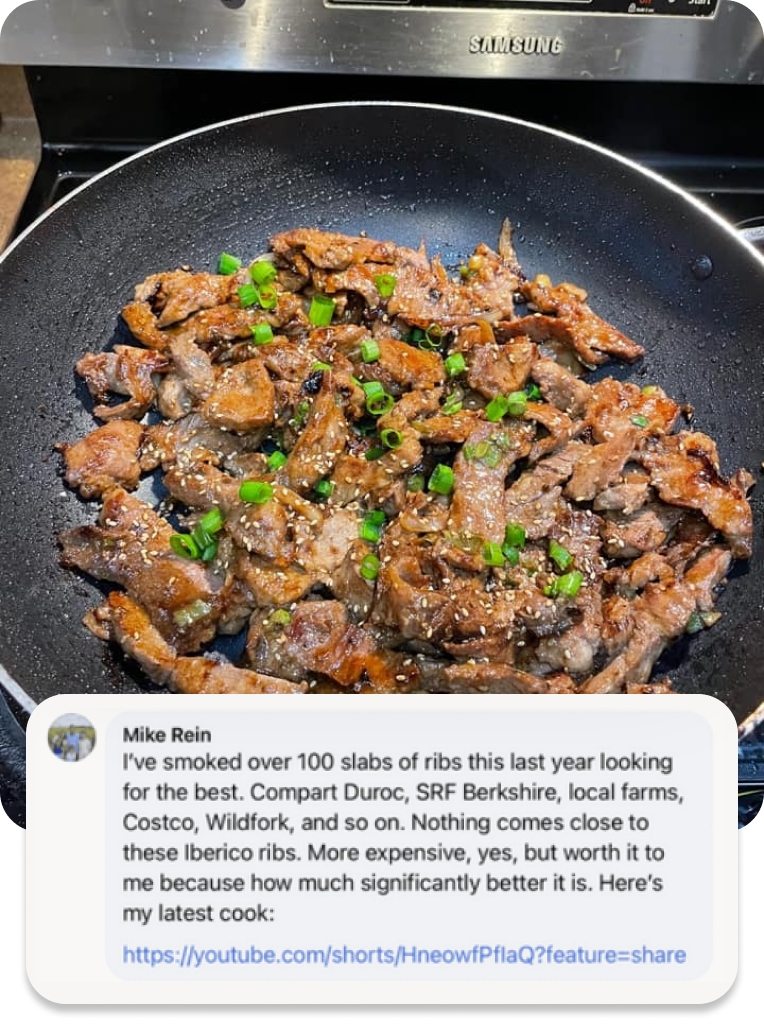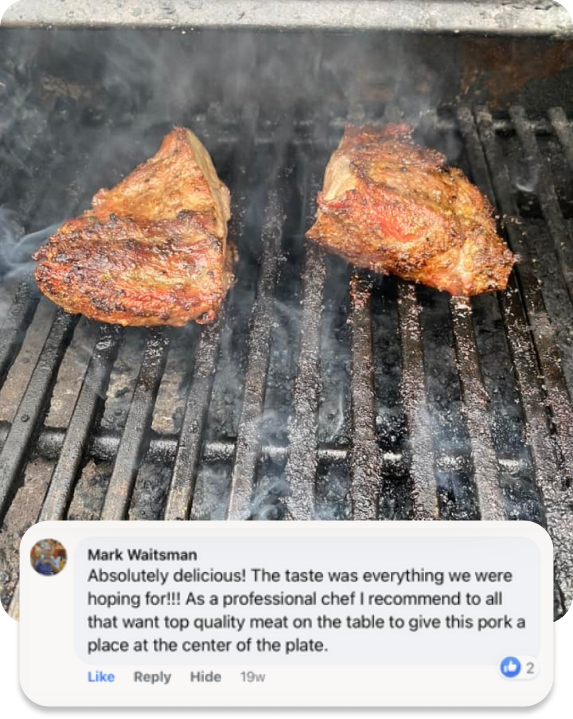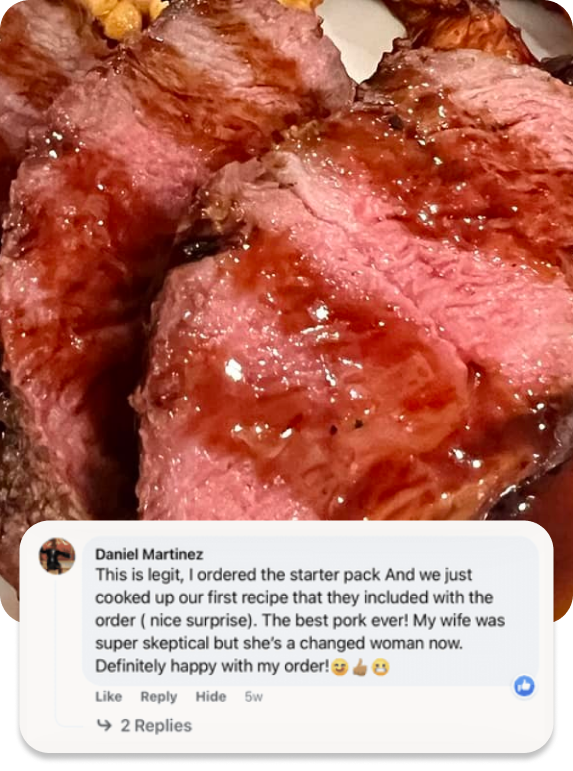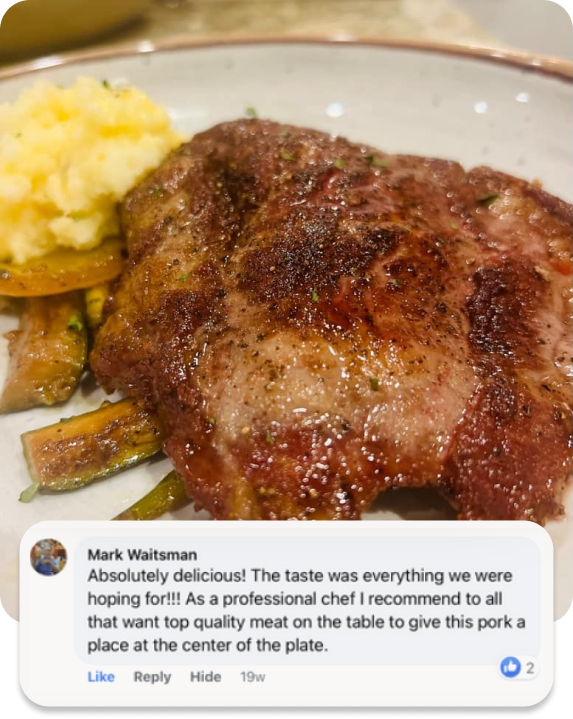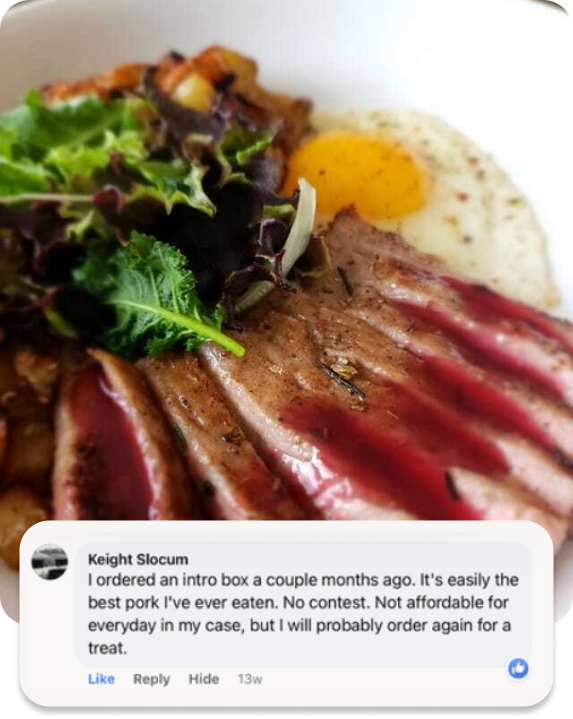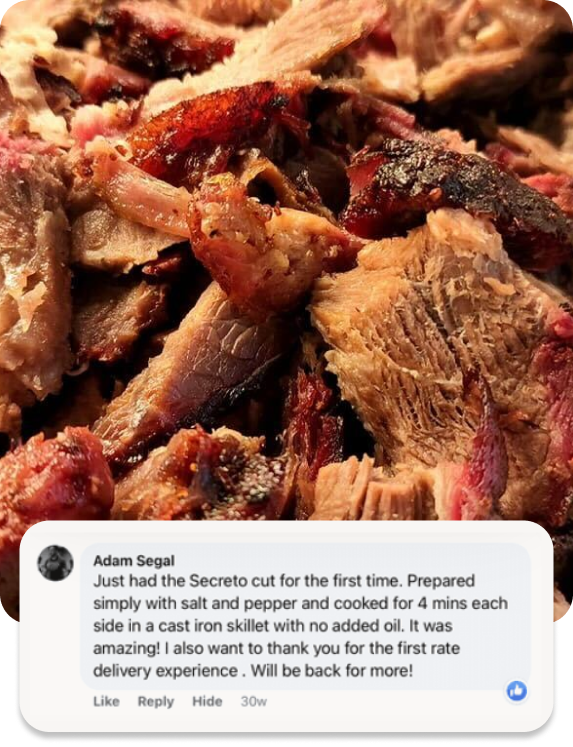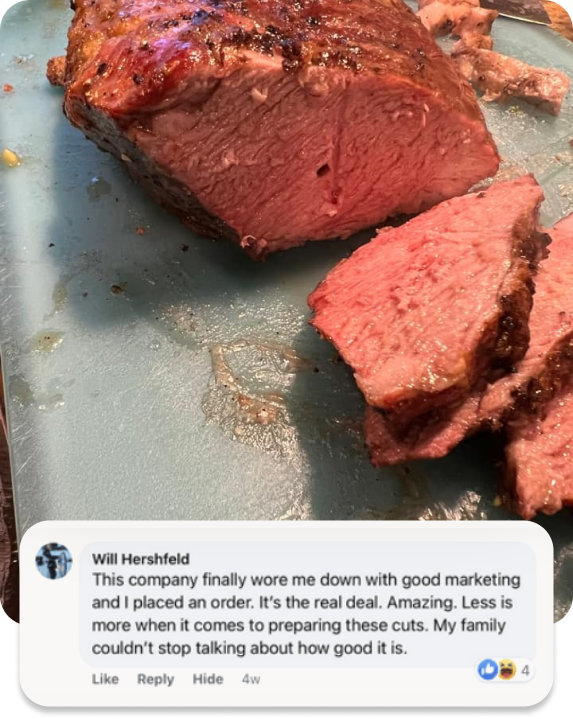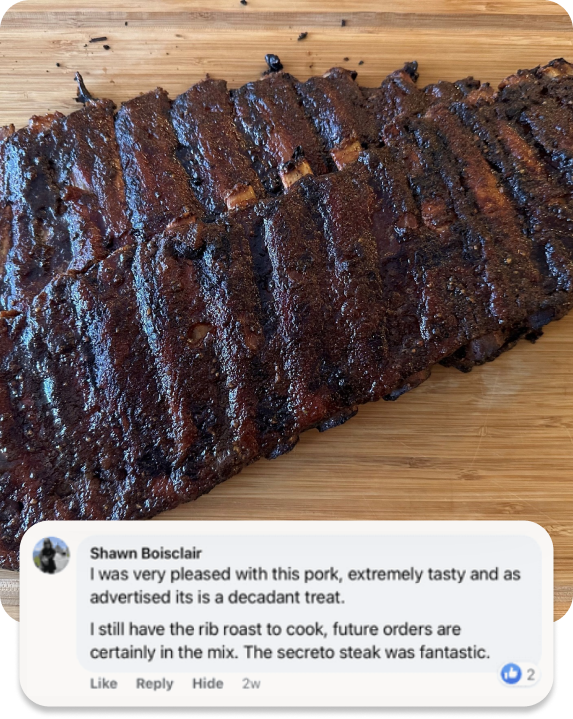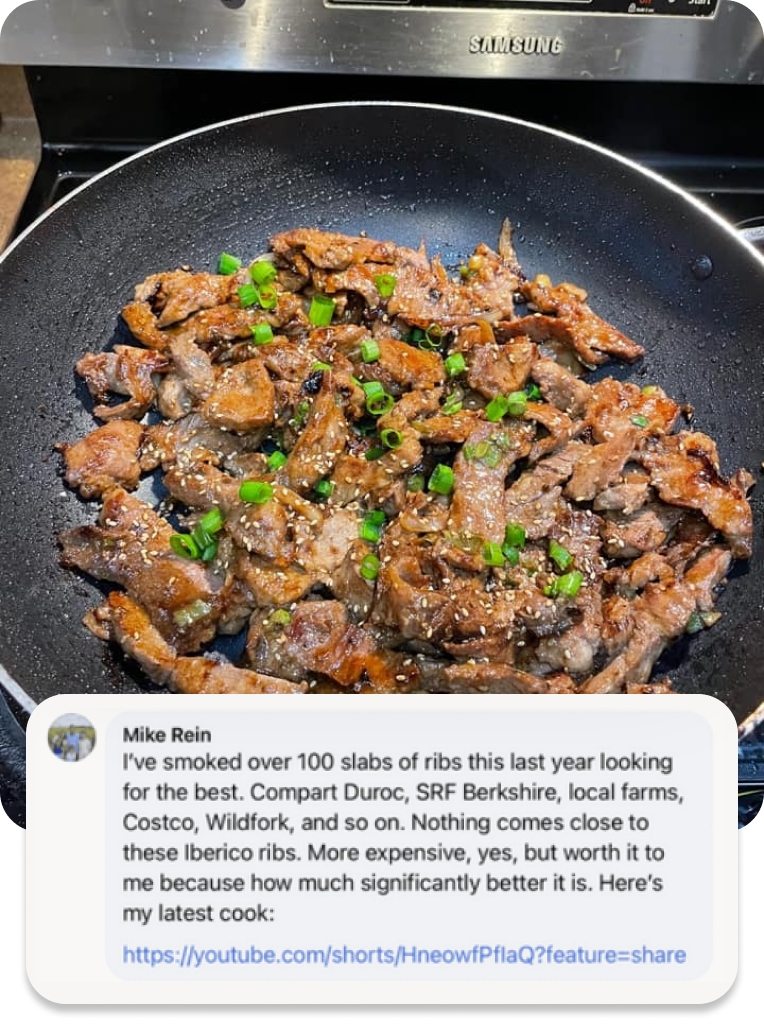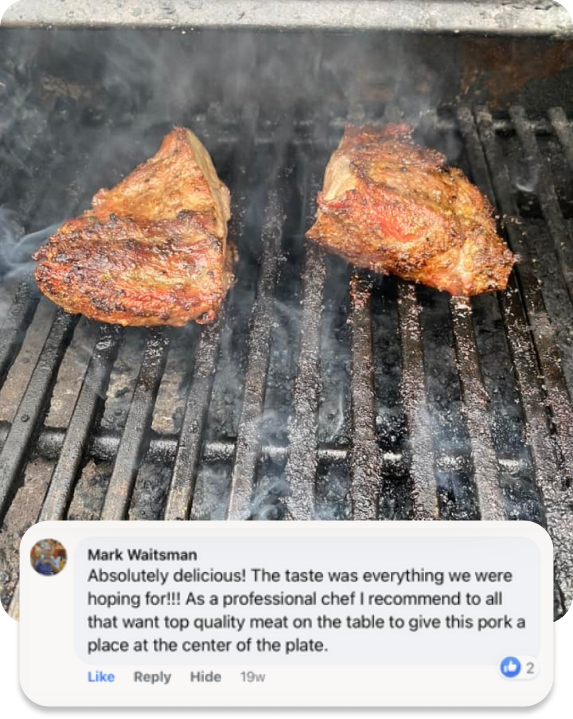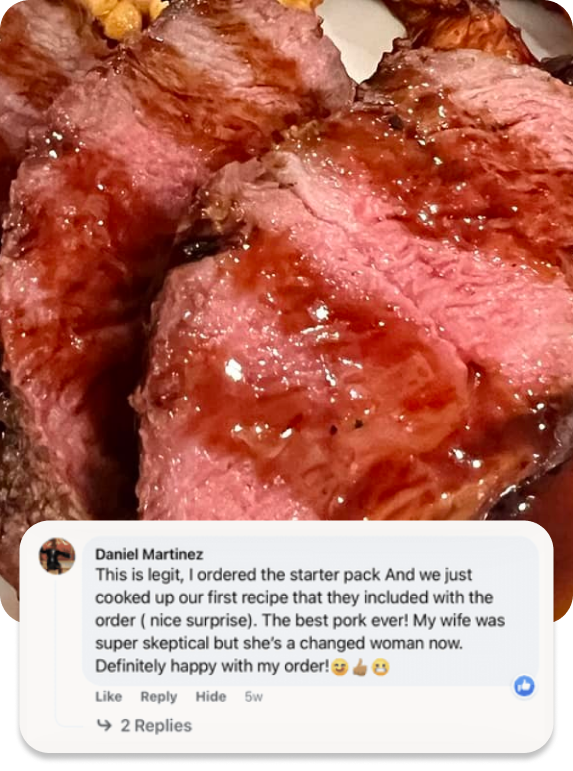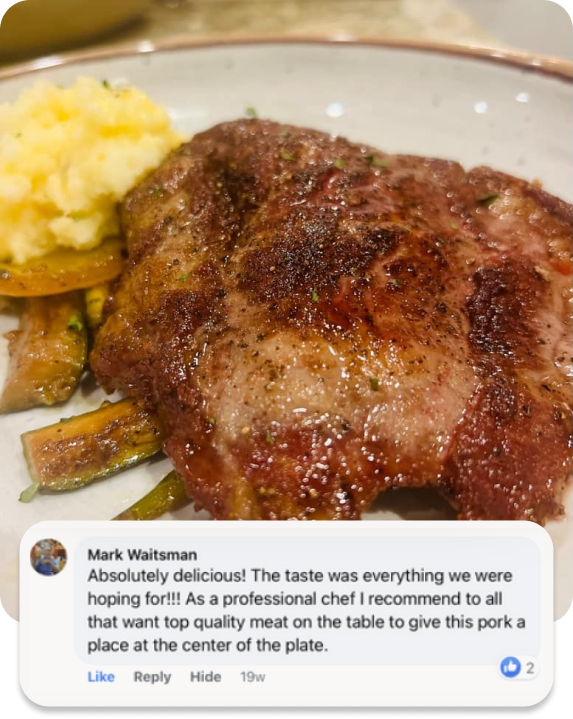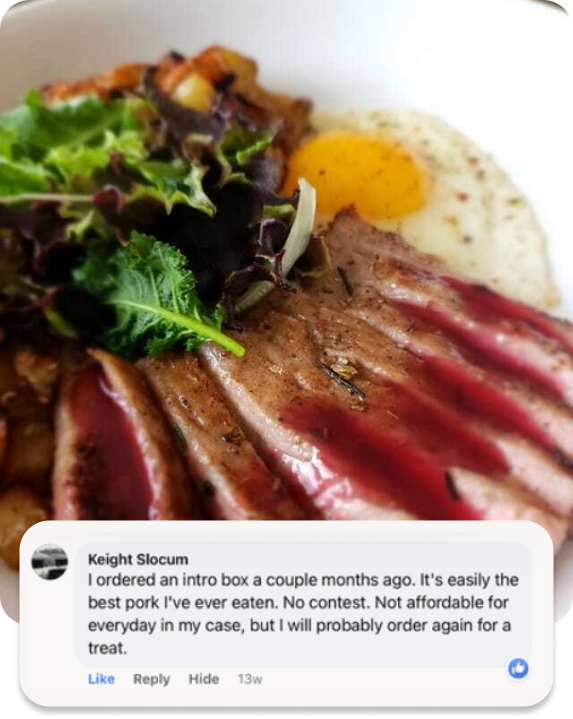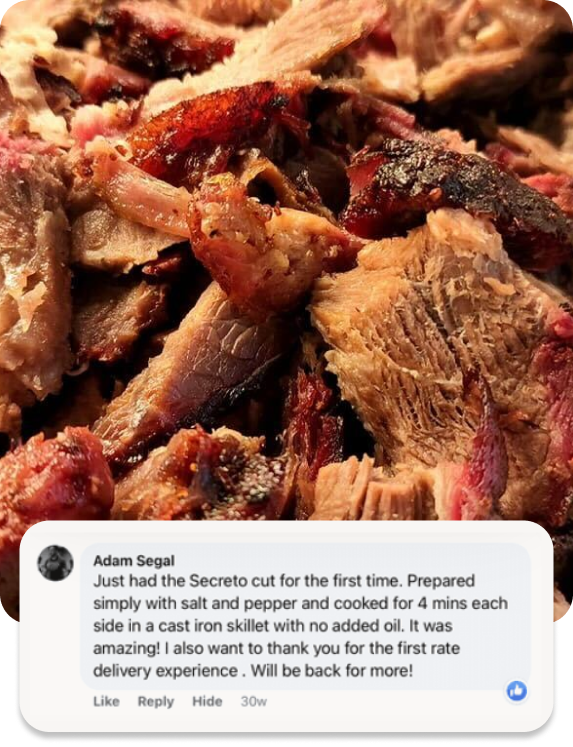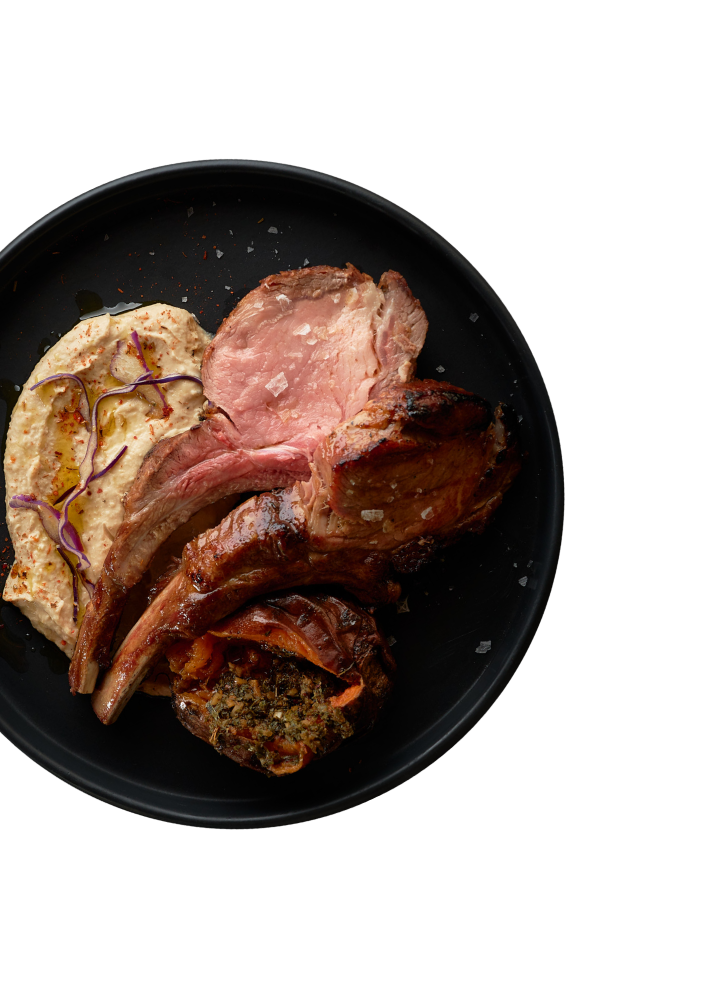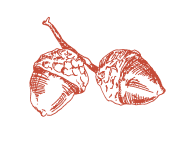 WHAT MAKES IBÉRICO PORK SO SPECIAL?
Those who have savored Ibérico all agree on one thing…
They couldn't believe they were eating pork when they first tried it.
The natural umami, tenderness and superior marbling often leaves unsuspecting diners wondering if they were really eating pork, or a fine Wagyu steak.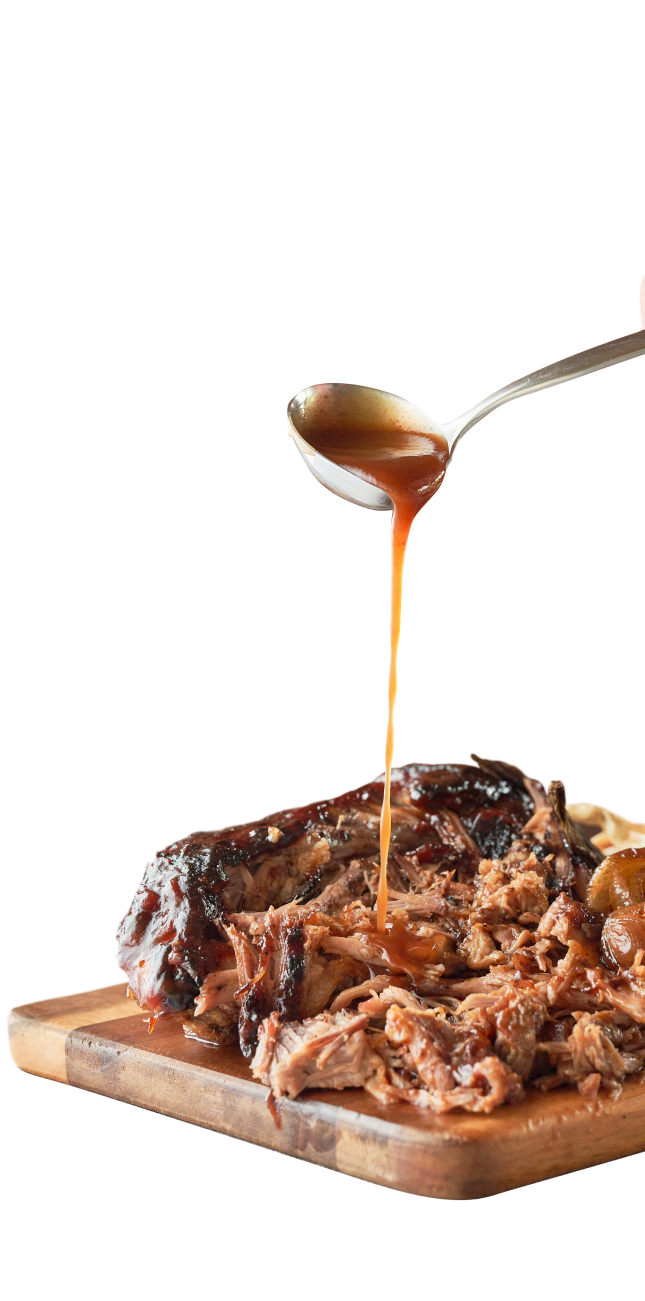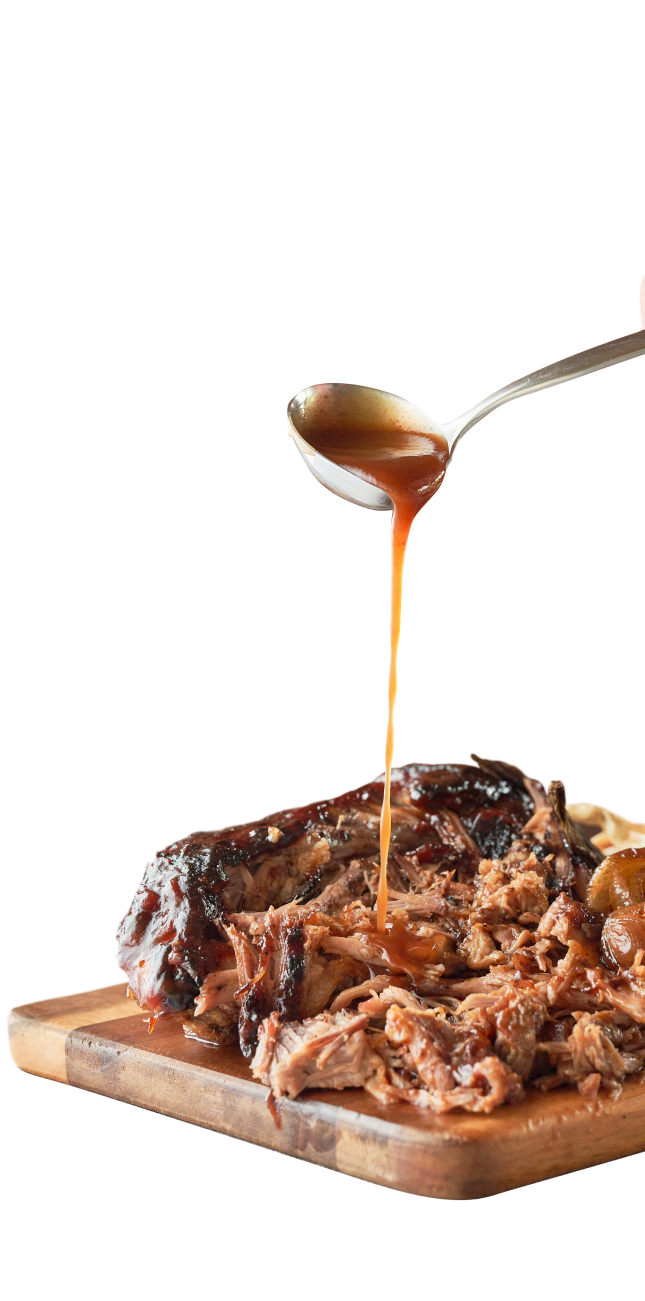 1 . GENETICS
Ibérico Pork comes from the distinctive Black Iberian Pig – also known as "Pata Negra". It's actually the same pork whose hind legs retail for up to $4,500 in the form of Spain's world famous "Jamón Ibérico". This rare breed from Spain is bred to contain a higher fat content than many other pigs, giving the meat a distinctive marbling similar to Kobe and Wagyu beef.
2 . LIFESTYLE
For true Ibérico perfection, the pigs have to be raised in the right environment and live a happy life. In fact, Ibérico pigs live twice as long as their counterparts. The pigs roam free and eat the local all-natural cuisine. They feed for at least two seasons to help garner that truly distinct flavor.
3 . DIET
Campo Grande's Ibérico pigs are fed a diet of nuts and whole grains, which makes for multilayered flavor and incredible marbling.
Very pricey for what you get and good but not exceptional which you would expect for the price.

2023 © Campo Grande All Rights Reserved