Out Of Stock
Ibérico St. Louis Ribs
Quintessential American cut begging for a spicy rub and getting paired with an ice-cold beer.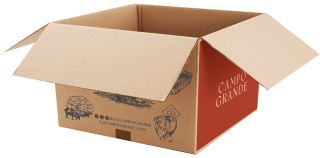 Add in your own
Custom box
Great ribs
I wonder where the 'baby back' ribs are at? I'd like to try those too.
Inconsistent
While absolutely delicious and one of the best ribs I have ever had, I have ordered and cooked 4 racks and 2 were so thin that they were almost impossible to eat given how little meat were on them. Those 2 were truly almost nothing but bone. Even on the fuller cuts, they are very thin so plan on a quick cook even at 225 (around 2 hours). Not sure they are worth the cost but I sure wish they had some meat on them because what little they did have was fantastic
Best ribs I've had
Outstanding flavor and tenderness.
Delicious!
These ribs are fall off the bone fantastic! The difficult part is getting to eat them before my kids can steal them from my plate!
Great little ribs !!
Baked in oven a bit then bbq - delicious

2023 © Campo Grande All Rights Reserved