Holiday Gift Guide for the Foodie in Your Life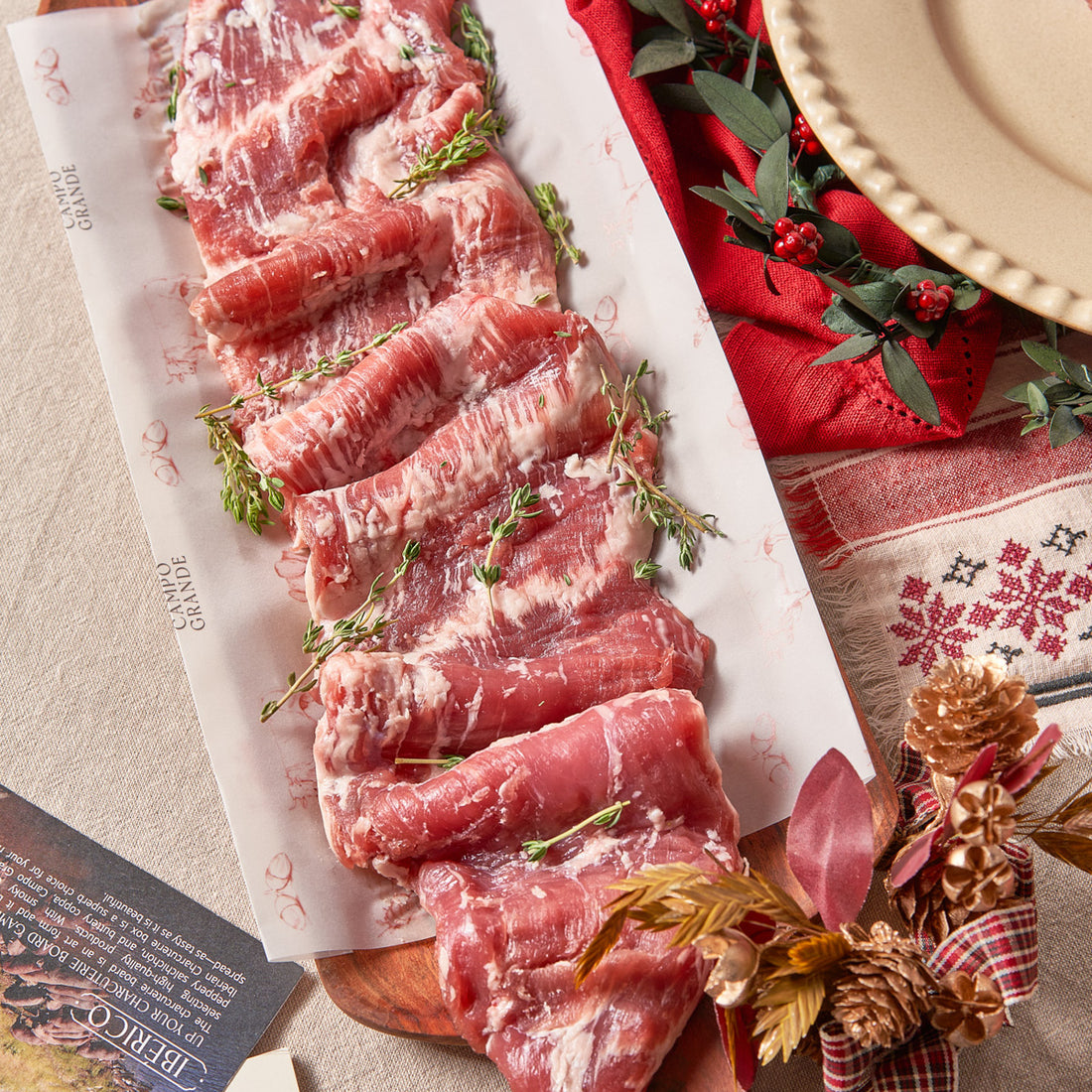 Holiday Gift Guide for the Foodie in Your Life
Gift shopping for a food lover should be a fun challenge, not a daunting task. Whether you're searching for the perfect present for your Ina Garten-obsessed mom or a Secret Santa surprise for your food-gadget-nerd colleague, we've put together a list of our favorite items from brands we love. From the kitchen gadgets you never knew you always needed to artisanal condiments that will take your dishes to the next level, these gifts will elevate cooking and eating experiences for anyone on your list.
Hexclad Pans: Approved by none other than culinary maestro and TikTok sensation Gordon Ramsay, Hexclad pans are the epitome of premium cookware. Achieve an amazing sear, experience non-stick convenience, and enjoy effortless cleanup with these high-quality pans.
Spiceology: Elevate the flavor profile of your dishes with Spiceology's unique spice blends. These original, artisanally-crafted blends are freshly ground and incredibly versatile, making them a must-have for any food enthusiast's kitchen.
Meater: Take the guessing game out of grilling with the Meater meat thermometer. Connected to your phone via Bluetooth, this innovative device has an app that alerts you when your food reaches the perfect temperature. It's cooking science meets convenience.
Terra Kaffe: Coffee connoisseurs agree: the Terra Kaffe automatic espresso machine is a game-changer. Just fill it with whole beans and you'll get the kind of high-quality espresso you sip at your favorite craft coffee spot — in the comfort of your home kitchen. 
Imperia Caviar: To add a bump of indulgence to any dinner, try Imperia Caviar. They source top-quality sturgeon eggs from sustainable, eco-friendly environments. Imperia delivers the finest caviar directly to your doorstep — at a fraction of the cost.
Treaty Oak: Explore the world of grain-to-glass premium whiskey and bourbon with Treaty Oak, distilled in Ghost Hill, Texas. It's a perfect gift for the in-the-know whiskey aficionado on your list.
Anova Sous Vide Cooker: The Anova Sous Vide Cooker is a must-have for precision cooking. This standalone immersion circulator ensures precise temperatures for evenly cooked, restaurant-quality meals, making sous vide cooking easy and affordable. It also delivers one of the hands-down healthiest cooking methods. 
Gueyu Mar: Güeyu Mar conservas take the art of tinned fish to the next level. Cooked over live oakwood flame, these sardines, cockles, and squid offer a primal and unique flavor that sets them apart. We highly recommend these conservas, whether you're planning an aperitivo or throwing together a tasty girl dinner.
Mala Chili Oil by CY Eats: This chef-perfected combination of Sichuan pepper flakes, ginger, garlic, and spices adds an umami richness to any dish. Handcrafted in small batches in New York City, each jar of Mala Chili Oil is a labor of love by one of our favorite creators, CY Eats.
Nomad Grills: For the outdoor cooking enthusiast, Nomad Grills offers a portable charcoal barbecue grill and smoker. With unmatched build quality and chef-tested performance, this grill is versatile and easy to clean – perfect for on-the-go culinary adventures.