Puff Pastry Pizza With Sliced Cured Coppa, Apple & Burrata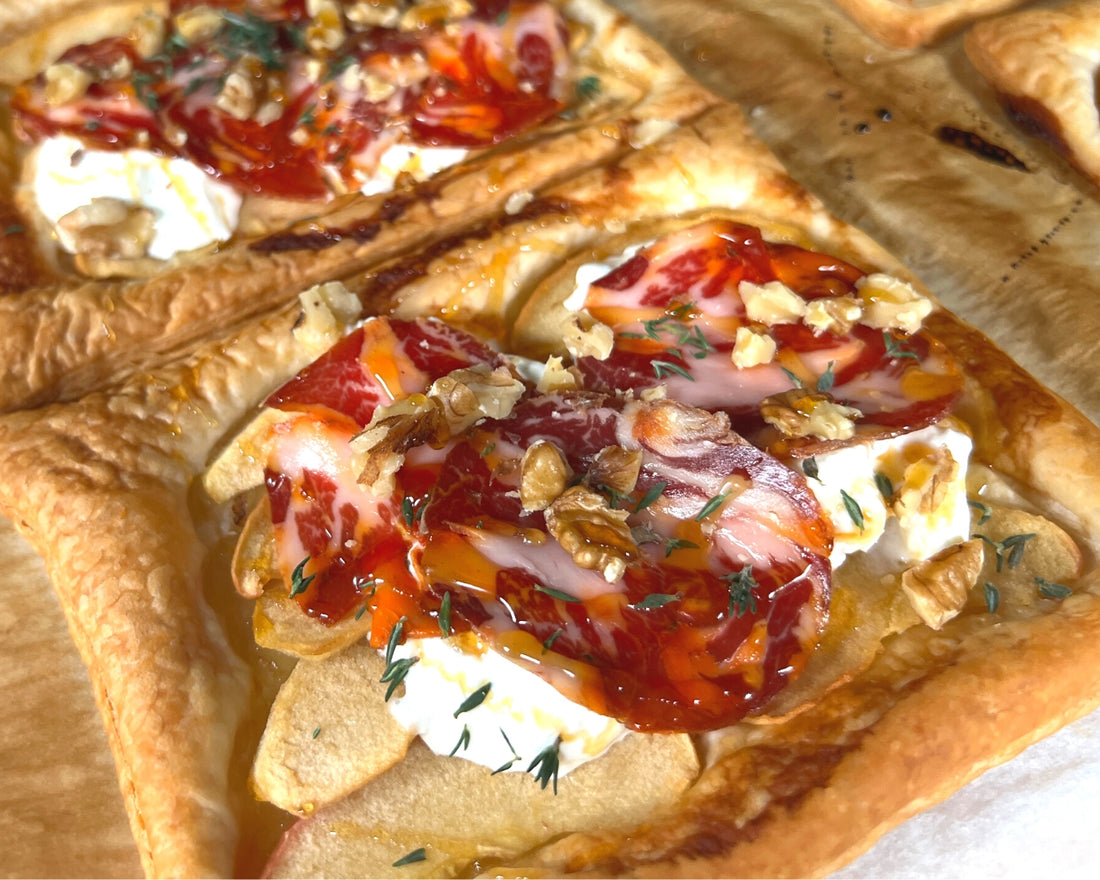 Use puff pastry as your base for quick sweet and savory appetizer combos, like this burrata and apple showstopper with luscious slices of cured Ibérico Coppa. 
Serves: 4 
Time: 30 min. 
Ingredients:
4-5 slices Campo Grande Sliced Coppa

4 sheets puff pastry, approximately 6x4 in.

2 apples, peeled, cored, and thinly sliced 

10 oz. burrata cheese

2 Tablespoons walnuts

1 Tablespoon fresh thyme leaves

1 Tablespoon honey
Preparation:
Preheat the oven to 400ºF. 

Lay out your puff pastry sheets on a baking sheet, one on top of the other. 

Scatter apples over the top, leaving a border around the perimeter. 

Bake for 15-20 minutes, until golden and toasted on the edges. 

Remove from the oven and place the burrata on top. Top with Coppa slices, walnuts, fresh thyme, and drizzle with honey.

¡Buen provecho!