Huevos Rotos with Secreto Ibérico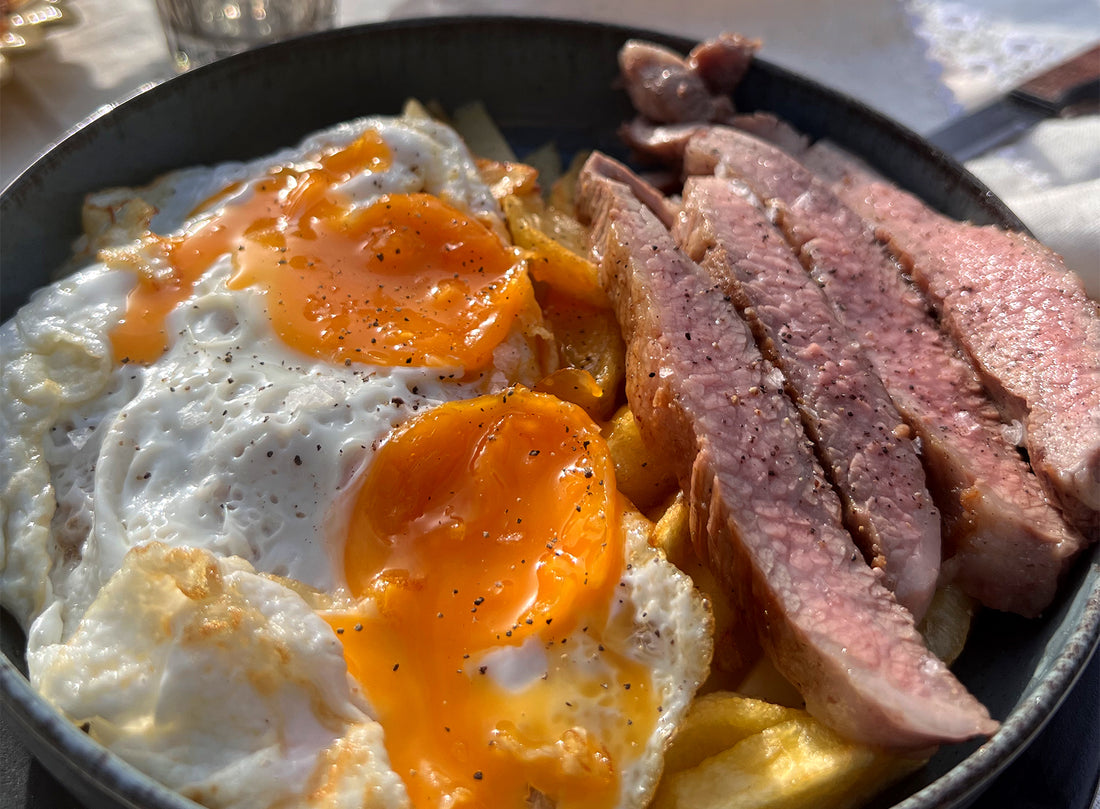 Huevos rotos, or "broken eggs," is a popular dish in Spain and can be served with any toppings and meat you fancy. You want to fry the eggs as you normally would, leaving the egg a bit runny so it creates a thick sauce to coat the potatoes and secreto. 
Serves: 4 
Ingredients
4 large potatoes, cut into thick matchsticks  
Extra-virgin olive oil 
1 14-21 oz. Campo Grande Secreto.
8 eggs
Salt
Black pepper 
Preparation  
Heat olive oil in a large cast iron skillet and fry the potatoes until soft on the inside but crispy on the outside. Remove from oil and set aside. Remove most of the oil from the pan. 
Season secreto with salt and pepper and cook in the same skillet for 3 minutes on each side. Remove from the pan and let rest. 
Fry the eggs in the pan, leaving the yolk slightly runny. 
Slice the secreto and serve over the potatoes, topping with the eggs. 
Cut up the potatoes, meat, and eggs, mixing each ingredient together to create a delicious potato-y, eggy, porky mess (this is where the eggs become "roto"). ¡Buen provecho!