4 Rib Rack with Pickled Onions & Yogurt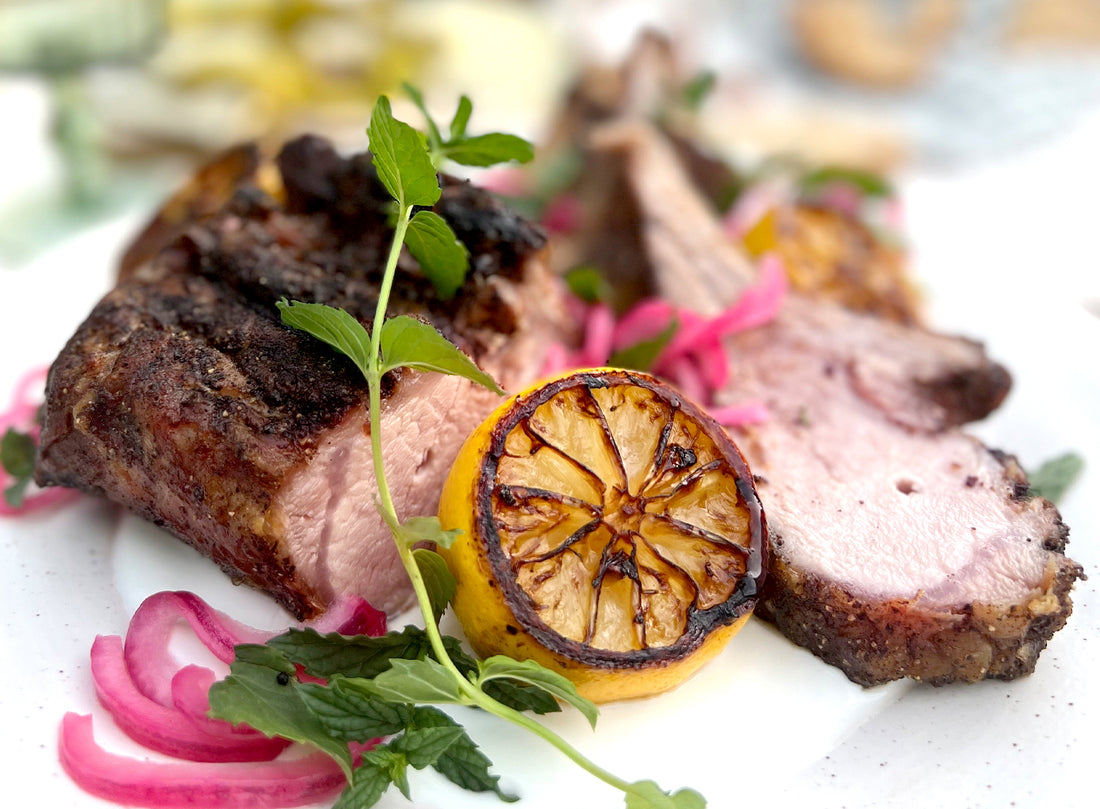 Buttery Ibérico ribs love a punchy acid, so give it the Greek treatment with creamy yogurt, pickled onions, and fresh mint. 
Serves: 2
Ingredients
1 24-32 oz. Campo Grande 4 Rib Rack

Salt

Freshly ground black pepper 

2 lemons, cut in half 

1 red onion, julienned  

3 Tablespoons red wine vinegar 

½ Tablespoon sugar 

1 individual sized greek yogurt

5-10 mint leaves

1 Tablespoon sesame seeds
Preparation   
Heat oven or grill to 250ºF and season rib rack with salt and pepper. 

Place rib rack on an oven-proof baking sheet or directly onto the grill and cook until the interior reaches 145ºF, or medium rare, about 45 minutes to 1 hour (1 hour for every 20 oz. of meat). 

While the meat is cooking, sear the lemons on the cut side to get a smoky, charred flavor. 

Place the onions in a small bowl and add a pinch of salt, juice from one of the lemons, and sugar. Set aside

To serve, spoon yogurt on the plates and top with the rib rack. Top with pickled onions, mint leaves, and sesame seeds, and season with more salt. Place the remaining lemon halves on the side to squeeze over the ribs right before eating. ¡Buen provecho!