Abanico with Provolone & Cherry Tomatoes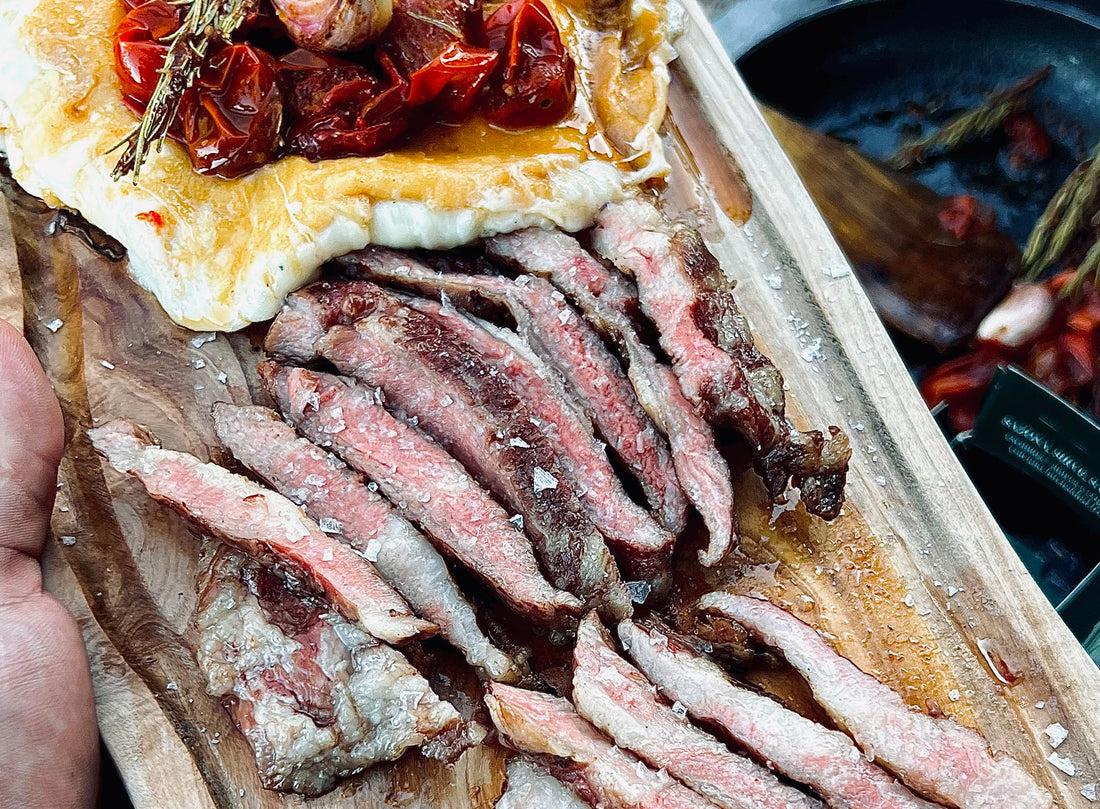 One pan, provolone cheese, and sweet cherry tomatoes are basically all you need to make a full meal with an Ibérico abanico steak. 
Serves: 2
Ingredients
Extra-virgin olive oil 
10 cherry tomatoes 
3 whole cloves garlic
2 sprigs fresh rosemary 
1 18-25 oz. Campo Grande Abanico
5 oz. piece of provolone cheese
Salt
Black pepper 
Preparation  
Heat 1 tablespoon of oil in a large cast iron skillet over medium heat. Cook the tomatoes, garlic, and rosemary until tomatoes are soft and lightly browned. Set tomatoes aside. 
Using the same pan, bring the heat up to high. Sear the abanico for 3 minutes on each side, until medium rare. Remove meat from the pan, let rest, and season with salt and pepper. 
In the same pan, heat a teaspoon of oil over high heat. Place provolone in the pan and brown on each side without letting it melt too excessively–you want to keep it intact. 
Slide the cheese on top of the abanico and garnish with the tomatoes. ¡Buen provecho!