Asian-Inspired Sous Vide St. Louis Ribs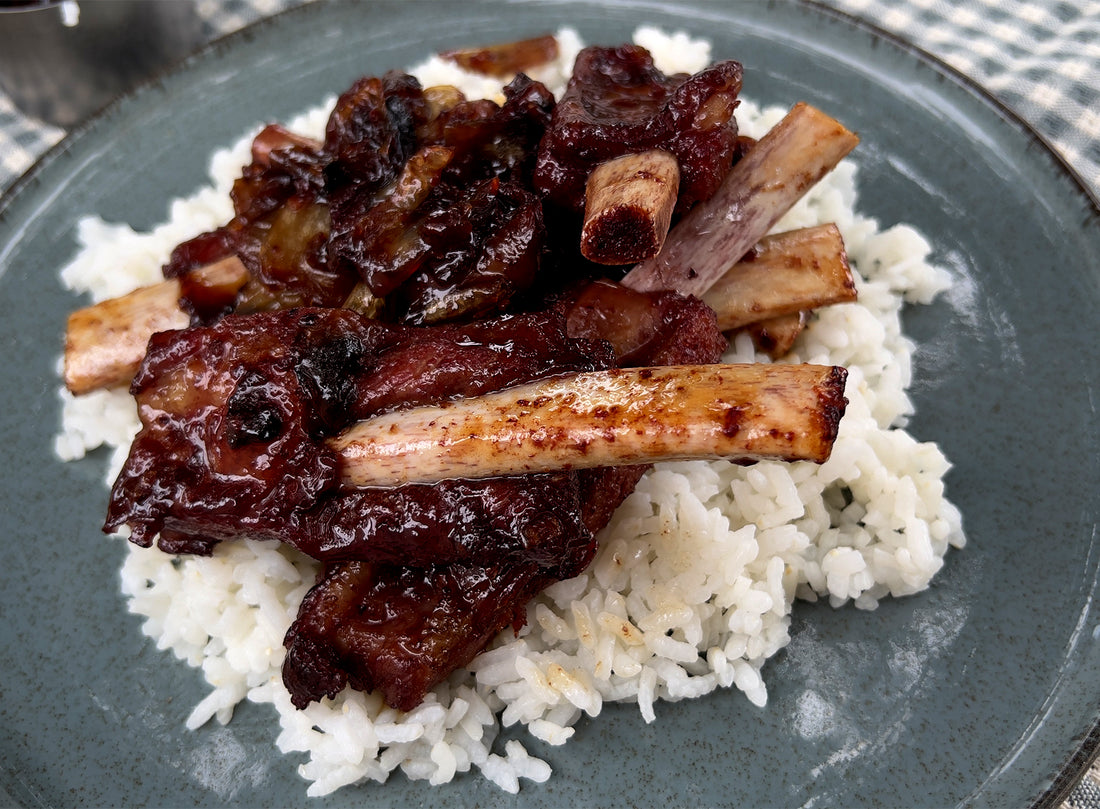 This simple sous vide recipe incorporates Asian flavors like soy, sesame, and pungent ginger, and cooks for 18 hours to develop ribs so tender you'll barely need to chew. 
serves: 2
Ingredients
1 28-35 oz. Campo Grande St. Louis Ribs
½ cup soy sauce 
3 Tablespoons sesame oil 
1 Tablespoon fresh ginger, minced 
3 Tablespoons water 
1 onion, cut into wedges  
3 mushrooms, sliced  
3 Tablespoons cane sugar or brown sugar
Cooked white rice for serving 
Preparation   
Preheat sous vide 140ºF. 
While the sous vide is warming up, mix soy sauce, sesame oil, ginger, and water in a small bowl. 
Cut the ribs into three equal parts so they fit properly in the vacuum sealer sous vide bags, though you can put it in whole if you prefer. Divide the ribs, sauce, onions, and mushrooms evenly in three separate bags and seal. 
Place the bags in the sous vide and cook for 18 hours. 
Once cooked, remove ribs from the bags and caramelize in a sauté pan with the sugar and remaining juices from the bag.
 Cut into individual ribs and serve with sauce and cooked white rice. ¡Buen provecho!