Beer-Braised Pork Tenderloin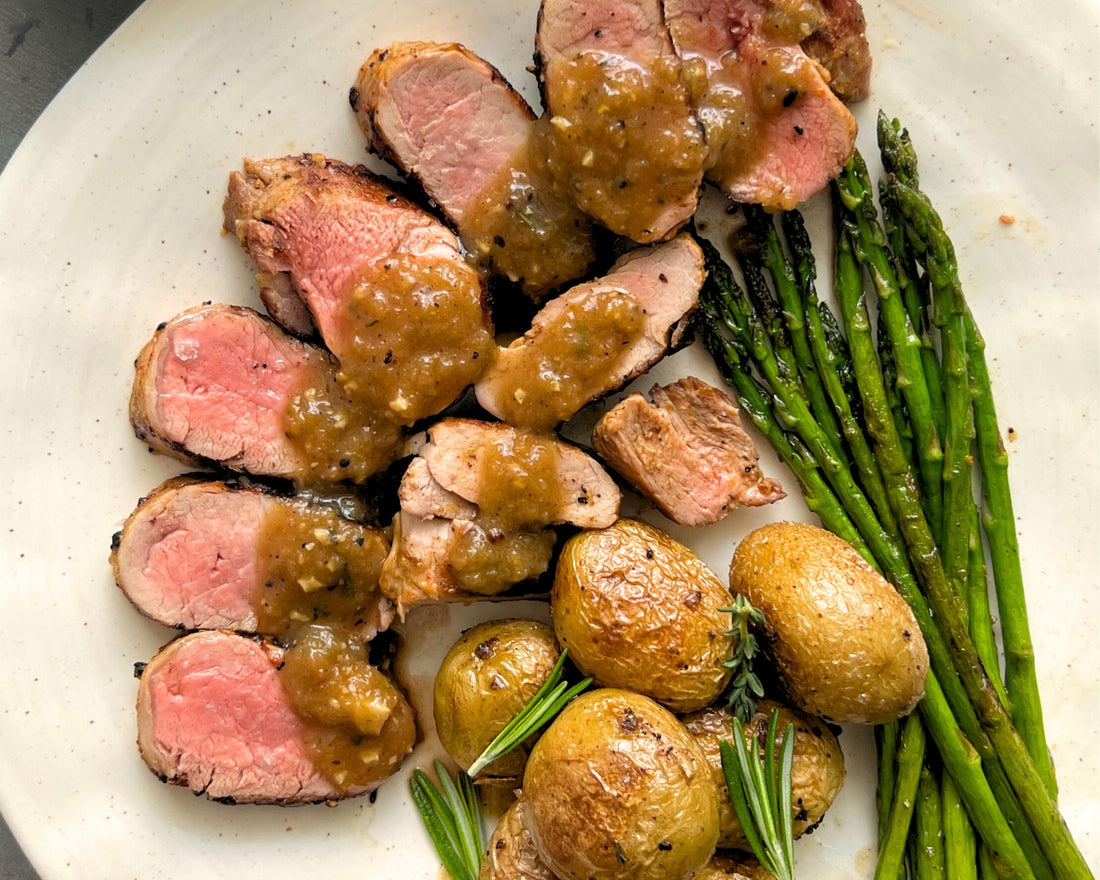 Slowly cooking a whole Ibérico Pork Tenderloin in your favorite cerveza softens the already tender meat to textures you can practically cut with a fork. We love to serve the rich dish with fresh pan-seared asparagus or mashed potatoes to soak up those beer-braised juices. But any seasonal veggie or potato preparation is a perfect accompaniment
Serves: 3
Difficulty: Easy
Course: Main
Time: 40 min.
Ingredients for Beer-Braised Pork Tenderloin
1 24-30 oz. Campo Grande Ibérico Tenderloin
1 onion, chopped
2 garlic cloves, chopped
1 cup beer of choice
½ cup beef broth
1 sprig rosemary
Salt
Black pepper
Extra-virgin olive oil
Preparation  for Beer-Braised Pork Tenderloin
In a dutch oven or large pot, heat a drizzle of olive oil over high heat. Season the Ibérico Tenderloin with salt and pepper and place in the pot. Sear on all sides until golden brown. Remove from the pot and set aside.
Add the onion and garlic to the pan and cook for a few minutes. Then add the beer, broth, salt, and rosemary. Once the liquid begins to boil, lower the heat and cover with a lid. Cook for 10-15 minutes.
Remove the lid and add the Ibérico Tenderloin back into the pot, cooking for another 10 minutes. If the liquid is fully covering the meat, leave it undisturbed throughout the 10 minute cook time. If it does not completely cover it, flip the meat halfway through to cook evenly. Remove the Ibérico Tenderloin when a meat thermometer inserted into the center reads 145ºF.
Slice the tenderloin into medallions and place on a serving dish.
Remove the rosemary from the pot and use an immersion blender to blend the remainder of the sauce until smooth. For an ultra-smooth sauce, strain the sauce through a fine colander.
Pour the warm sauce over the tenderloin medallions and serve. ¡Buen provecho!