Boozy Grilled Coppa with Caprese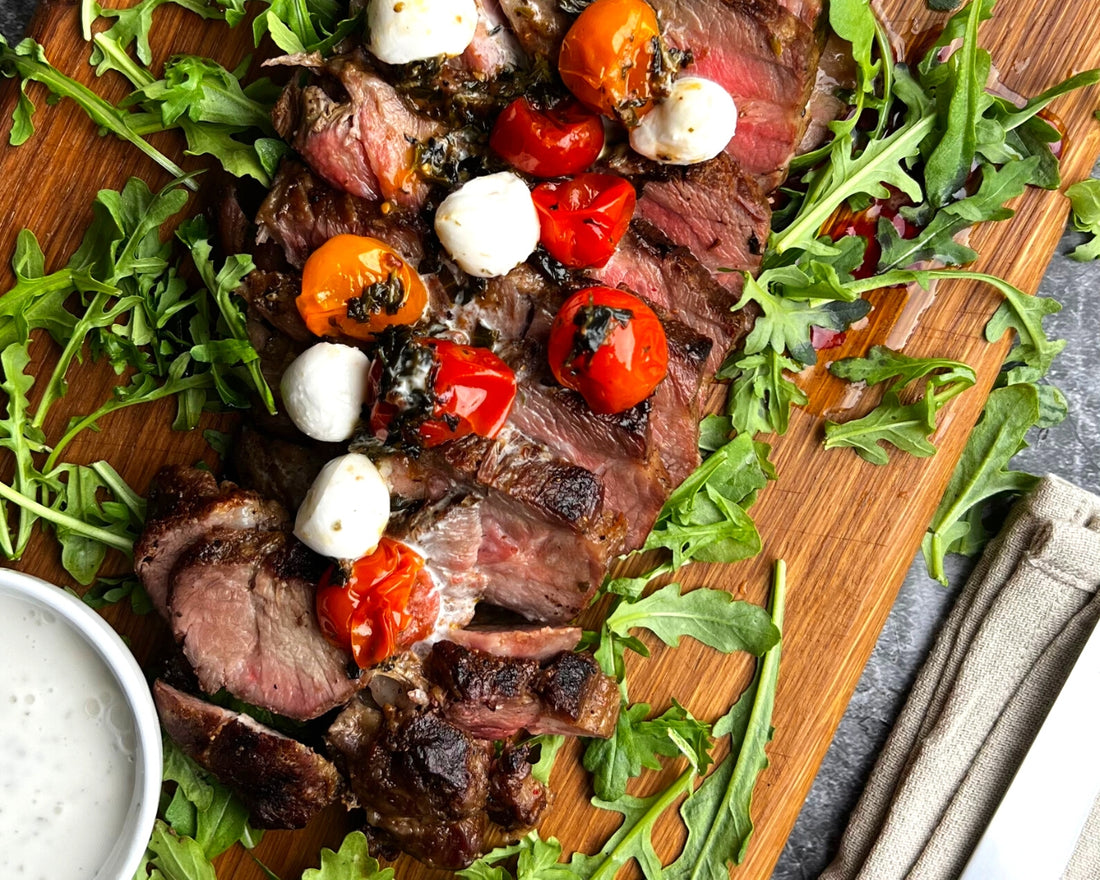 Fire up the grill and baste your Coppa with this boozy citrus glaze. While it cooks, make a quick basil and cherry tomato sauce to spoon over the top. 
Serves: 4 
Time: 1.5 hrs 
Ingredients:
1 31-42 oz. Campo Grande Coppa

½ cup whiskey or brandy

Juice from 2 limes or lemons 

3 Tablespoons yogurt 

5 mint leaves, finely chopped 

4 cloves garlic, minced 

1 Tablespoon butter 

25 cherry tomatoes 

1 handful fresh basil leaves, finely chopped or left whole  

100g (4 oz.) mozzarella, cut into small pieces 

Flaky sea salt

Black pepper 

Extra-virgin olive oil  

Arugula 
Preparation: 
Heat the grill to 250ºF. Season Coppa with salt and pepper. Once your grill is ready to go, grill Coppa until it reaches 145ºF, or medium rare. 

Mix whiskey and lime together and season with salt and pepper. While the meat is cooking, brush the boozy liquid over the Coppa on all sides until you use up all the liquid. 

While the Coppa is cooking, mix yogurt, mint, 1 Tablespoon lemon juice, salt, pepper, and a drizzle of olive oil in a small bowl. Set aside. 

In a separate pan, melt the butter and cook remaining garlic, tomatoes, and basil until lightly sautéed. Remove from heat and set aside. 

Once the meat is cooked, slice thinly (like you would cut a roast beef) and serve over a bed of arugula. Spoon the tomatoes over the Coppa, and top with mozzarella and yogurt sauce

¡Buen provecho!