Butter-Basted Presa Strips with Cranberry Sauce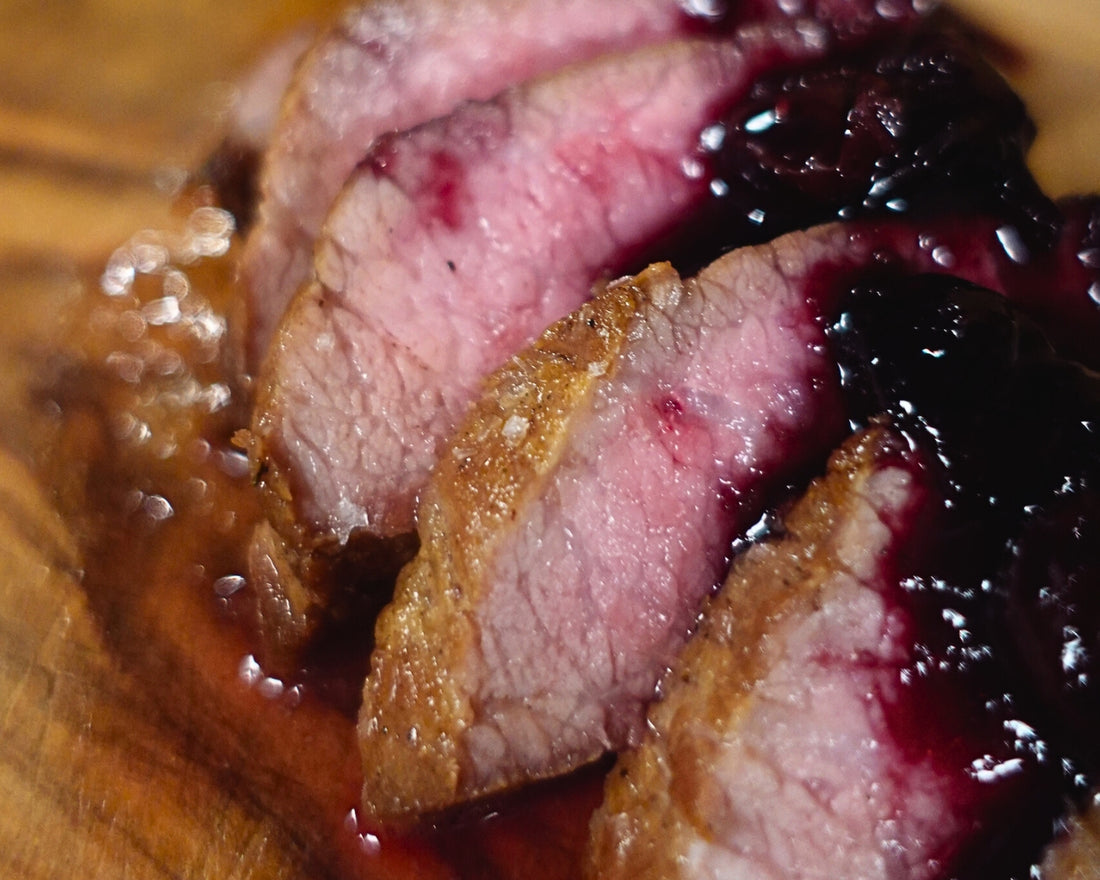 Our recipe for Butter-Basted Presa Strips with Cranberry Sauce is a delightful journey through flavors, textures, and aromas. This dish strikes the perfect balance between succulent, perfectly cooked steak and the vibrant, slightly tangy notes of homemade cranberry sauce. This recipe is ideal for a special occasion or when you're looking to treat yourself to a gourmet meal at home.
Recipe for Butter-Basted Presa Strips with Cranberry Sauce
Serves: 3
Difficulty: Medium
Course: Main Course
Time: 45 minutes
Ingredients
 1 pack of Campo Grande presa, trimmed
2 cups cranberries
Juice and zest 1 orange
3 tablespoons of panela (unrefined cane sugar)
2 tablespoons butter
4 garlic cloves
Fresh thyme for basting
Preparation
In a saucepan on medium heat, pour the orange juice and sugar. Once everything has melted, lower heat to medium low and add the cranberries and orange zest and let it simmer for 7-10 minutes, until the cranberries burst. Remove from the heat and let it rest.
For the presa steak, cut into strips, approximately 1 inch thick. Season with salt and pepper. Heat the cast-iron skillet over high heat. Use the remaining fat from trimming the presa. Once the strips have a good crust on both sides (about 2 minutes per side), reduce the heat to medium and add the butter, herbs, and garlic. The butter should bubble without burning, so it's important not to have the heat too high. Baste the meat with the help of a spoon for about 2 minutes. The meat should reach an internal temperature of 145°F.
Let the meat rest for about 5 minutes. Slice the meat against the grain and serve.