St Louis Beer Can Ribs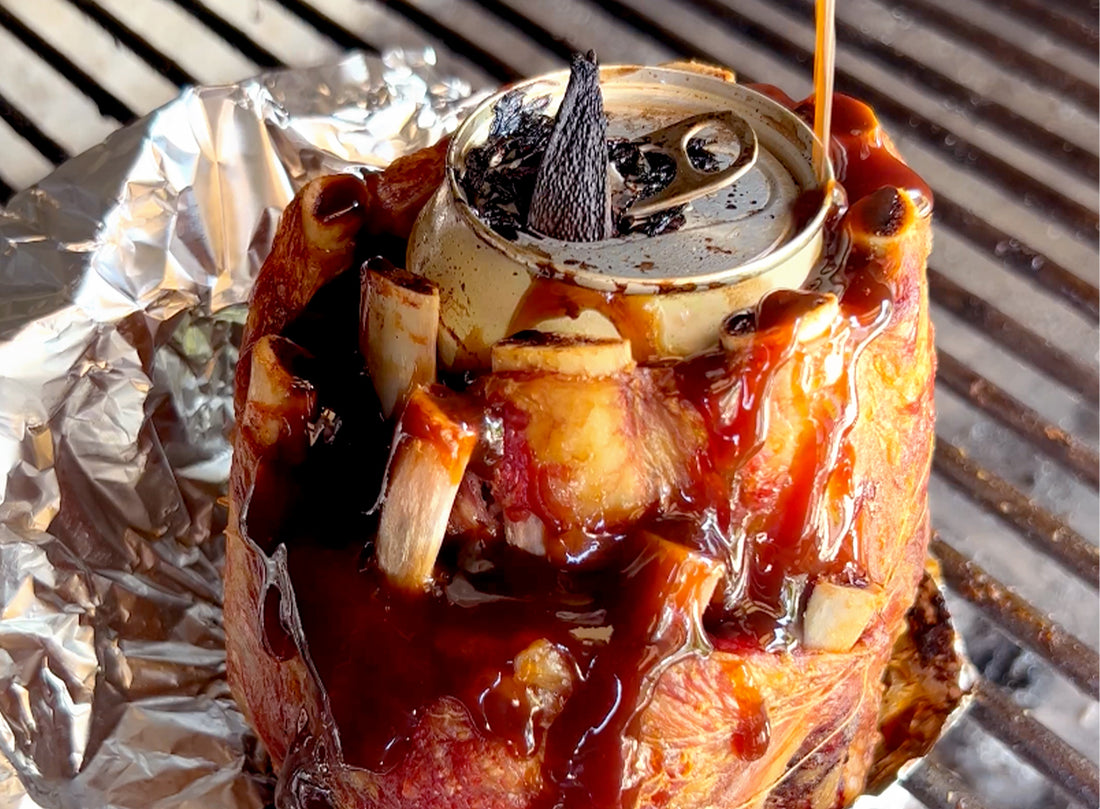 When it comes to barbecue, there's something undeniably captivating about the sizzle of meat on the grill, the smoky aroma that wafts through the air, and the promise of a flavor-packed feast that awaits. While traditional ribs are always a crowd-pleaser, there's a creative twist that's been making waves in the world of BBQ enthusiasts: Beer Can Ribs.
Recipe for St Louis Beer Can Ribs
Ingredients:
1 rack of St. Louis Ribs (28-25 oz.)
2 tablespoons of your favorite red meat rub
1 can of beer (your choice, but a light lager or pilsner works well)
3 tablespoons of barbecue sauce
1 lime, cut into wedges
Instructions:
Prepare the Ribs:Start by removing the membrane from the back of the ribs. This can be done by using a knife to lift a corner of the membrane and then pulling it off with a paper towel for better grip.Rub the ribs generously with the red meat rub. Make sure to coat both sides evenly.
Open the Beer Can: Open the can of beer and take a few sips or pour out about a quarter of it to make space.
Set Up the Grill:Preheat your grill for indirect cooking. You want one side of the grill to be hot for searing, and the other side to be cooler for slow cooking. Aim for a temperature of around 275-300°F (135-150°C).
Create a Beer Can Holder:Take a few more sips from the beer can to lower the liquid level, leaving about half of it in the can.Place the lime wedges around the top of the beer can to create a stable base for the ribs.
Wrap the Ribs Around the Beer Can:Carefully slide the ribs over the beer can, meat side out. The ribs will stand upright with the beer can acting as a support.
Grill the Ribs:Place the ribs, with the beer can in the cavity, on the cooler side of the grill. Close the lid and let them cook for about 2 to 2.5 hours, or until the internal temperature of the ribs reaches around 195-205°F (90-96°C) and they are tender.
Glaze with Barbecue Sauce:During the last 15-20 minutes of cooking, brush the ribs with barbecue sauce. Let it caramelize slightly on the ribs.
Rest and Serve:Carefully remove the beer can from the ribs. Be cautious as it will be hot.Allow the ribs to rest for a few minutes before slicing between the bones.Serve your beer can ribs with extra barbecue sauce on the side and lime wedges for a zesty kick.
Enjoy your flavorful and tender beer can ribs with the unique touch of beer-infused moisture and lime freshness!