Classic Spanish Breakfast with Pan Tumaquet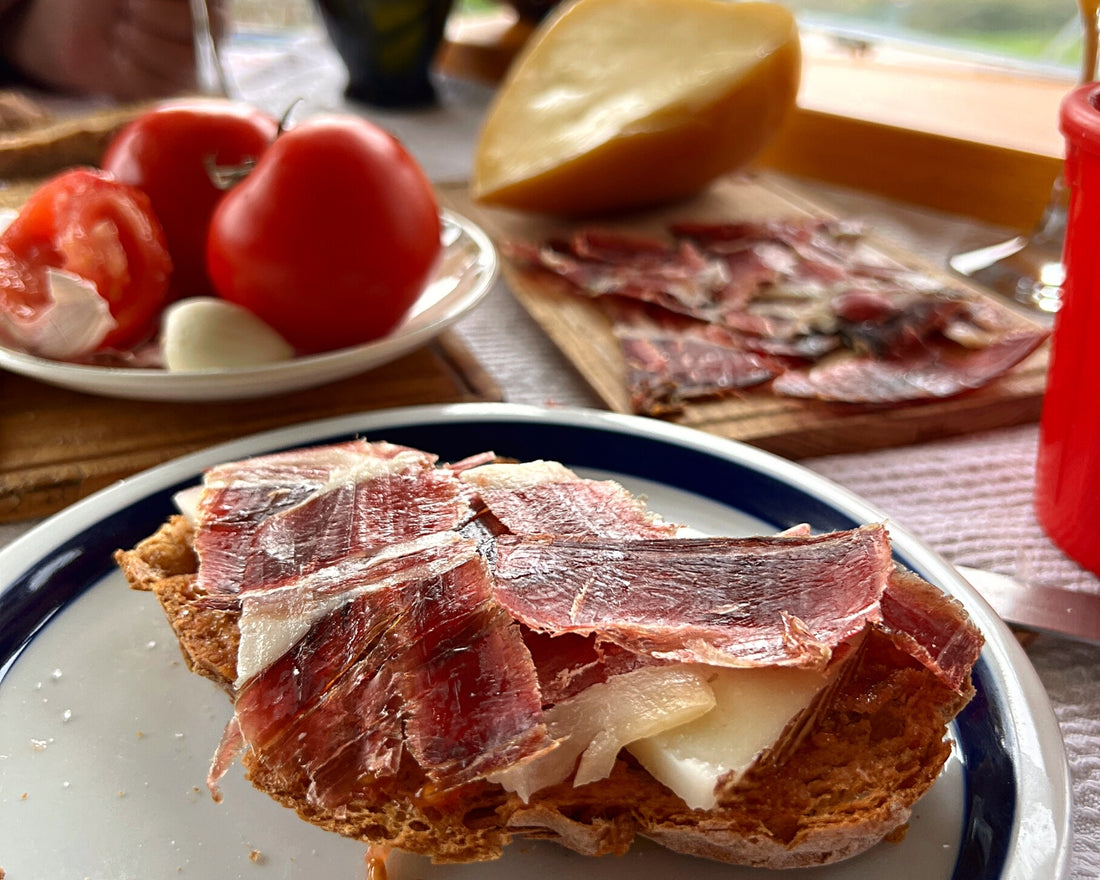 Pan tumaquet is the catalan word for bread with tomato, a common dish served at practically any and every meal in various regions of Spain, including breakfast. There are few musts for executing the classic Spanish breakfast and a solid pan tumaquet. The first is to refrigerate your oranges beforehand so your OJ is cold and refreshing. The second is to cut the Jamón Ibérico directly from the leg right before serving— it's always better just-cut and hand-carved. And the third is to serve it all family style, with each ingredient on an individual dish so folks create their own tostadas. Coffee, tea, freshly-cut fruit, and other pastries are also welcome to the Spanish breakfast spread. 
Serves: 4
Time: 30 min
Classic Spanish Breakfast with Pan Tumaquet 
Ingredients
100g (4 oz.) Campo Grande Jamón Ibérico

4 thick large slices of good crusty bread

8 oranges, cold 

3 ripe tomatoes, cut in half

1 clove garlic, peeled 

100g (4 oz.) Manchego cheese, sliced  

High-quality extra-virgin olive oil 

Salt
Preparation  
Toast the bread until it's nice and crunchy. 

While your bread is toasting, juice the oranges and pour into individual glasses or a large pitcher. 

Cut the Jamón Ibérico from the leg.  

Rub the garlic on the freshly toasted bread, then do the same with the tomato halves, rubbing with the cut side. 

Drizzle with olive oil, sprinkle with salt, and top with Jamón Ibérico and Manchego. 

Serve with glasses of freshly-squeezed orange juice.

¡Buen provecho!