Coppa Carnitas Quesadillas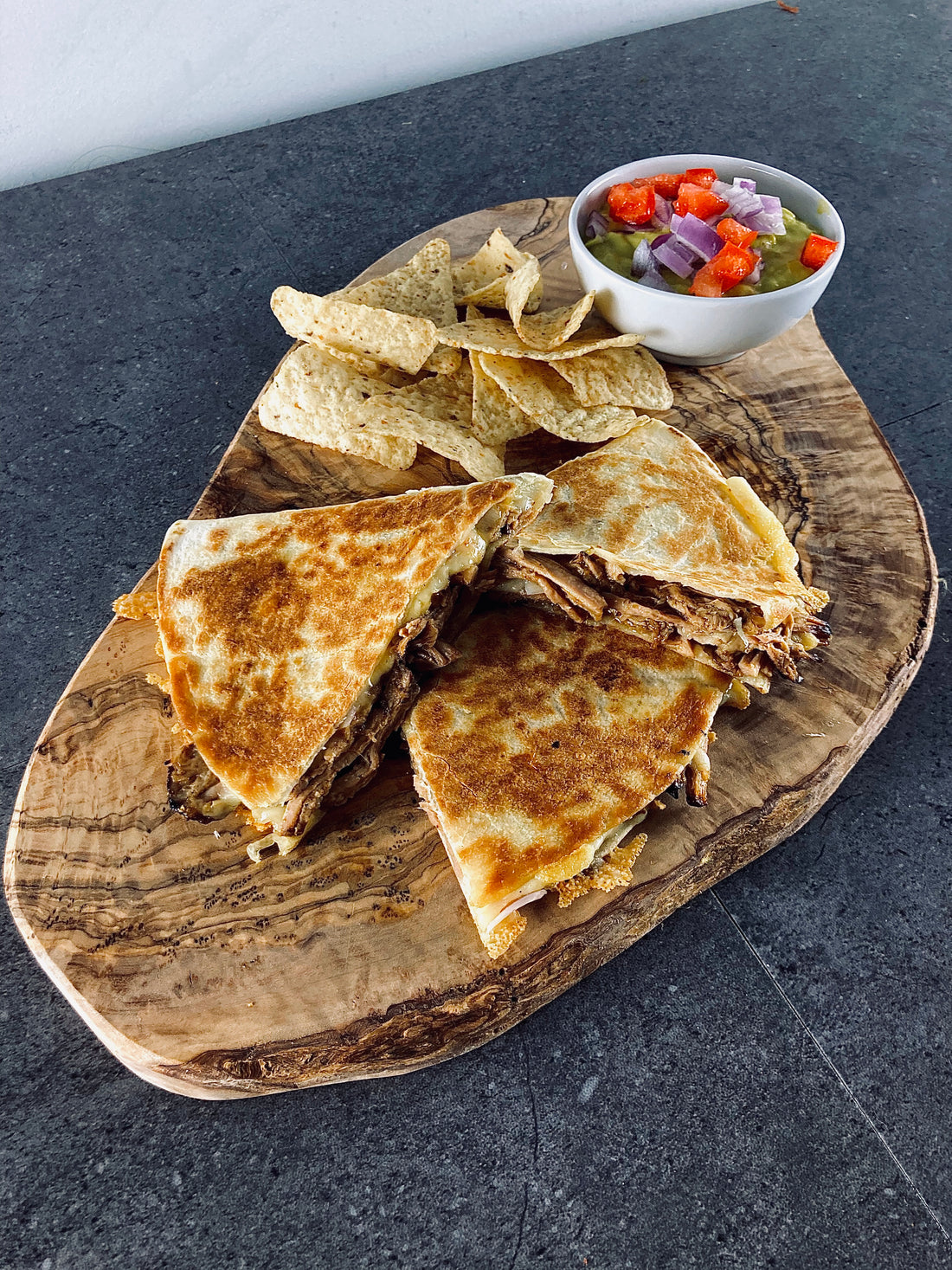 If you love quesadillas, you'll lose your mind over this juicy Ibérico Coppa Carnitas-filled version. Serve it with a dollop of guac or sour cream, or go crazy with your favorite hot sauce. 
Serves: 10
Ingredients
1 31-42 oz. Campo Grande Ibérico Coppa 
4 ¼ cups orange juice
3 cloves garlic 
2 Tablespoon red meat rub  
1 white onion
½ cup barbecue sauce 
1 lb cheddar or monterey jack cheese
2 red onions, thinly slices 
20 flour tortillas 
 Preparation 
Heat grill to 250ºF. Cook coppa for 3 hours on grill (covered), basting it with orange juice every hour and flipping to help cook evenly.
After 3 hours, place the coppa in a deep metal baking pan with remaining orange juice, white onion, garlic, and red rub. Cover the pan with foil and cook for another 3 hours (covered), until the meat falls apart and you can easily shred it with your hands. 
Sauté the coppa carnitas with the barbecue sauce in a large pan until warm and mixed. Remove from the pan.
Heat the tortillas in the same pan so they can soak up some of those remaining juices.  
To build the quesadillas, place a handful of cheese on one half a tortilla and add a spoonful of carnitas and a few slices of red onion on top. Close into a half moon and cook until the cheese is nice and melted. ¡Buen provecho!