Dutch Oven Iberico Tenderloin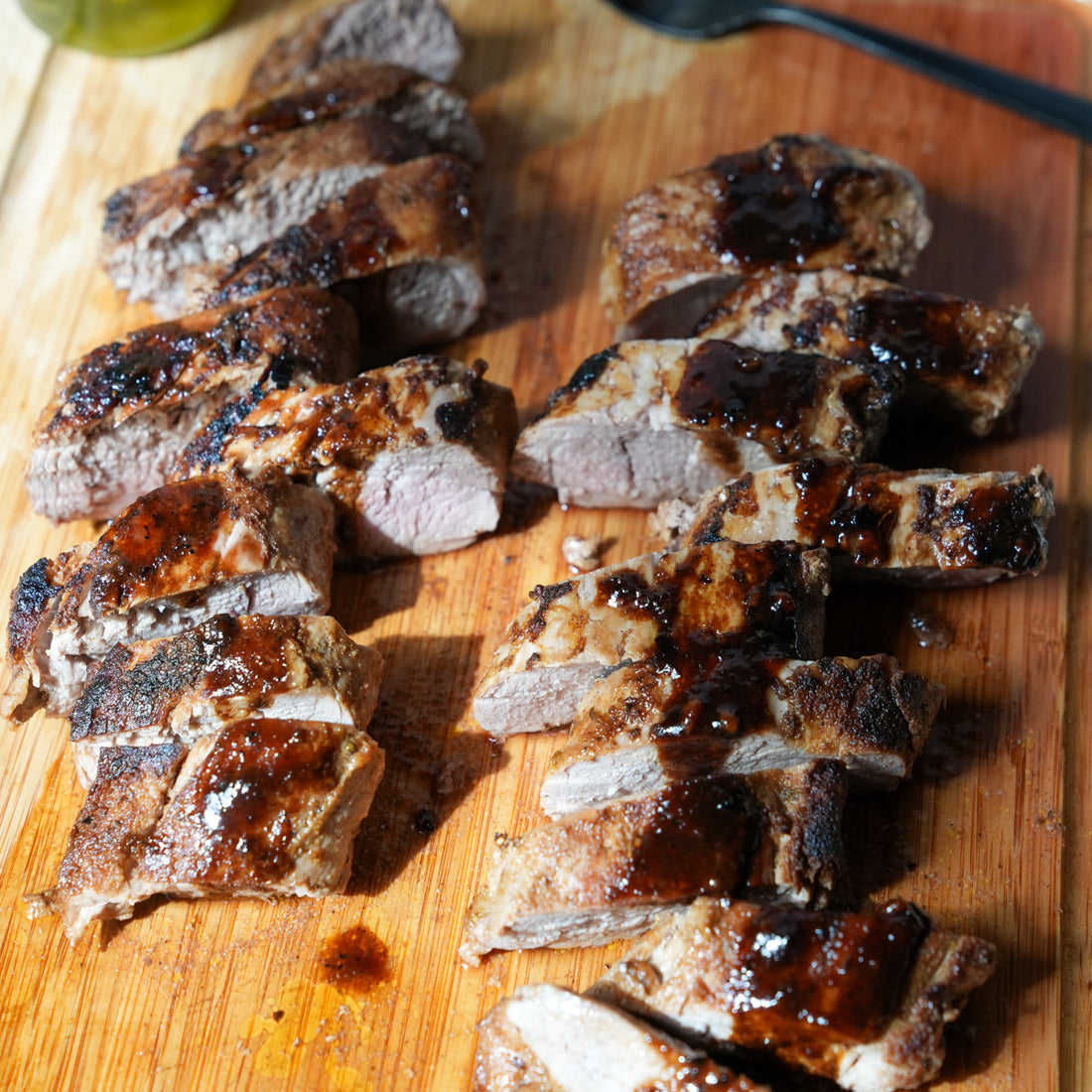 Dutch Oven Iberico Tenderloin
This Dutch Oven Iberico Tenderloin has the crispiest crust and loaded with spices. It is a great for meal prepping and having them as left overs. It is hearty, rich and delicious. If you have never made pork tenderloin recipe before, this is a great beginners recipes and you don't need must experience cooking. I love making this for family dinners. You can substitute the brown sugar with erythritol for a keto alternative.
Ingredients
1.5

 

pounds Campo Grande pork tenderloin

2 tablespoons

 brown sugar

1 tablespoon

 paprika

2 teaspoons

 black pepper

1 teaspoon

 cumin

1 teaspoon

 oregano

1 teaspoon

 salt

½ teaspoon

 onion powder

¼ teaspoon

 ground cayenne

1 tablespoon

 

olive oil
Preparation
Mix all the dry ingredients in a bowl.
Trim the pork tenderloin of any fat. Coat the pork tenderloin with olive oil. Rub the spice mixture on the entire pork tenderloin.
Preheat the oven to 350°F. Place the dutch oven on the stove and sear the pork over high heat on all sides until nicely browned. Transfer to the oven in the dutch oven, cover, and roast for 20 minutes. If you are using a cast iron, you can cover with aluminum foil.

 

Take the pork tenderloin out, wrap in aluminum foil, and let it rest for 5 minutes before slicing.