Fireside Coppa Pulled Pork Sammies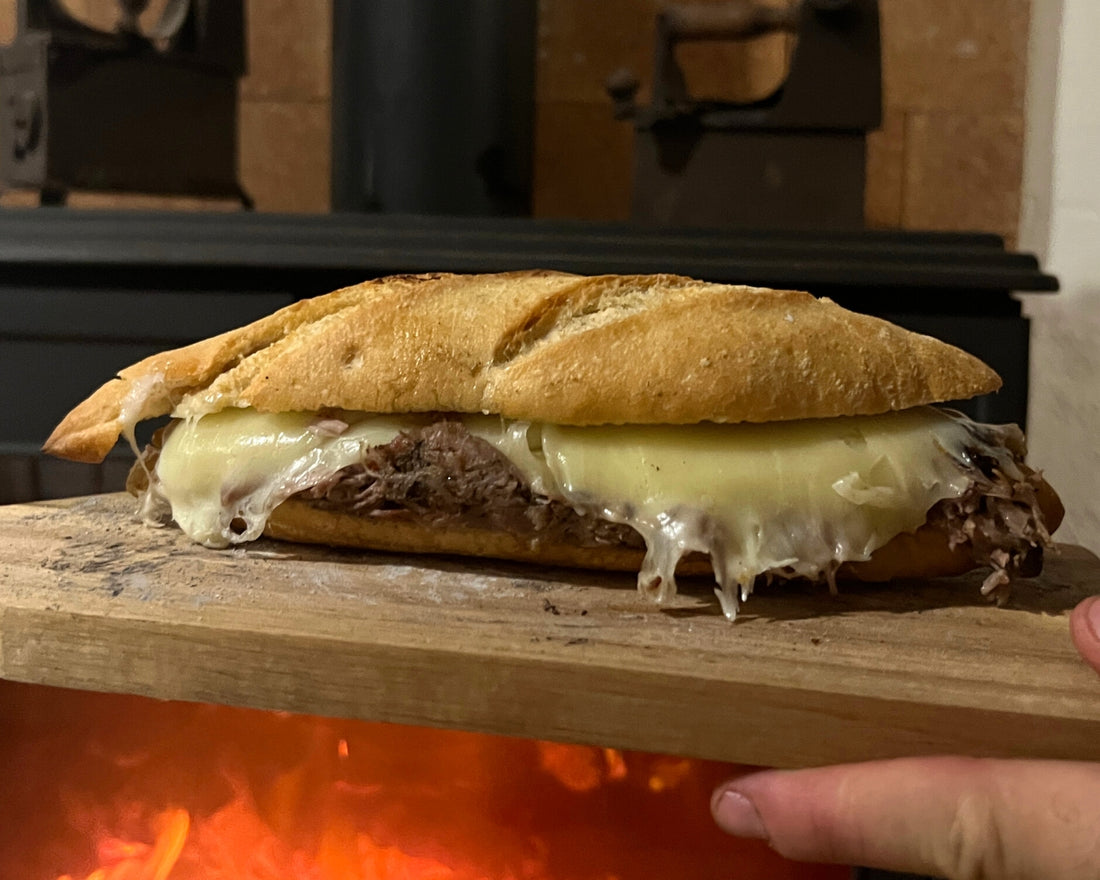 Perfect for those chilly winter days, these slow-cooked pulled pork sammies spend their last few minutes warming up by the fire right next to you. Melt the cheese in the coals of the fireplace or campfire (wrapped in foil) or place them (without foil) in a 400ºF oven to finish. 
Serves: 4 
Time: 4 hours
Ingredients:
1 31-42 oz. Campo Grande Coppa

1 Tablespoon dried parsley 

1 Tablespoon garlic powder

1 onion, sliced into rings  

1 cup white wine

4 Tablespoons barbecue sauce 

Salt

Black pepper 

Bread for 4 sandwiches 

16 slices of mozzarella cheese 
Preparation:  
Fire up the grill to 400ºF. 

Season Coppa with salt and pepper and place on the grill over direct heat, searing on all sides. 

Once seared, brush with barbecue sauce and season with parsley and garlic powder. 

Scatter half the onions over a large sheet of aluminum foil. Place the Coppa on top and add remaining onions on top of the meat. 

Carefully pour the white wine over the onions and close up the aluminum foil so the liquid stays locked inside. 

Cook over indirect heat for 3.5 hours, adding your wood of choice to the grill for those extra smoky flavors. 

Once the meat is cooked and tender, remove from the grill and shred the entire piece, mixing in the onions and any remaining juices. 

To build the sammies, fill the bread with a good amount of pulled pork and 4 slices of mozzarella. 

Wrap each sammie in aluminum foil to keep from burning, and place in the coals of the fireplace. Let the sandwich sit in there for 1 minute on each side to get the cheese nice and melty. 

Carefully remove from the fire using tongs or some other tool, remove the foil, and serve.

¡Buen provecho!