Flank Steak & Bacon Braid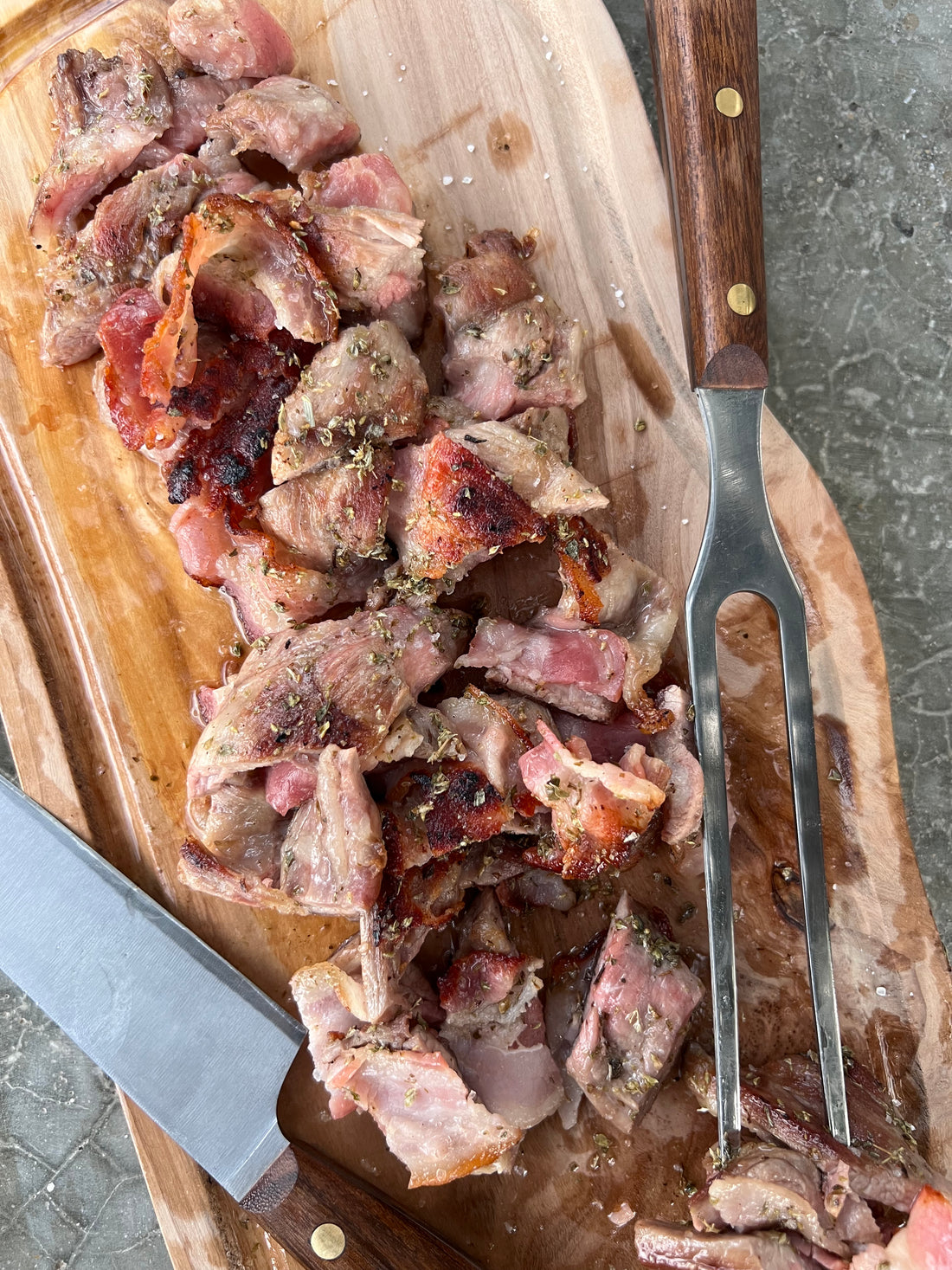 All you need is five ingredients to cook up the most beautiful braid you've ever laid eyes on. The smokiness and fat from the bacon softens up the Ibérico flank steak even further, adding a spectacular richness from two unique cuts of pork. 
Serves: 2
Ingredients
1 14-24 oz. Campo Grande Flank Steak 
6 slices bacon
¼ cup extra-virgin olive oil 
1 Tablespoon oregano
Flaky salt 
Preparation   
Cut the flank steak lengthwise into 3 long rope-like pieces. In two of the flank steak pieces, place the strips of bacon and braid them together. 
Use toothpicks to secure the braid and keep it from coming undone as it cooks. 
Mix oregano and olive oil in a small bowl.  
Grill or sauté the meat in a cast iron pan, always on high heat. Cook for 3 minutes on each side, using a pastry brush to brush the meat with the oregano oil as it cooks. 
Remove from heat, slice up the flank steak braid, and sprinkle with flaky salt. ¡Buen provecho!