Grilled Campo Grande Iberico Rib Chops with Rubcity Groark Boys for Pork seasoning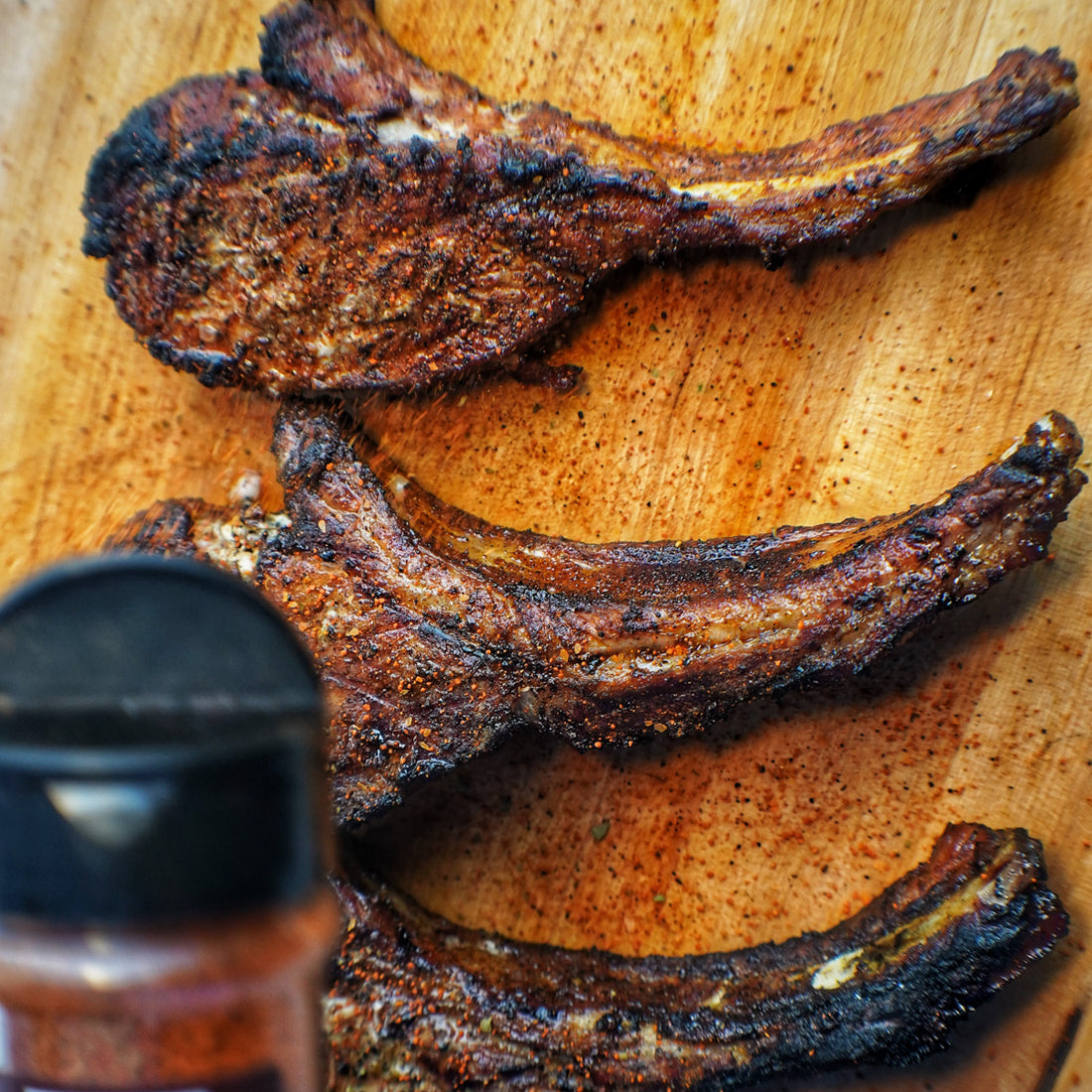 Grilled Campo Grande Iberico Rib Chops with Rubcity Groark Boys for Pork seasoning
If you're a true aficionado of the grill, a lover of succulent, tender meat with a burst of flavor in every bite, you're in for a treat. We're bringing you a recipe that's a symphony of tastes and textures: Grilled Campo Grande Iberico Rib Chops with the enigmatic and savory Rubcity Groark Boys for Pork seasoning.
Matt Groark is a PE turned Culinary Teacher and Social Media Food Content Creator focusing on teachable and relatable content and recipes anyone can make in their kitchen or backyard! Contestant on Next Level Chef with Gordon Ramsay. Owner of Groark Boys' BBQ. Co-Owner of RubCity BBQ Seasonings and co-founder of EmbersTV!
Ingredients
Instructions
Start by preheating your charcoal grill to medium-high heat. This will give you a nice sear on the rib chops.
While the grill is heating, prepare the rib chops. Pat the rib rack dry using a paper towel and slice into 4 separate Rib Chops! Lightly coat with olive oil. 
Next, rub the Campo Grande Iberico rib chops generously with Rubcity Groark Boys for Pork seasoning. Make sure to coat all sides!
Once the grill is hot and the charcoal is covered with white ash, place the rib chops on the grill. Close the lid and let them cook for about 4 minutes per side, or until the internal temperature reaches 135 °F for medium-rare, or your preferred level of doneness.               
Avoid flipping the chops too frequently, as this can cause them to lose juices. Instead, let them cook undisturbed for a few minutes on each side to develop a nice crust.
Once the rib chops reach your desired level of doneness, remove them from the grill and let them rest for a few minutes to allow the juices to redistribute.