Hake Risotto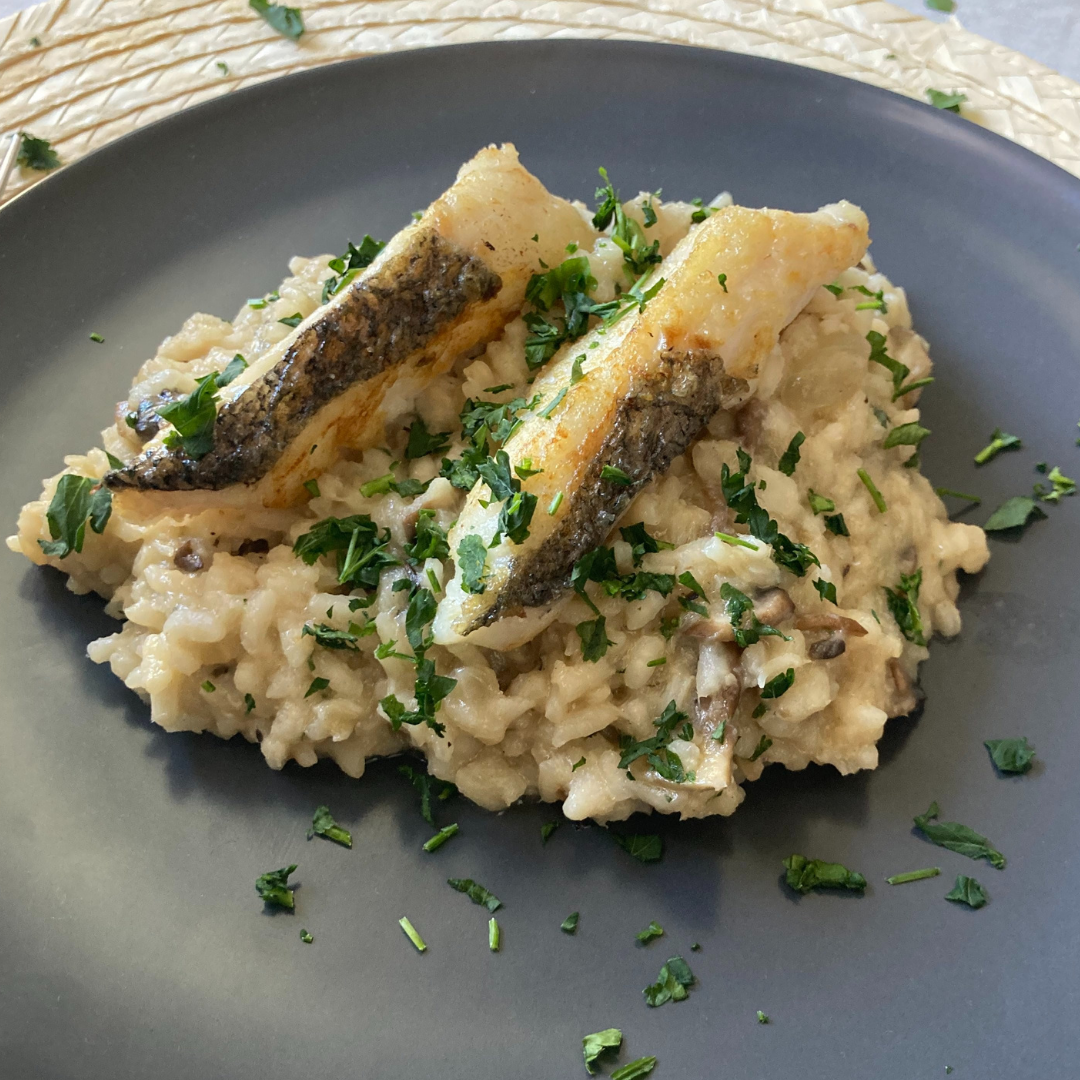 Rice was introduced to Sicily and Spain in the 14th century by the Arabs. Rice cultivation continued in Naples and eventually extended to northern Italy via the marshes of the Po river valley. The Mediterranean climate with high humidity was conducive to growing short- and medium-grained rice. The city-states and elites of Milan, Venice, and Genoa were buoyed with profits from this new commodity. Combined with the influx of spices from the East, it accelerated risotto's popularity throughout the region.
Milan was ruled by Spain, and it is in that era Spanish saffron accounts for another famous rice preparation — paella.
Ingredients
800gr Hake filets
4 cups of rice
9 cups of fish broth
300 gr mushrooms
1 onion
1 glass of white wine
2 tablespoons of butter
2 tablespoons of grated Parmesan cheese
Oil
Salt
Pepper
Nutmeg
Parsley
Instructions
Chop the onion and fry in a pan with a tablespoon of butter and one of oil until they are translucent.
Add the previously chopped mushrooms and cook them until the water they release has evaporated.
Add the rice and cook, stirring continuously to prevent it from sticking to the bottom of the pan.
Pour a glass of white wine, let it evaporate and add two ladles of boiling fish broth. Continue cooking for 6-8 minutes adding broth in small doses as needed.
Cut the hake into small pieces and pour it into the pan. Continue cooking for another 10 minutes, adding more broth when necessary.
Sprinkle the chopped parsley, nutmeg and salt and pepper to taste.
Remove the risotto from the heat, add the remaining butter and Parmesan cheese and mix well.
Serve and enjoy it!