Iberico BLT Sandwich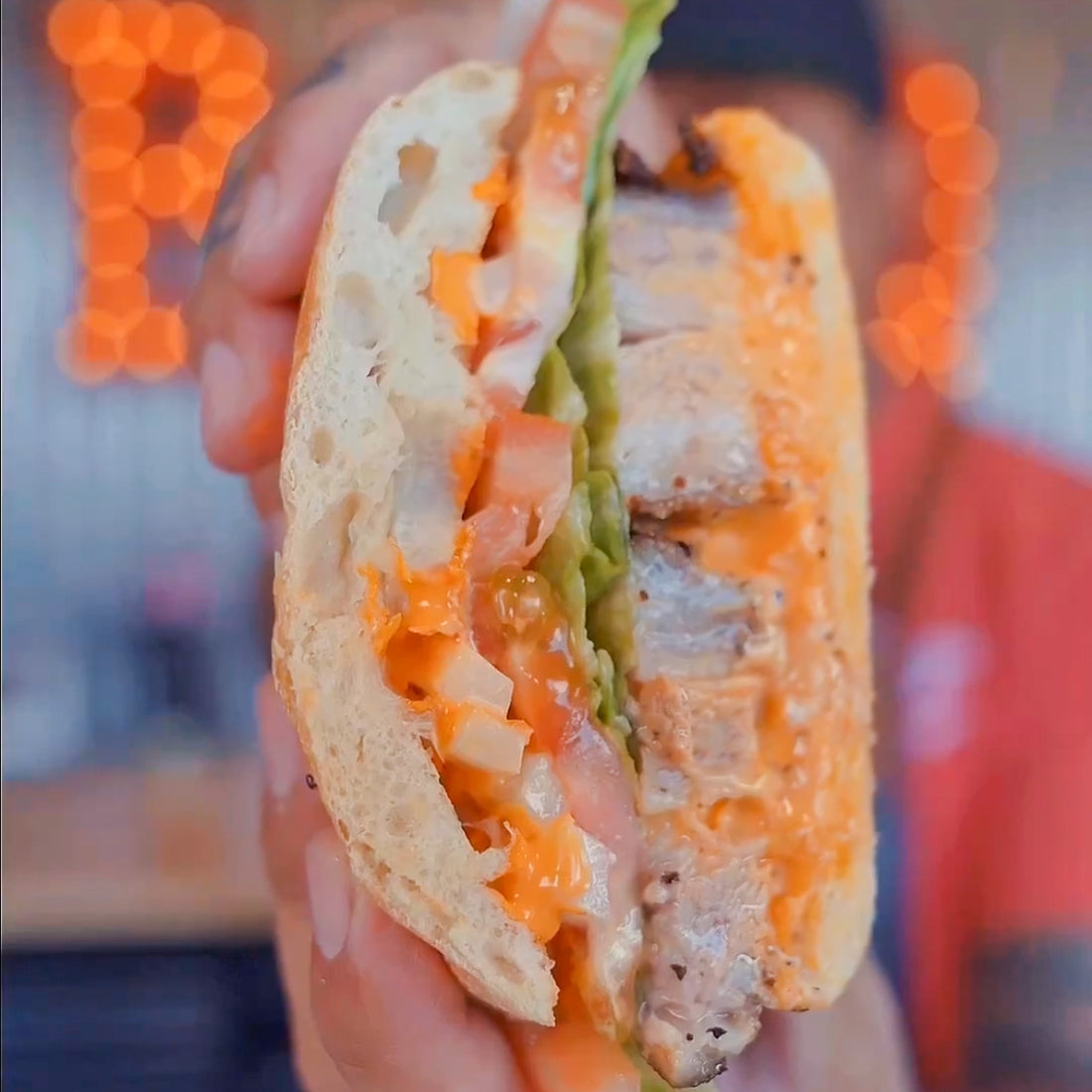 Iberico BLT Sandwich
This Iberico BLT Sandwich isn't your ordinary sandwich - it's a symphony of flavors and textures that come together in perfect harmony. At the heart of this creation is the Campo Grande Thick Pork Belly, a cut of meat known for its marbling that promises a melt-in-your-mouth experience with every bite. Our friend Tony Ramirez absolutely brought the heat with this recipe!
Meet Tony Ramirez, also known as TFTI BBQ. He is a father of 2 raised in Northern California who has been backyard barbecuing for about 12 years. He taught himself how to BBQ by watching reruns of BBQ Pit Master. Tony's mother's background is Cajun French from Louisiana, and his father is Filipino, infusing both of his parents' backgrounds into his recipes. He loves to host backyard BBQs at his house and enjoy cooking and entertaining his friends and family!
Ingredients
1 Campo Grande Thick Porkbelly 
Ciabatta Bread, toasted
1/4 cup Bear & Burton's W Sauce
3/4 cup SPG All-purpose barbecue seasoning
3 tablespoons sriracha mayonnaise
Garnish: Tomato, lettuce, onion
Instructions
• Using Iberico Pork Belly from Campo Grande
• Lather with Bear & Burton's W Sauce as a binder
• Seasoned generously w/ SPG
• Insert your @meatermade wireless meat thermometer and set to 200 degrees
• Smoked it at 250 degrees on the grill using charcoal Max briquettes and cherrywood fat side down
• Spritzing with meat sweats spritz every hour or so
• When you're satisfied w/ your bark, I pulled at about 180 degrees internal remove
• Wrapped with Butcher paper then back into smoker till internal reaches 200
• Let rest in the cooler for about an hour.
• Slice up and build your BLT
• Tony used toasted ciabatta bread and sriracha mayo