Iberico Coppa Pulled Pork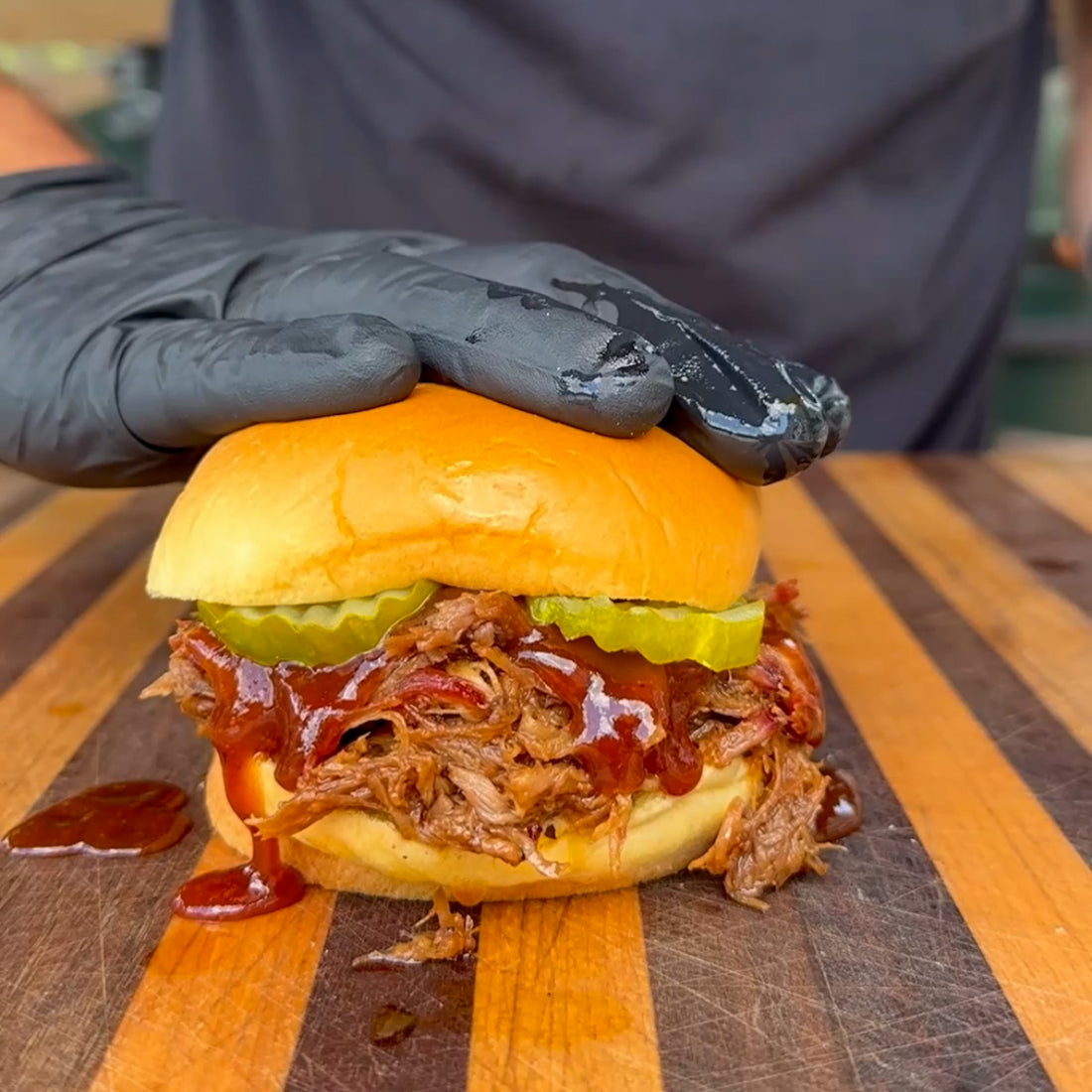 Iberico Coppa Pulled Pork
Pulled pork, a timeless classic, transforms into an extraordinary gastronomic adventure with the harmonious marriage of two exceptional elements: Dad's All Purpose Rub and the exquisite Campo Grande Coppa. These two culinary champions converge to create a masterpiece that's nothing short of awe-inspiring.
Maciej Zurawski is a backyard grill guy who loves cooking for his family and friends. He shares his recipes on Instagram & TikTok to millions of followers. Originally from Poland, Maciek had his first taste of American BBQ at age 10. He was immediately hooked!
What started as a fun hobby has grown into a full blown passion. His latest recipes using Campo Grande meats are out of this world, and are a perfect match with his Dad's All Purpose Rub.
Ingredients
Pork
1 Iberico Coppa Pork Roast

¼ cup Dad's All Purpose rub

¼ cup brown sugar

¼ cup honey

4 tbsp butter

2 tbsp yellow mustard
Homemade BBQ sauce
1 cup ketchup

1 cup brown sugar

¼ cup honey

¼ cup apple cider vinegar

¼ cup yellow mustard

1 tbsp

Dad's All Purpose rub

2 tbsp yellow mustard
Preparation
Coat the entire Iberico Coppa pork roast with mustard for the binder and season with Dad's all purpose rub.

Set up the grill for indirect heat at 250 degrees.

After the first hour on the grill, spritz the pork every hour with apple cider vinegar.

Once the internal temperature of the pork reaches 170 degrees, remove the pork off the grill and place in an aluminum foil pan.

Add brown sugar, honey, cubed butter and more seasoning.

Cover the pan with foil and place it back on the grill and continue to cook until the internal temp of the Iberico Coppa pork reaches 200 degrees.

Remove the wrapped pork from the grill and let it rest for 1 hour.

Remove the bone and shred the meat, mixing it in with all the rendered juices.
Homemade BBQ Sauce Instructions
In a saucepan, add ketchup, brown sugar, honey, apple cider vinegar, yellow mustard and Dad's All Purpose rub.  Mix it all together simmering over low heat until the sauce thickens.