Ibérico Pluma with Ranch Fries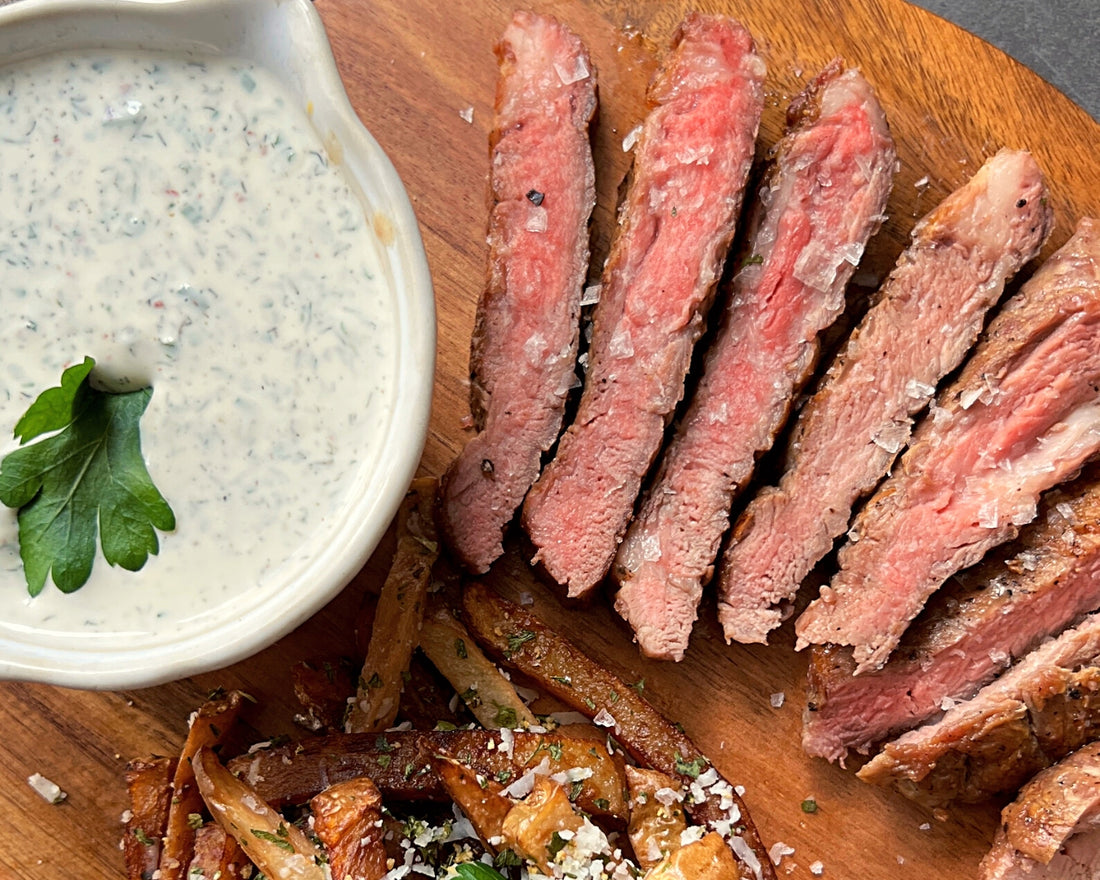 If you've never made homemade ranch dressing, now is your moment. Thicker, creamier, and more flavorful than store bought versions, you'll never go back to the bottled stuff. And afterall, this ultra-tender cut of Ibérico Pluma deserves your best. 
Serves: 3
Time: 1h 
Ibérico Pluma with Ranch Fries
Ingredients
1 Campo Grande Pluma

1 cup mayonnaise 

½ cup sour cream 

2 cucharada sopa lemon juice

2 Tablespoons chives, chopped 

½ Tablespoon dried dill

½ Tablespoon dried garlic 

3 large potatoes, cut into fries  

½ Tablespoon fresh parsley 

1 Tablespoon grated parmesan

1 Tablespoon dried parsley 

Oil for frying 

Salt

Black pepper 
Ibérico Pluma with Ranch Fries
Preparation  
In a medium-sized bowl, combine the mayonnaise, sour cream, and lemon juice. Stir in the chives, dill, garlic, fresh parsley, and taste for salt. The ranch dressing will last about 1 week in the fridge. 

Fry the potatoes until crunchy on the outside and soft in the middle. Remove from the fryer and toss in a large bowl with parmesan and dried parsley. Set aside. 

Season Pluma with salt and pepper. Remove a small piece of fat from the Pluma in a skillet along with the fat. Cook for 2.5 minutes on each side until a thermometer inserted into the meat reaches 145ºF. If you don't have a meat thermometer, cook 1.5 minutes for every centimeter of thickness and you'll get great results. 

Remove the meat from heat, let rest, and slice. 

To plate, cover a large serving dish with the fries, drizzle with ranch dressing, and top with the Pluma.

¡Buen provecho!