Ibérico Presa with Creamy Mushroom Sauce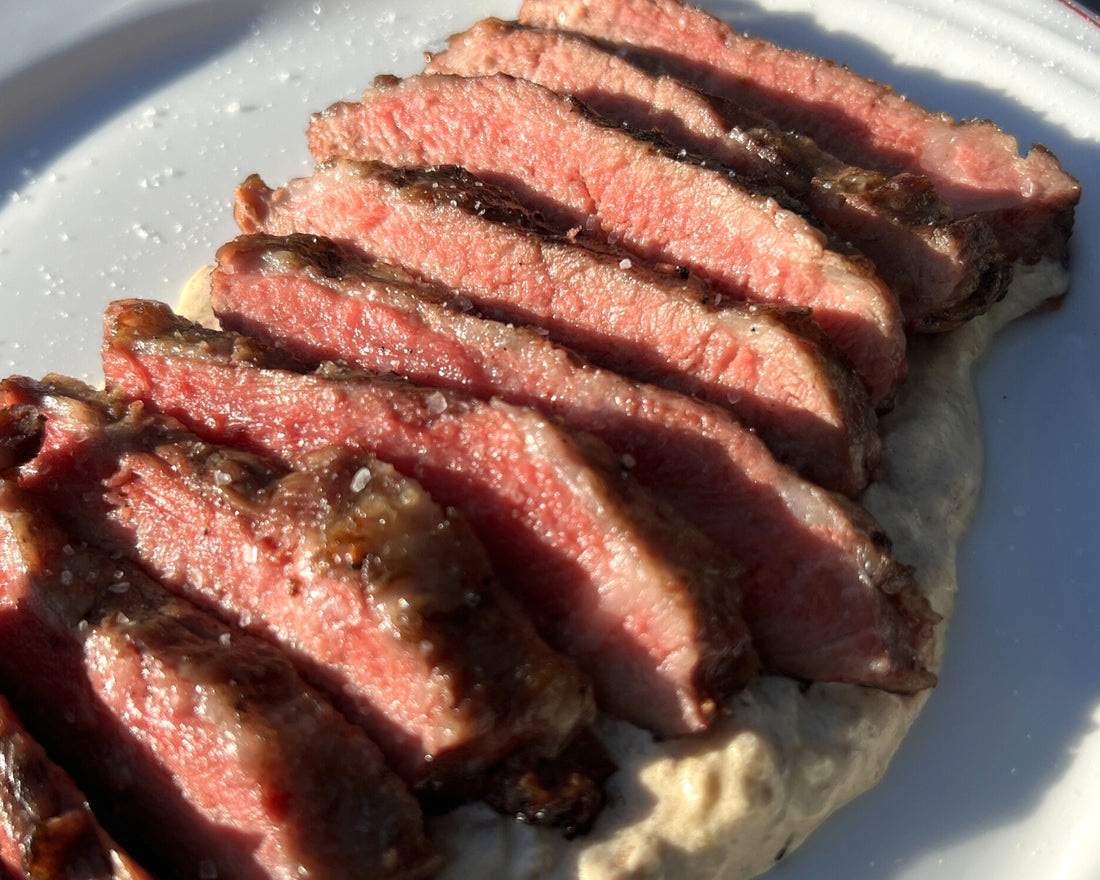 Butterfly Presa and sear it with speed if you're crunched for time, or leave the meat whole and slow cook over medium heat for 10 minutes on each until it reaches those perfect medium-rare temps. 
Serves: 3
Time: 20 min.
Ingredients:
1 21-28 oz. Campo Grande Presa, butterflied 

1 Tablespoons butter

3 shallots, minced 

50g (2 oz.) mushrooms, chopped  

1 cup heavy cream 

1 Tablespoon dijon mustard

1 Tablespoon Worcestershire sauce

3 Tablespoons brandy

Salt

Black pepper 
Preparation:
Season Presa with salt and pepper. 

Melt butter in a sauté pan over medium-high heat. Add shallots and mushrooms and cook until soft and browned. 

Add brandy to the pan and flambé. 

Add cream, mustard, and Worcestershire sauce to the mushrooms and let cook for a few minutes, stirring to combine. 

Heat a separate pan over high heat and cook Presa for 3 minutes on each side. Remove from the pan and let rest for a few minutes. 

Slice the Presa and serve over the creamy mushroom sauce.

¡Buen provecho!