Jowl Secreto with Smashed Potatoes & Cranberry Salad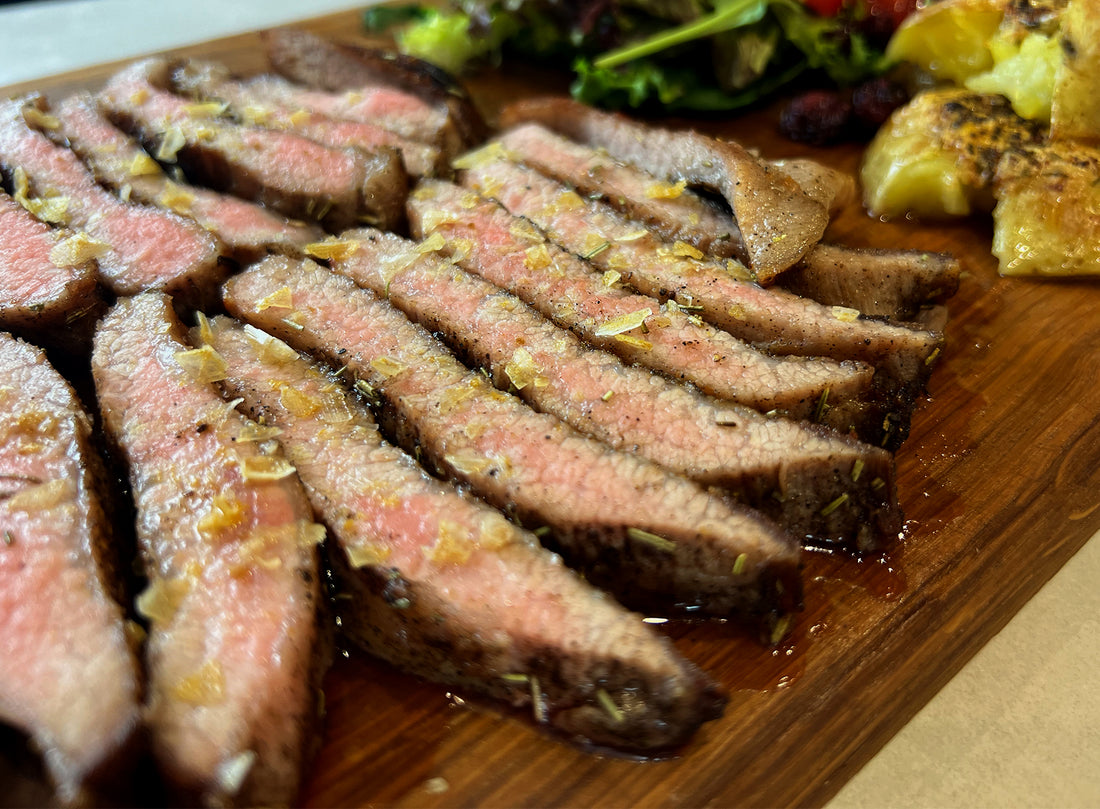 A quick two-minute sear on each side is all Ibérico Jowl Secreto needs to show its true colors. The side of broiled parmesan potatoes smashed to crisped perfection and a fresh salad is just a bonus. 
Serves: 2 
Ingredients
1 Campo Grande Jowl Secreto

6-8 fingerling or petite potatoes 

5 oz. finely grated parmesan 

1 Tablespoon garlic powder 

1 Tablespoon dried parsley 

½ cup extra-virgin olive oil, plus more for salad dressing  

1 small bag salad greens 

½ red onion, thinly sliced  

1 handful cherry tomatoes 

½ cup dried cranberries 

Salt

Black pepper 

Flaky sea salt 

Balsamic vinegar 
Preparation  
Preheat the oven to broil. 

Boil the potatoes until soft and tender. 

While the potatoes are boiling, mix parmesan, garlic powder, parsley, olive oil, salt, and pepper in a small bowl until you have a thick homogeneous paste.

Once the potatoes are cooked and cool enough to handle, place them on a baking sheet. Using the bottom of a glass cup, smash each potato and place a dollop of the parmesan paste on top. 

Broil for a few minutes in the oven until the paste is melted and browned, being careful not to burn. 

Season the Jowl Secreto with salt and pepper. Heat a medium skillet or griddle over high heat and cook for 2 minutes on each side, being careful not to overcook. 

Remove from heat and let the meat rest for a few minutes. 

Meanwhile, mix salad greens, onion, tomatoes, and dried cranberries together in a bowl and drizzle with olive oil and balsamic to taste. 

Slice meat, season with a pinch of flaky sea salt, and serve with salad and parmesan potatoes.

¡Buen provecho!