Leftover Coppa Quesadillas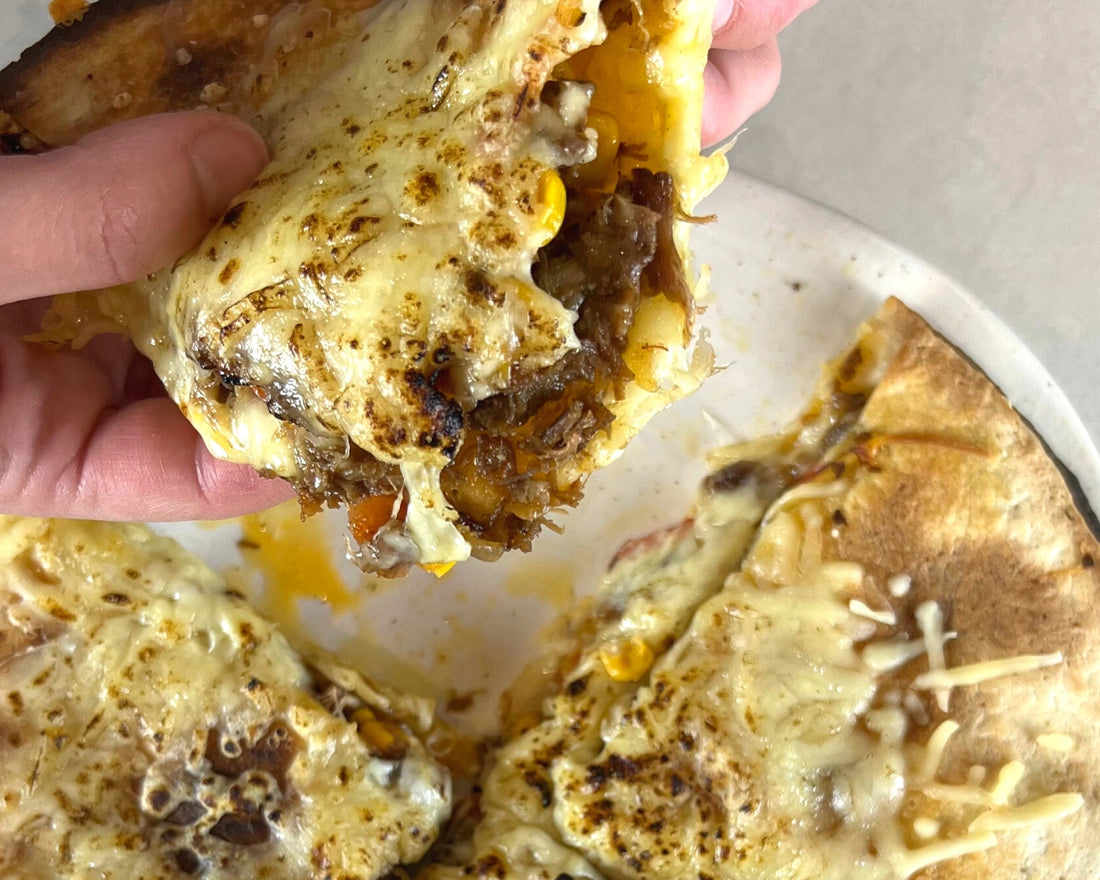 Leftover Coppa makes killer quesadillas. Make these in the oven for that extra layer of melty browned cheese. 
Serves: 3
Ingredients:
½ Campo Grande leftover Coppa

½  onion, diced 

½ red bell pepper, diced 

½  cup canned corn 

250g (9 oz.) grated cheddar, mozzarella, or pepper jack cheese 

1 Tablespoon paprika 

1 Tablespoon garlic powder 

1 pinch cumin 

6 flour tortillas 

Extra-virgin olive oil 

Salt 
Preparation:
Satuée onion and pepper in a medium pan with olive oil until soft. 

Cut Coppa into small pieces and add to the pan, then add paprika, garlic powder, cumin, and corn and cook for a few more minutes. 

Sprinkle grated cheese over 3 tortillas, reserving some of the cheese. Top with Coppa mixture and cover with another tortilla. 

Place quesadillas on a baking sheet and place in a 350ºF oven. Bake for a few minutes until tortillas are warmed and cheese begins to melt. 

Sprinkle top of tortillas with remaining cheese and return to the oven on broil until cheese is melted and browned.

¡Buen provecho!