Loin Roast Tonkatsu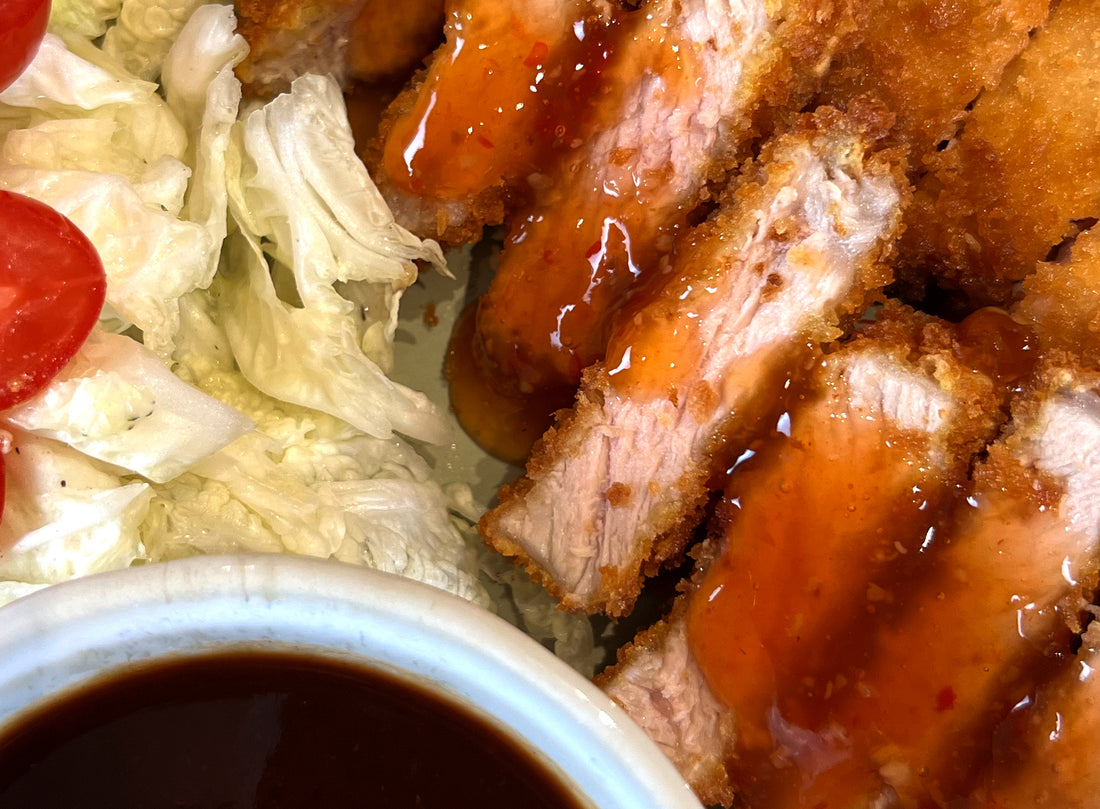 The famous Japanese breaded pork goes Ibérico with marbled Spanish loin roast. Serve it up with crunchy napa cabbage and a Chinese-style sweet and sour sauce. 
Serves: 3
Ingredients
1 17-24 oz. Campo Grande Loin Roast

3 Tablespoons ketchup

3 Tablespoons worcestershire sauce 

1 Tablespoon soy sauce

2 Tablespoons brown sugar

1 napa cabbage

200g (7 oz.) flour

2 eggs, whisked 

200gr (7 oz.) panko breadcrumbs 

Salt

Black pepper 

Vegetable oil for frying 
Preparation  
Mix ketchup, worcestershire, soy sauce, and brown sugar in a small bowl and set aside. 

Cut napa cabbage in half lengthwise and finely julienne into thin ribbons. Place in a bowl with cold water and sprinkle with salt to keep fresh.

Cut Loin Roast into 1/2-inch filets and season with salt and pepper. 

Place flour, egg, and panko in 3 separate bowls. 

Dip each filet first in flour, then egg, and finally the panko, patting the breadcrumbs into the filet to help them stick. Repeat with each remaining filet. 

Heat oil in a cast iron skillet over high heat and cook filets for a few minutes until golden brown on both sides. 

Remove from oil with a slotted spoon or spatula, letting as much oil drip off as possible, and place on a paper towel to soak up any remaining oil. Repeat with remaining filets. 

Cut filets into bite-size pieces and brush with sauce. 

Drain cabbage and serve with the fried Loin Roast filets and more sauce. ¡Buen provecho!