Lomo Alto and Potatoes with Alioli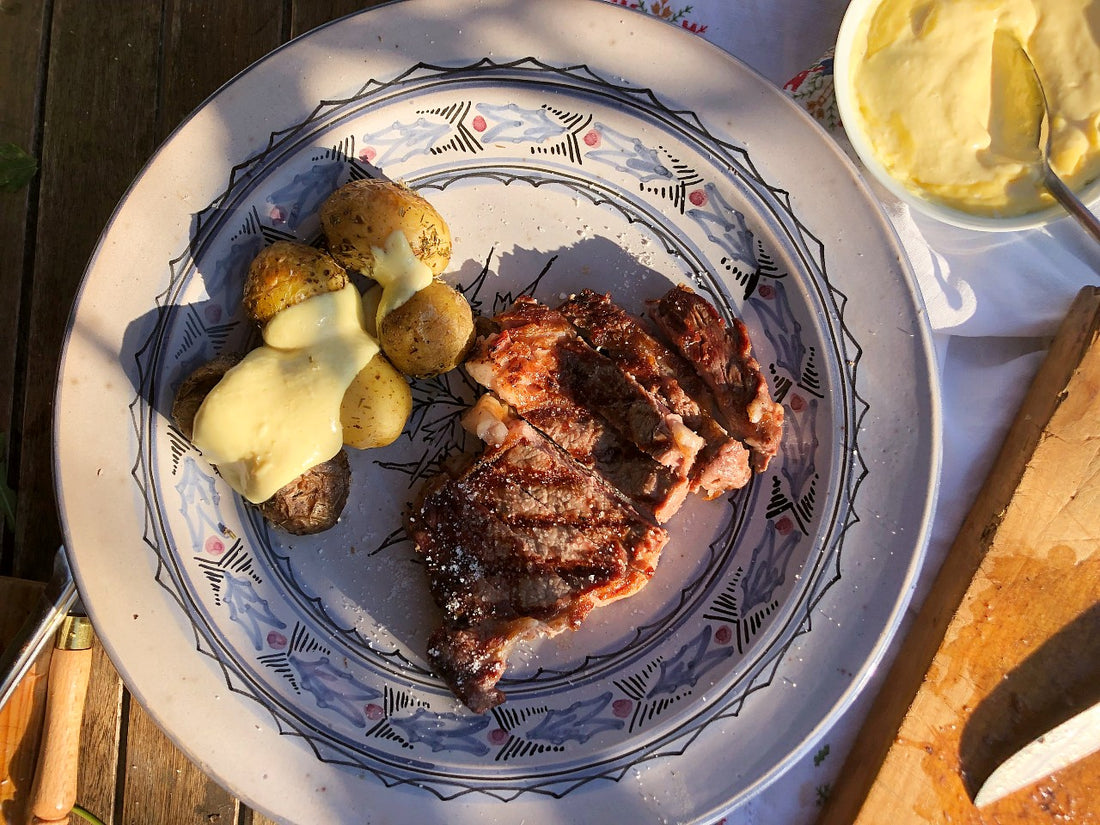 The lomo alto steak is very nice, juicy, flavorful and tender because it comes from a part of the cow where the muscle does very little work. It usually comes with the bone removed as well as any fat around the edges. It is ideal for broiling, sautéeing, pan-frying or grilling as the recipe you are about to taste below!
Ingredients
1 ribeye steak per person
2 garlic cloves
1 egg
200ml of olive oil
4-5 small roast potatoes per person
Provencal herbs
Aluminum foil
Salt to taste
Instructions
Place on the grill for a couple of minutes on each side (the time will depend on how you want your meat cooked)
Wrap the potatoes in aluminum foil with a splash of oil, herbs and salt to taste.
Place them on the grill. Turn around occasionally to prevent them from burning.
When the potatoes are soft, remove from the grill.
In the blender container add 200ml of oil, 2 garlic cloves, one egg and salt to taste
Mix very slowly after the olive oil has practically disappeared to finish emulsifying the alioli. You can also add the olive oil very slowly while mixing to prevent the mixture from breaking.