Lubina Stew with Potatoes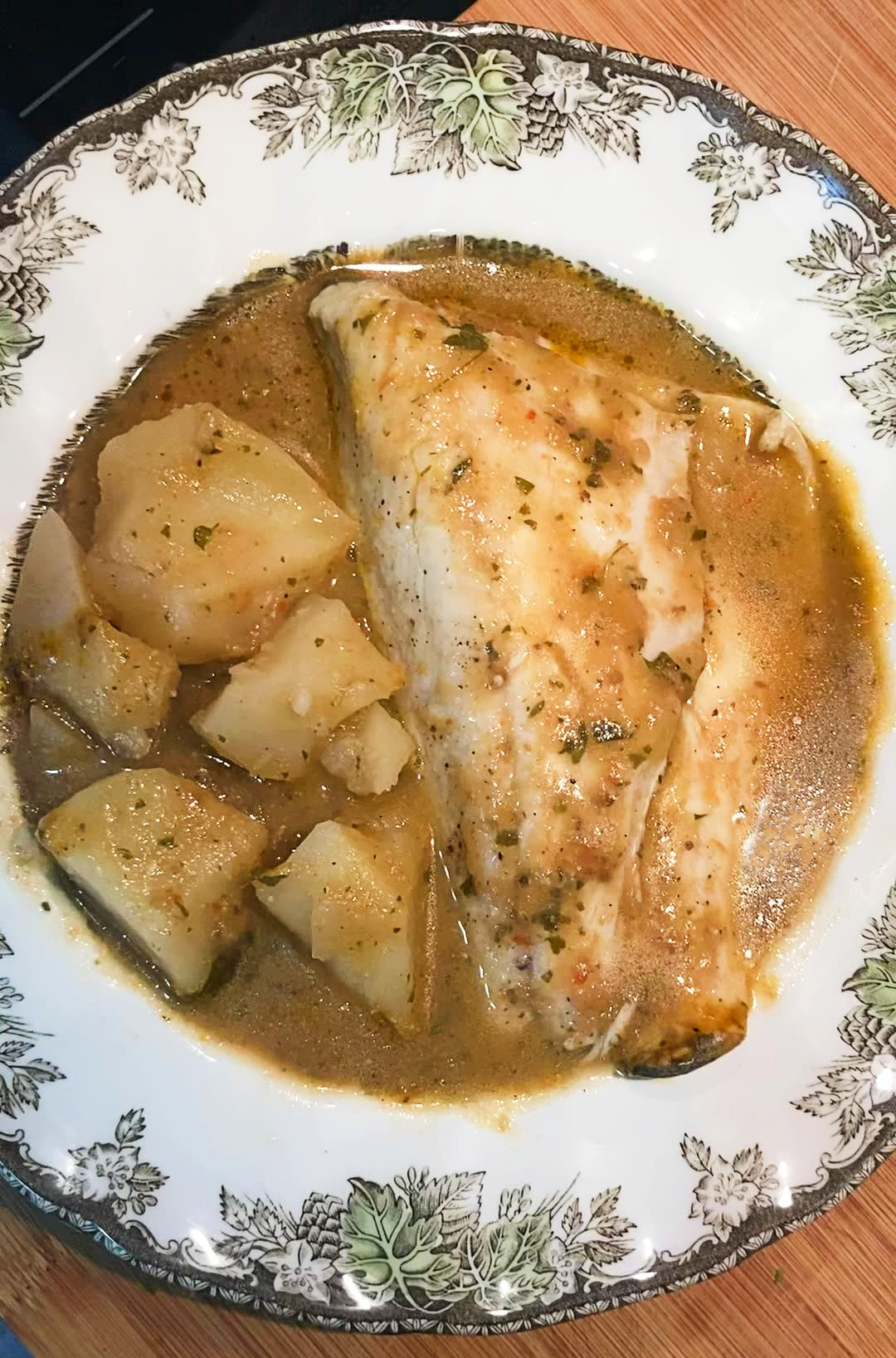 This popular European white fish is low in calories and rich in minerals. So the Lubina stew is not only tasty, but also very healthy. This easy recipe will have everyone at the table amazed by its spectacular flavor. 
Serves 4
Preparation time: 15 min
Cooking time: 40 min

Ingredients
4 Lubina filets
1/2 onion
2 tomatoes
1/2 red bell pepper
1/2 green bell pepper
30ml brandy (rum or cognac can be used as well)
Salt
4 large potatoes
3 slices of bread
2 garlic cloves
1 bunch dill/parsley
30g walnuts or any nuts
2 liters fish broth
Instructions
Add the nuts, bread and garlic cloves to a casserole with a splash of olive oil. Wait until everything is fried and then turn off and put aside.
Chop the onion and peppers into very small pieces. Pour a little more olive oil into the casserole and add them with a pinch of salt. When they are well poached add the brandy, leave for a few minutes and add the previously grated tomatoes with a pinch of salt. Leave until everything is well mixed.
Crush everything together with the parsley in the same casserole
Cut the potatoes without reaching the end with the knife. Mix the potatoes and the sauce in the same casserole. Turn on the heat at medium temperature, stir well for a few minutes so that the sauce is well mixed with the potatoes.
After a minute pour the fish broth until it covers the potatoes well and boil for about 20-25 minutes (watch out so they don't fall apart)
Once the potatoes are ready, reduce the heat to a minimum, add the pieces of Lubina (previously salted) and leave for about 5 minutes.