Monkfish Wontons with Bechamel Sauce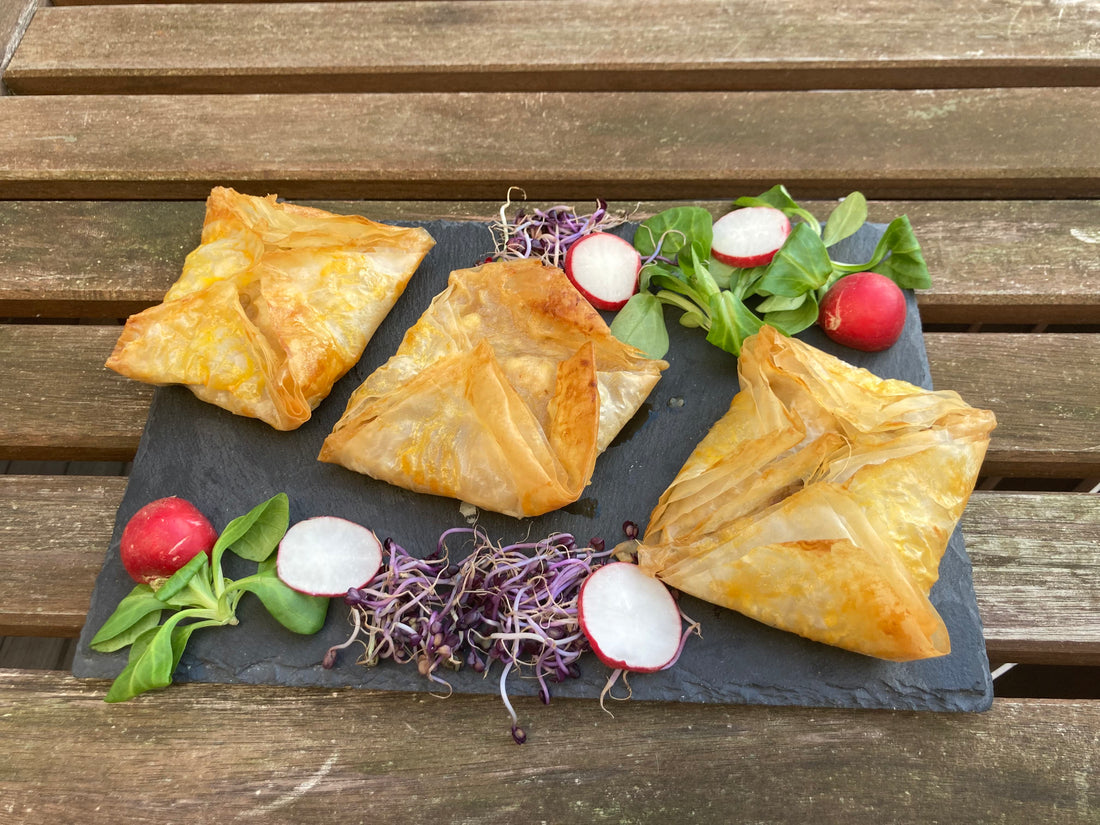 This is a perfect appetizer for dinner with friends. We added a twist to this popular Asian dish. The wontons, which are normally fried, were made with filo pastry and baked. This will make them crunchy with a very creamy interior thanks to the mixture of bechamel with monkfish. Enjoy it!
Serves 4 people
Ingredients
1 large monkfish
500ml fish broth
30 gr flour
25 gr Butter
Filo pastry
Onion
Raisins
Instructions
Cut the monkfish tail into small cubes and the onion as small as possible.
In a frying pan with a little oil, sauté the onion over medium heat. Halfway through cooking add the raisins. Once the onion is completely poached, add the monkfish and let it cook for a couple of minutes then set aside.
To make the bechamel sauce, add the butter to a saucepan. When it is liquid, sauté the flour for a few minutes and then add the broth. Do not stop stirring so that it does not stick.
When it reaches the desired texture, add to the pan along with the monkfish, onion and raisins and leave cooking for a few minutes. Let it cool until it reaches a texture you can work with.
Cut the squares of filo pastry to the size that you prefer. You can add reinforcements in the middle with some remnants of the pastry to give it additional texture. Paint the edges with egg or butter, add a spoonful of the bechamel mixture in the center and close by joining the ends.
Bake at 185 degrees for 25 minutes or until golden brown.
Serve and enjoy!