Ibérico Shoulder Ham "Paleta" & Mushroom Pintxos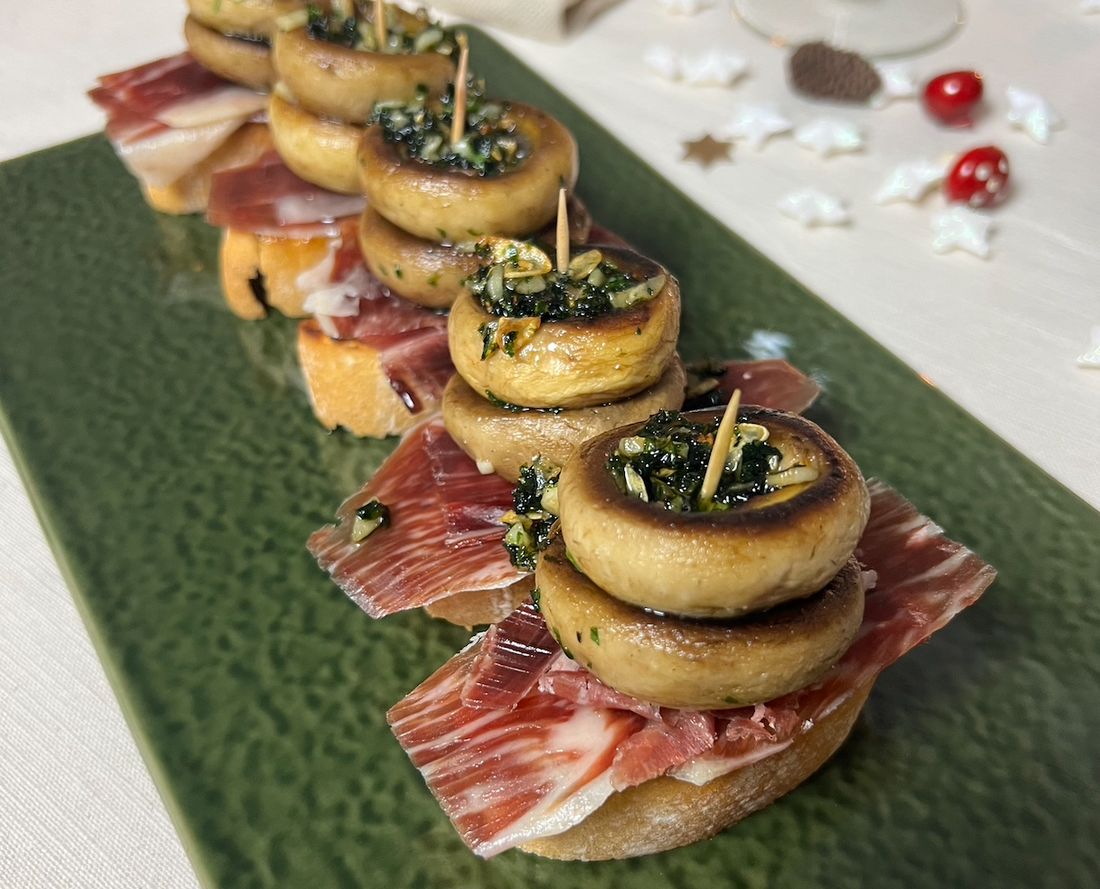 Pintxos are classic tapas bites eaten in the northern parts of Spain, and are usually served over a small slice of bread and piled high with all sorts of local ingredients. These simple pintxos are topped with thin slices of Ibérico Paleta and garlicky mushrooms. 
Serves: 4
Ham and Mushroom Pintxo Ingredients
16 slices Campo Grande Paleta 

4 Tablespoon extra-virgin olive oil 

16 medium size mushrooms, cleaned and stems removed 

3 cloves garlic, finely chopped

1 handful fresh parsley, chopped 

8 baguette slices 

Salt

Toothpicks or short serving skewers
Ham and Mushroom Pintxo Preparation   
Heat olive oil in a large skillet over medium heat. 

Cook mushrooms for 7 minutes on each side until golden brown.

Push mushrooms to one side of the pan, along with half of the oil. On the other side of the pan with the remaining oil, cook the garlic and parsley until garlic is a light golden color. 

Remove ingredients from the pan and toast baguette slices in the pan until golden brown and crunchy. 

To build the pinxtos, start with a baguette slice as your base. Place 2 pieces of Paleta on top and then add 2 mushrooms. Use a toothpick to push through the top of the mushrooms down to the bread to hold it all together. 

Spoon the garlic and parsley mixture over the top and finish with a drizzle of olive oil. ¡Buen provecho!