Pluma Ibérica with Grilled Butternut Squash Fondue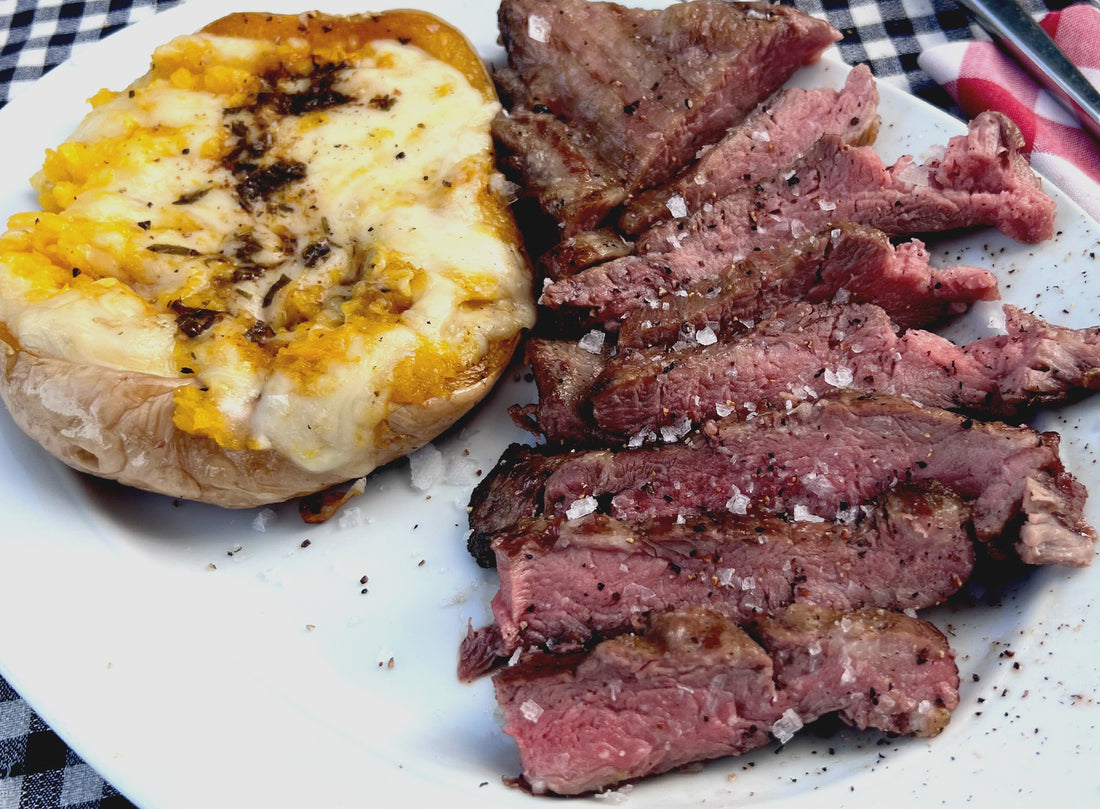 You've never had fondue until you've dipped pluma ibérica (directly over the coals of your backyard grill) into a gruyere and sweet butternut squash mess of deliciousness. 
Serves: 2
Ingredients
1 18-25 oz. Campo Grande Pluma 

½ butternut squash 

7 oz. gruyere cheese 

Flaky salt 

Freshly ground black pepper 

Extra-virgin olive oil 

Chimichurri (optional) 
Preparation   
Rub olive oil over the butternut squash, season with salt and pepper, and wrap in foil. Place on the grill, skin side down. 

Once the squash is soft, scoop out the flesh just enough to mix with cheese, leaving the squash on the grill.

While the cheese is melting, season pluma with salt and pepper on both sides and cook on the grill on high heat for 2.5 minutes on each side. Remove from the grill and let rest for 5 minutes. 

Drizzle chimichurri over the squash if using. 

Slice the pluma in bite size pieces and dip into the squash, leaving squash over indirect heat so the cheese stays melted like fondue.

¡Buen provecho!