Presa Ibérica with Mountain Rice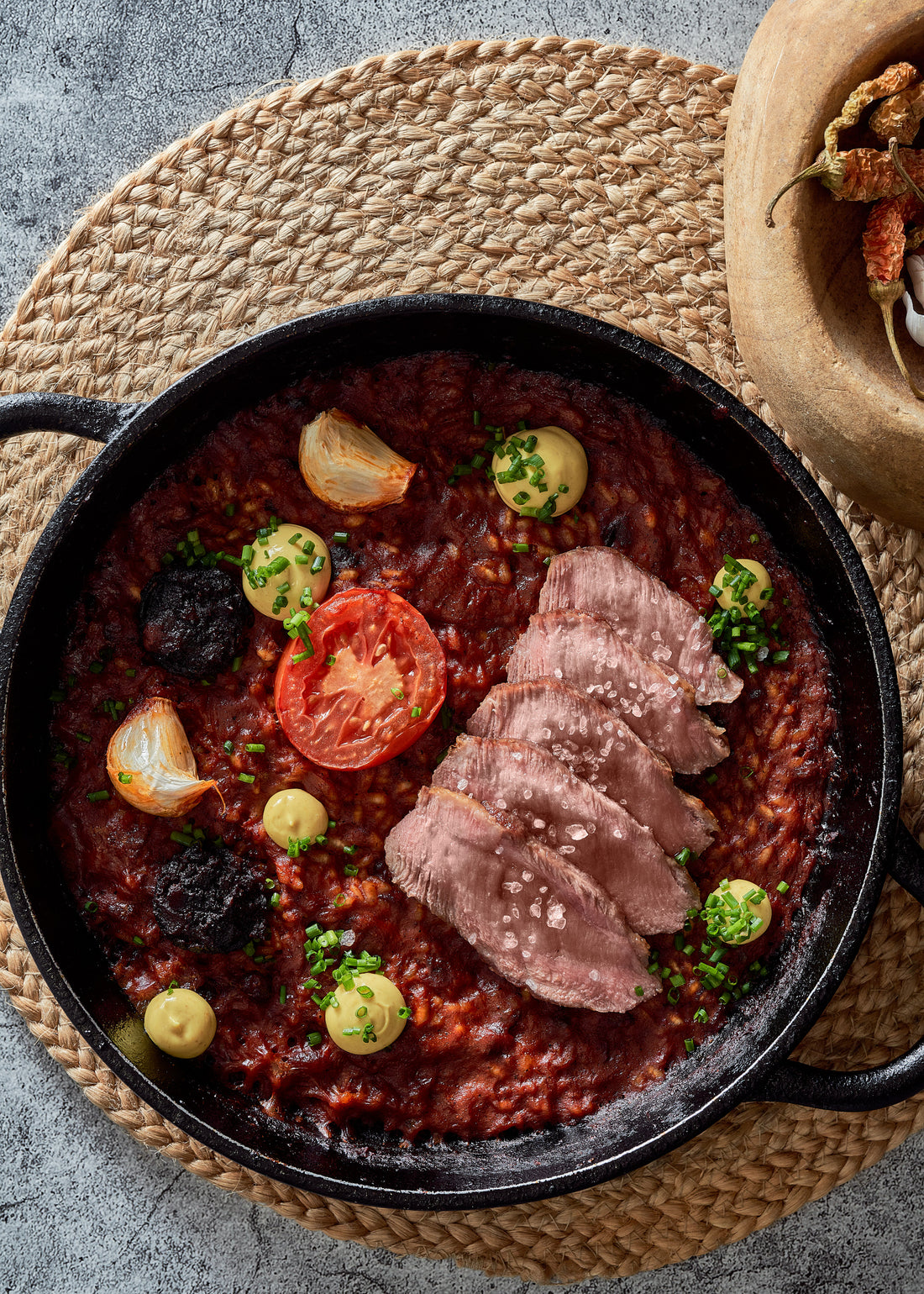 This quick recipe will delight you with the very particular Ibérico pork flavor. Place your Presa Ibérica slices on top of the rice and garnish with curry mayo and chopped chives for a unique flavor and a delicate plating that can be served at any dinner party. 
Ingredients
200gr Presa Ibérica
160gr Bomba rice
20gr Tomato paste
10gr Chorizo ​​pepper pulp
500gr Pork bone broth
1 salty blood sausage
1 tomato
3 garlic cloves
100gr Mayonnaise
3 gr Yellow curry powder
10gr English mustard
1 Chive
Instructions
Make a sauce with the chorizo pepper pulp and the tomato paste, fry the rice and add the pork bone broth. Let it cook for 6 minutes
Cut 4 slices of black pudding, another 4 of tomato, 2 garlic cloves and place them on top of the rice. Put it in the oven for 6 minutes at 180° C
Crush the mayonnaise, curry powder and english mustard to make the curry mayonnaise
Cook the Presa Ibérica in a pan and once the rice is removed from the oven, put it on top.