Presa Montaditos with Goat Cheese & Honey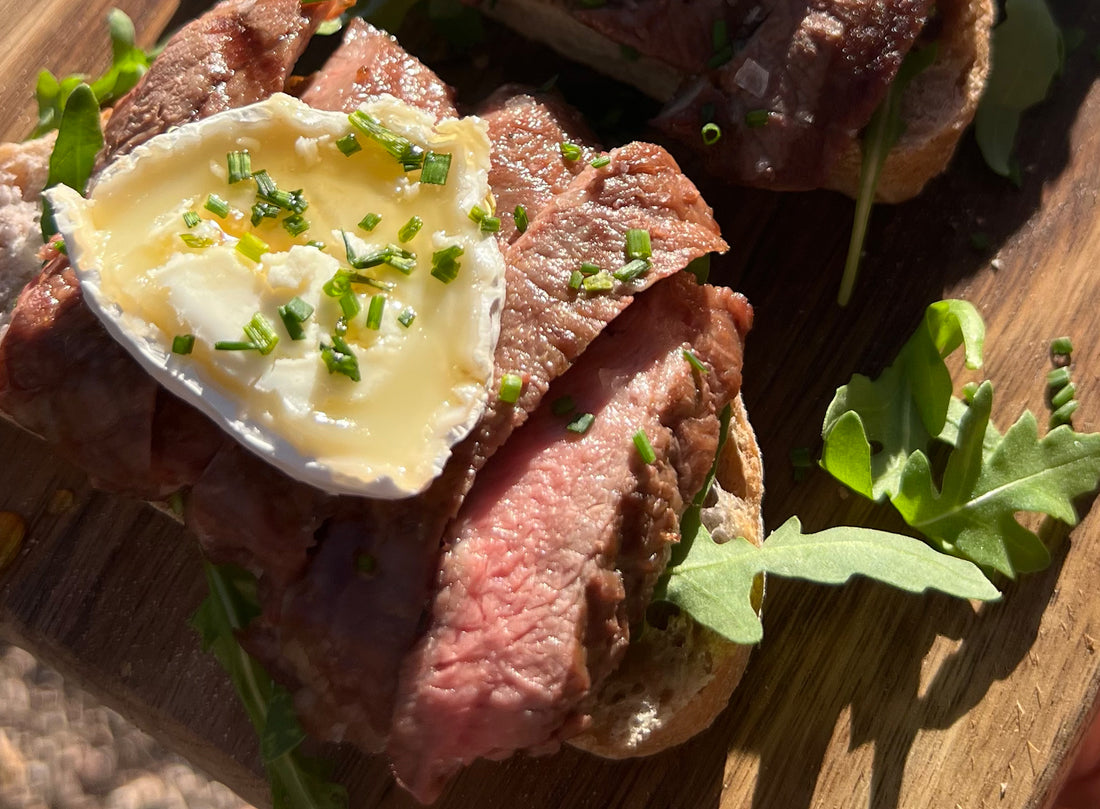 In Spain, montaditos are small sandwiches traditionally filled with local specialities and served at the best tapas bars in town. This one features the classic combo of goat cheese and honey, made all the better by grilled Ibérico presa.
Serves: 4
Ingredients
1 21-28 oz. Campo Grande Presa 

Salt

Black pepper

8 small slices walnut raisin bread

6 oz. goat cheese

1 handful arugula

4 Tablespoons honey

1 bunch chives, minced 
Preparation  
Slice the presa into ½-inch filets and season with salt and pepper. 

Fire up the grill on high (or cook in a screaming hot cast iron skillet) and cook the filets for 2 minutes on each side. Remove from heat and let rest for 3 minutes. Cut into thin slices. 

To build your four montaditos, distribute goat cheese, arugula, and presa evenly onto four slices of bread. Drizzle with honey and garnish with chives.

¡Buen provecho!