Presa Nigiri with Black Truffle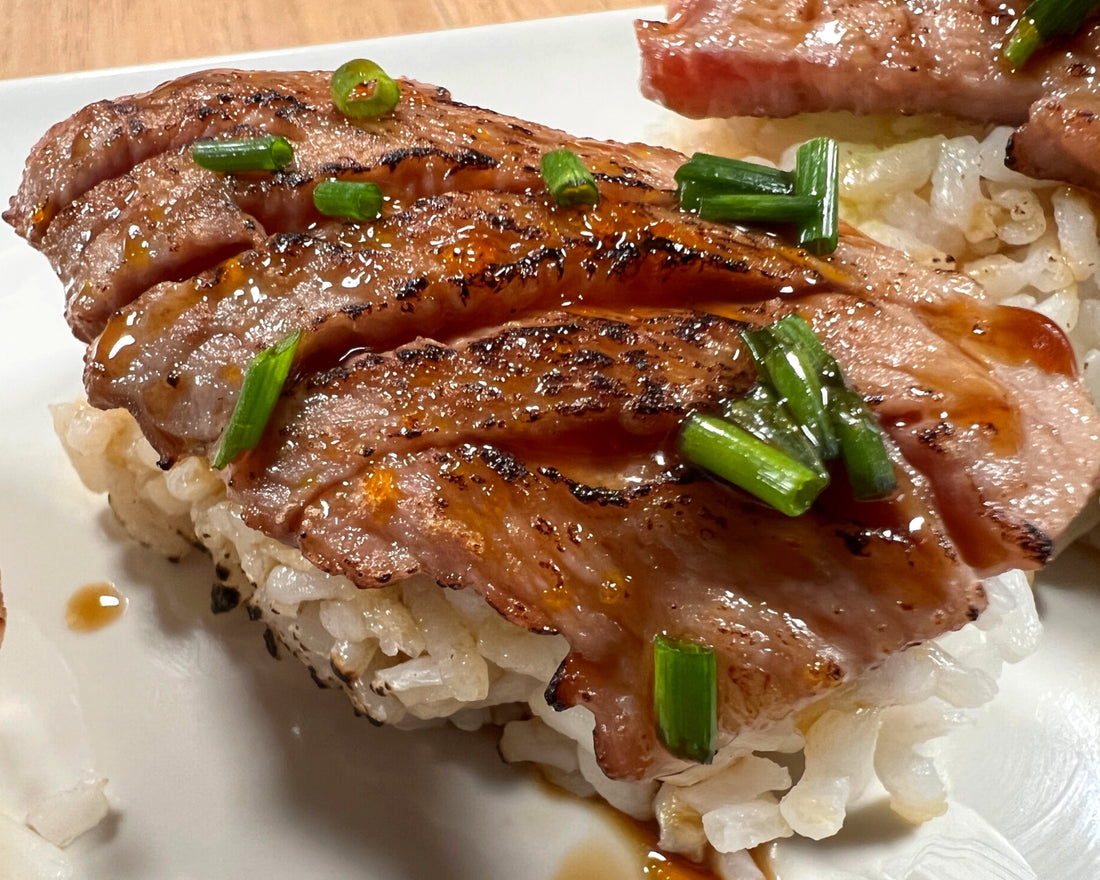 Nigiri is a style of sushi usually consisting of a small block of rice dabbed with wasabi and draped with a thin slice of fish or meat. Sushi showcases the quality of the protein maybe more than any other dish, making it the ideal canvas for barely-seared Ibérico Presa. And a decadent shaving of fresh black truffle is a luxurious way to bring out the natural umami of Ibérico. 
Serves: 6 (6 pieces) 
Time: 30min  
Ingredients:
6 oz. Campo Grande Presa

4 oz. cooked sushi rice, shaped into 6 small blocks 

5 Tablespoons sweet soy sauce 

1 dollop of wasabi, about the size of an almond

2-3 oz. fresh black truffle 

Salt 

Black pepper 
Preparation:
Carefully trim the Presa, cutting off any excess muscle. Cut into six small pieces. The goal here is to limit the amount of tendons and and those strands of hard-to-chew connective tissues. Cut diagonally along the lines of the tissue. You also want to cut the Presa in such a way that it forms a nice concave shape that can easily wrap around the blocks of rice.

Season the Presa with salt and pepper sear for 30 seconds on each side. The meat should still be rare in the middle. 

To build the nigiri, dab each block of rice with wasabi and wrap the Presa around the block. Brush with the sweet soy sauce and shave black truffle over the top of each bite.

¡Buen provecho!