Pressure Cooker Loin Roast a la Cerveza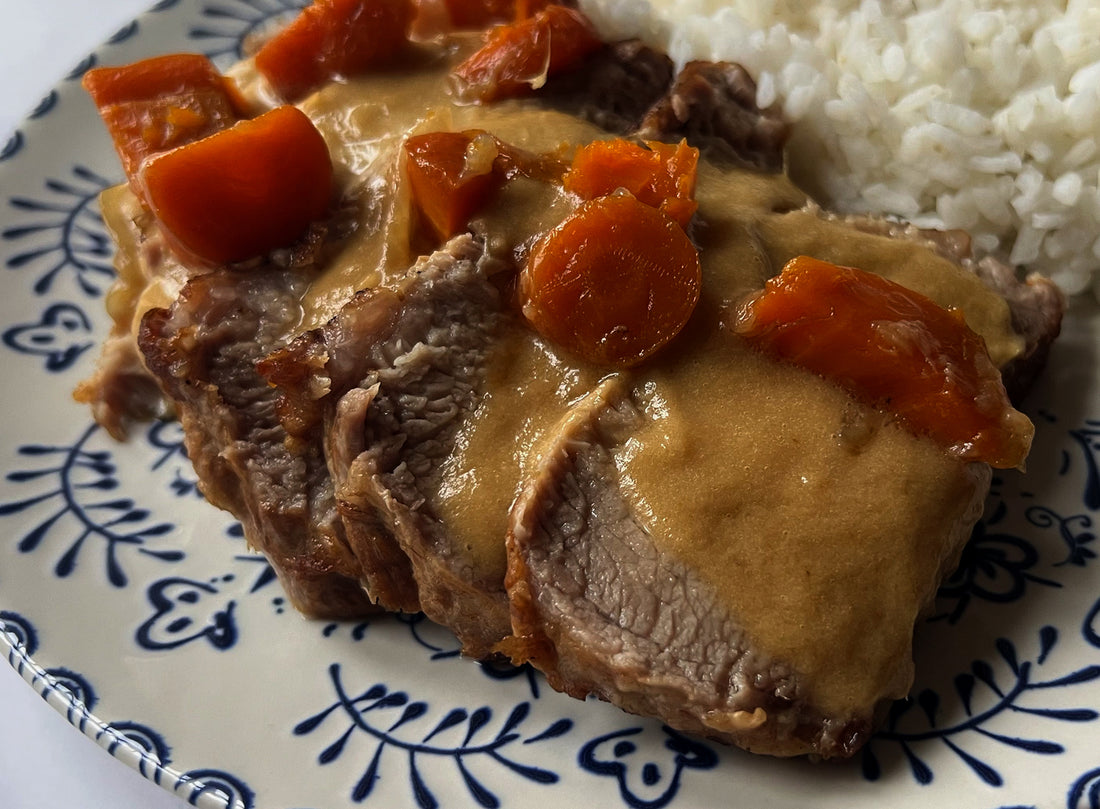 Pressure cookers are an ideal path to getting the most spoon-tender meats at lightning speed. These simple cooking devices are used all over Spain, especially for stews and roasts. If you don't have a pressure cooker, use your InstaPot and follow the instructions for meat.
Serves: 2 
Ingredients
1 17-24 oz. Campo Grande Loin Roast

Salt

Black pepper 

Extra-virgin olive oil 

2 onions, cut into sixths  

2 carrots, peeled and loosely chopped 

4 cloves garlic, peeled 

1 can beer 

2 bay leaves 

1 beef bouillon cube 

1 Tablespoon thyme leaves 

Rice for 2
Preparation   
Season Loin Roast with salt and pepper on both sides. 

In a large pressure cooker, heat a splash of olive oil on high heat and sear meat on all sides. Set aside. 

In the same pressure cooker, add onion, carrot, and garlic with the remaining oil from the pan and let cook for about 10 minutes on medium heat. 

Add the beer, bay leaf, bouillon cube, and thyme.  

Close and seal the pressure cooker. Once the knob rises and the pressure rises, start a timer for 15 minutes and let cook.

Remove from heat and open carefully according to your pressure cooker's instruction manual. Flip the Loin Roast and close again, repeating the process for another 15 minutes.

While the meat is cooking, cook enough white rice for 2 people. 

Remove the meat, carrots, and bay leaf from the pot and blend the remaining ingredients with an immersion blender. Taste for salt. 

After the Loin Roast has rested a few minutes, cut into ½-inch filets and serve over rice. Spoon sauce over the meat and serve with carrots on the side. ¡Buen provecho!