Roast Pork Coppa with Cognac Lime Marinade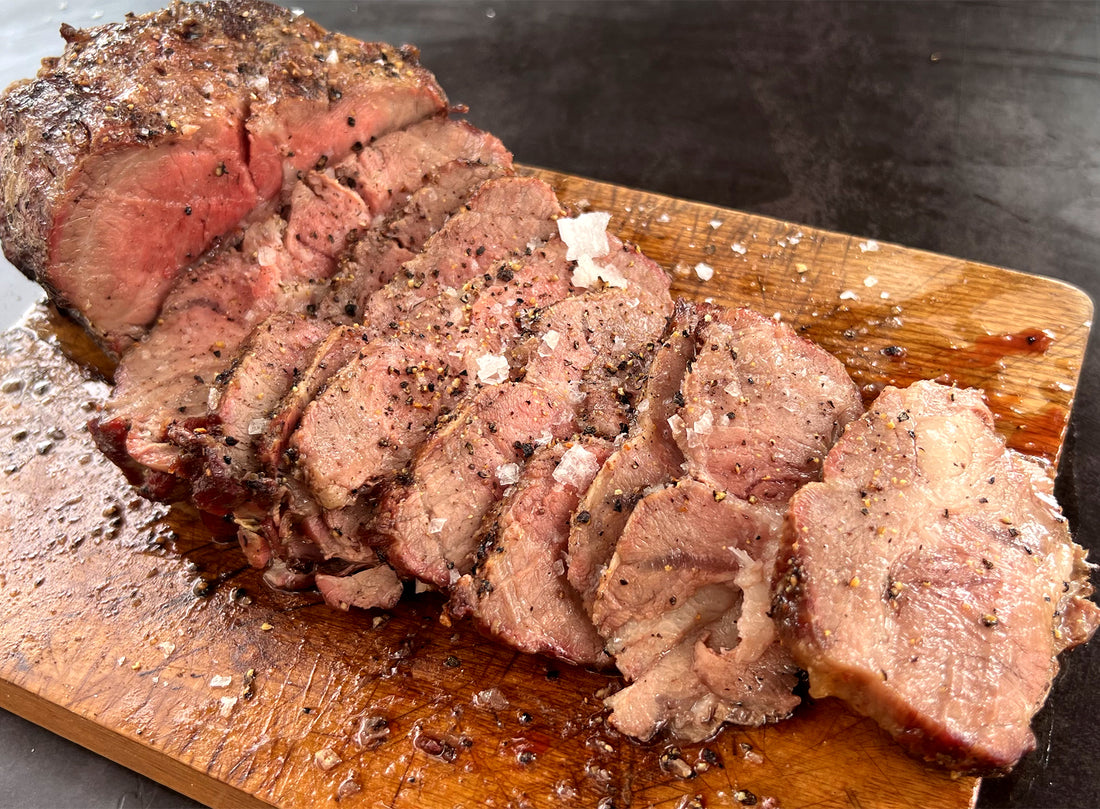 Though this recipe calls for oven-roasting, you can also try it out on the grill. Eat the extra-tender roasted coppa on its own, or make next-level sandwiches and burgers with your toppings of choice. 
Serves: 3
Difficulty: Easy
Course: Main
Time: 1h
Roast Pork Coppa with Cognac Lime Marinade 
Ingredients
1 31-42 oz. Campo Grande Coppa
Salt
Black pepper 
½ cup cognac
Juice from 1 lemon, plus more for garnish 
½ cup water 
Roast Pork Coppa with Cognac Lime Marinade 
Preparation   
Remove any excess fat from the coppa. Season with salt and pepper. 
Sear the meat over high heat in the grill until nicely browned. 
Once seared, place the coppa in the oven in the skillet and cook the meat at 300ºF. the temperature times are 1h x 2.2 pounds of meat. 
While the meat cooks, mix the Cognac, lemon juice, water, and salt to taste together in a small bowl. Brush the meat as it cooks using a pastry brush. 
Once the meat has reached the desired temperature 145ºF, remove from heat and let it rest for 20-30 minutes wraped in foil to lock in the juices. 
To serve, slice the coppa into thin slices and serve with salt, pepper, and a squeeze of lemon.
The perfect sides are mash,fries,baked potatoes, some vegetables you like it or even a salad ¡Buen provecho!