Skirt Steak & Jamón Sushi Rolls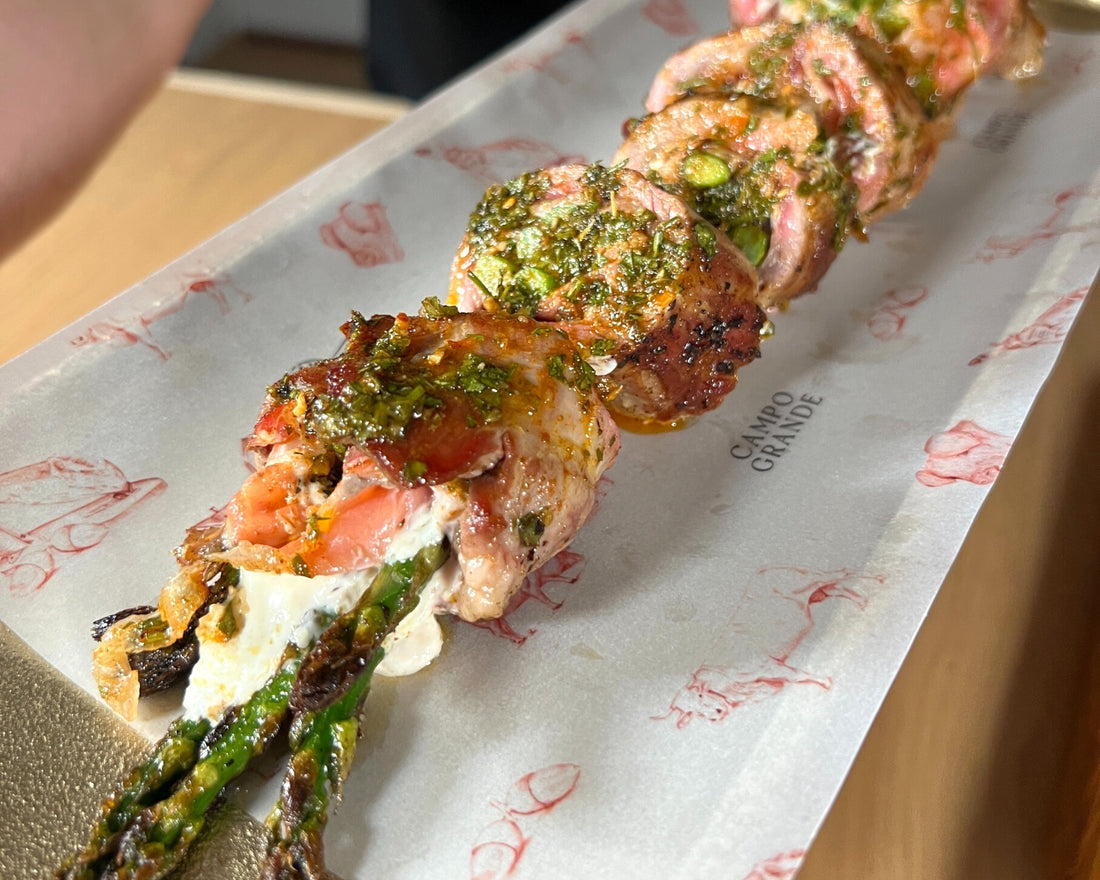 This rice-free sushi is all about Ibérico, with seared pork Skirt Steak and luscious layers of Jamón Ibérico. We like to brush them with an herby chimichurri sauce as they cook, but it's really just a bonus. Serve these as a main dish for two or even as appetizers for a small crew. 
Serves: 2
Time: 20 min
Skirt Steak & Jamón Sushi Rolls 
Ingredients
1 14-21 oz. Campo Grande Skirt Steak

20g (1 oz.) Campo Grande Jamón Ibérico

2 Tablespoons cream cheese

8 asparagus stalks 

2 Tablespoons

chimichurri

(optional)

Salt

Black pepper 
Preparation
Clean and trim the Skirt Steak and season with salt and pepper. 

Satué the asparagus for a few minutes and remove from the pan. 

Lay out the Skirt steak and spread cream cheese over the surface. Layer on the Jamón Ibérico and the asparagus and roll up like a sushi roll. Secure the roll with butcher twine or toothpicks. 

Heat a cast iron pan or griddle over medium-high heat and cook the roll for two minutes on each side, creating 4 different sides to the circular form and making sure to get each side nice and browned. 

While the rolls cook, brush with chimichurri sauce if using. 

Remove from heat and let sit for a few minutes. Remove the twine or toothpicks and slice into sushi roll-like pieces.

¡Buen provecho!