Spicy 3-Cheese Coppa Montaditos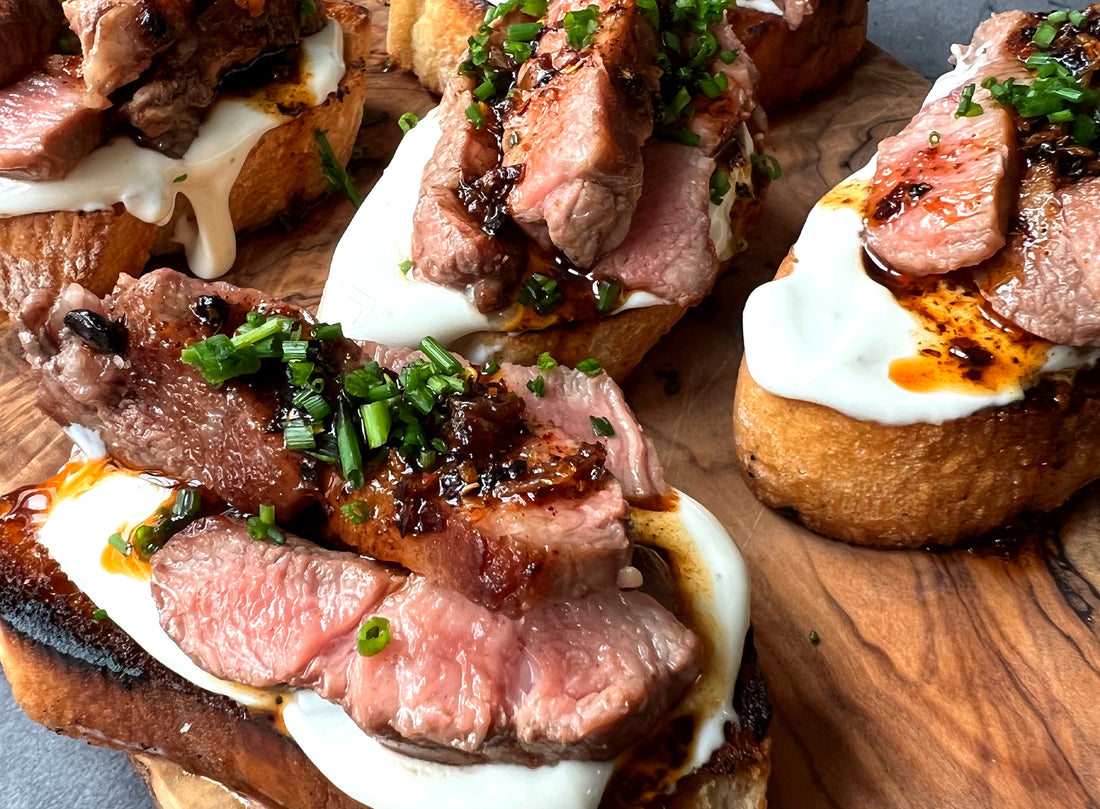 Make these fiery Coppa montaditos (small tapas-style sandwiches) with liquid smoke to get that just-barbecued flavor without a grill.  
Serves: 8-10
Ingredients
1 31-42 oz. Campo Grande Coppa

250g (9 oz.) cream cheese 

3 Tablespoons crumbled blue cheese

3 Tablespoons smoked gouda cheese, grated 

2-4 drops liquid smoke, like Stubb's (see individual brand recommendations) 

2-3 baguettes 

Salt 

Black pepper 

Fly by Jing Sichuan Chili Crisp

1 bunch chives, finely chopped 
Preparation   
Mix cream cheese, blue cheese, and gouda in a small bowl and set aside. 

Slice Coppa into ½-inch thick filets and season with salt and pepper. 

Heat griddle or skillet over high heat and cook filets with liquid smoke, 2 minutes on each side. Remove from heat. 

While the meat is resting, warm the bread and cut into ½-inch rounds. 

Cut the Coppa into thin slices so you can easily fit them onto the bread rounds.  

To build the montaditos, spread cheese on one bread round, add Coppa filets, and top with chili crisp and a sprinkle of chives, placing another round of bread on top. Repeat with remaining ingredients.

¡Buen provecho!