Stuffed Pork Belly Secreto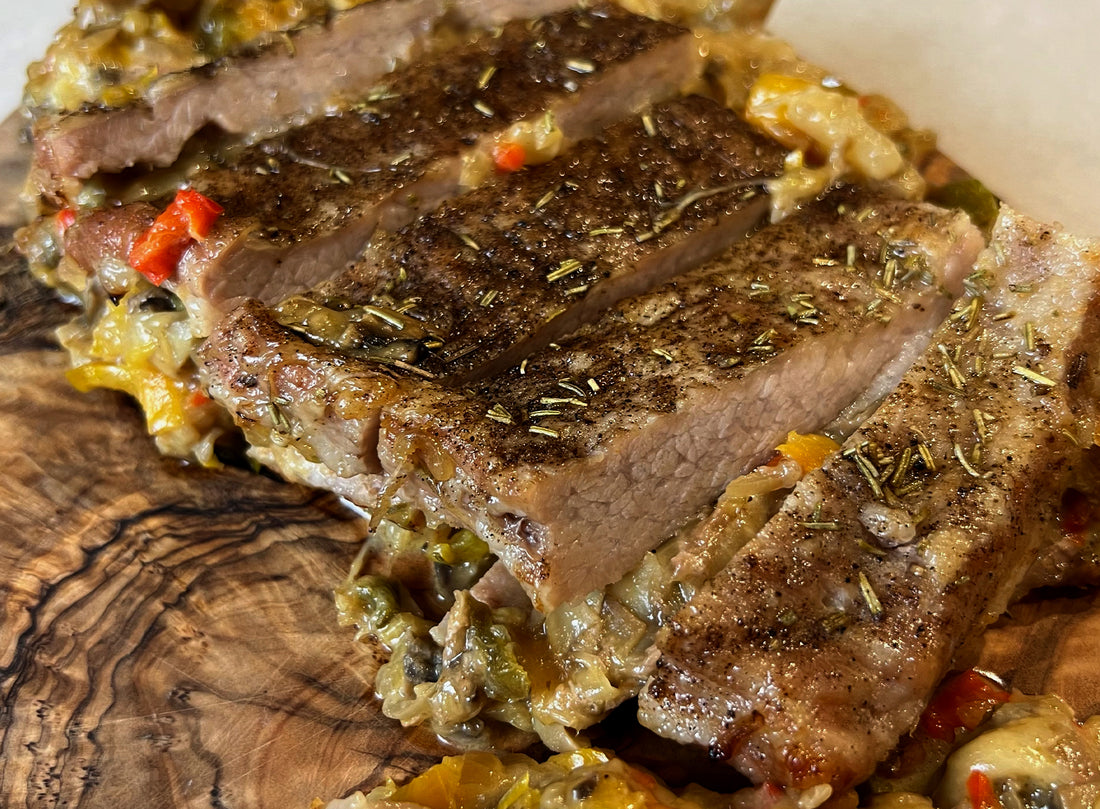 We're stuffing Ibérico Pork Belly Secreto with satuéed veggies and melty cheese and finishing it in the oven to get those crispy, bacon-like edges. 
Serves: 3 
Ingredients
1 Campo Grande Pork Belly Secreto 

1 onion, diced  

½ red bell pepper, diced 

½ green bell pepper, diced 

6 oz. mushrooms, diced 

7 oz. mozzarella cheese

Extra-virgin olive oil

Salt 

Black pepper 

Dried rosemary 
Preparation   
Preheat oven to 400*F. Heat a drizzle of olive oil in a large pan over medium heat. Add onions, peppers, and mushrooms and cook until soft, slightly browned, and onions are translucent. 

While the veggies are cooking, trip any excess fat from the Pork Belly Secreto.

Once the vegetables are cooked, remove from heat and add the cheese, mixing well. 

Spread the cheesy vegetables over half the Pork Belly Secreto and fold the other half to cover the veggies. Using toothpicks, pierce along the sides of the meat (every inch or so) to secure the filling. 

Season the meat with salt and pepper on both sides and sprinkle rosemary on top. 

Place meat on a baking sheet and cook in the oven for 30 minutes, flipping halfway through until cooked.

¡Buen provecho!