The New Primal's Classic Steak-Seasoned St. Louis Ribs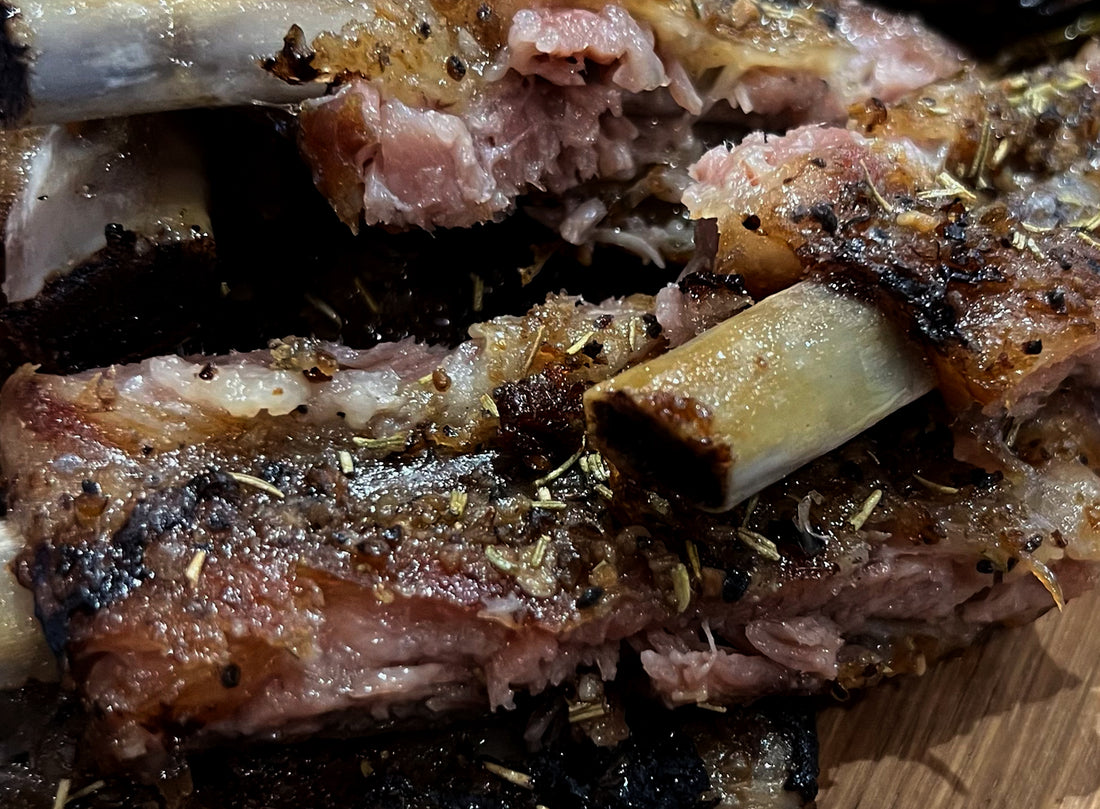 The New Primal's Classic Steak Seasoning does wonders for slow-cooked ribs with rosemary potatoes and sticky-sweet pearl onions. 
Serves: 2 
Ingredients
1 28-35 oz. Campo Grande St. Louis Ribs 

The New Primal Classic Steak Seasoning 

4 medium potatoes, peeled 

6 pearl onions 

1 Tablespoon dried rosemary 

Extra-virgin olive oil 

Salt

Pepper 
Preparation  
Preheat oven to 250ºF. 

Remove the outer membrane from the ribs and season with the steak seasoning. Wrap the ribs in aluminum foil and set aside. 

Cut the potatoes in half and make shallow transversal cuts along the inside of the potatoes. Drizzle with olive and season with salt, pepper, and rosemary. 

Place foil-wrapped ribs, potatoes, and onions in a large baking pan and cook in the oven at 250ºF for 3 hours. 

After 3 hours, remove the ribs from the foil and crank the oven up to 400ºF. Cook the meat, potatoes, and onions for a few minutes longer until they crisp up just a bit and take on more color. 

Remove from the oven and let the ribs rest for a few minutes. Cut into individual ribs and serve with potatoes and onions.

¡Buen provecho!