The Ultimate Ibérico Charcuterie Board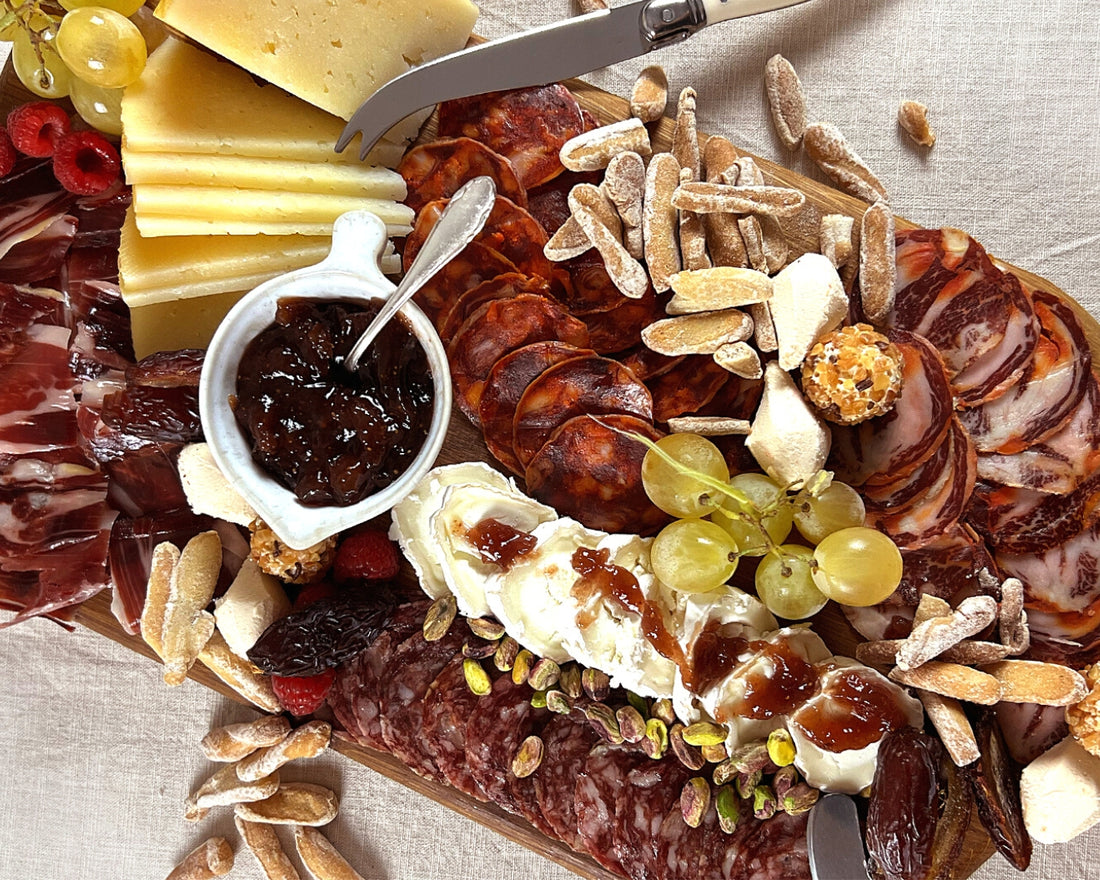 Cured Ibéricos are the star here, but the possibilities are endless. Choose your own cheeses, fruits, nuts, and jams to amp up the play on sweet and salty. 
Serves: 10
Ingredients:
4 oz. Salchichón, sliced 

4 oz. cured Chorizo, sliced

4 oz. cured Coppa, sliced

6 oz. Jamón Ibérico, sliced  

4 oz. goat cheese 

6 oz strong cured sheep's milk cheese (like Manchego) 

4 oz. cream cheese 

½ cup fig jam

1 bunch grapes 

Handful fresh berries 

5 fresh figs 

1 handful almonds 

1 handful pistachios

2 handfuls croutons 

1 baguette, sliced into thin rounds  
Preparation:  
Set out a large wooden board, about 20 in. x 12 in. 

Place the charcuterie in various areas of the board, ensuring you have enough space between them for the rest of the ingredients. 

Place cream cheese and marmalade in two separate small bowls and place them on the board. 

Cut the sheep's milk cheese into thin triangles and place decoratively around the board. 

Place the goat cheese on the board and spoon part of the jam on top. 

Decoratively place grapes around the board.

Cut figs in half and distribute into remaining spots. 

Scatter the berries around as well as the pistachios, almonds, and croutons. 

Serve with baguette slices. ¡Buen provecho!