Best Cut of Pork to eat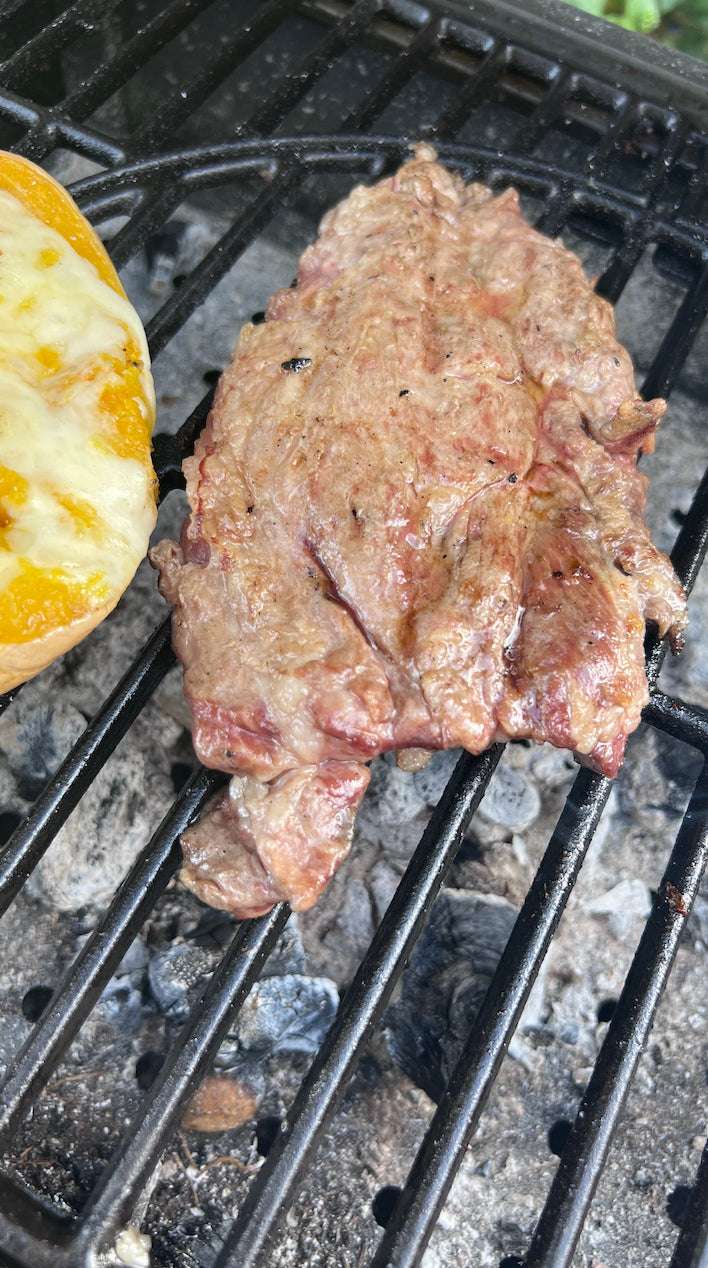 Iberian pork is the most delicious variety that exists. All cuts of Iberian pork are exquisite, like a gourmet snack, but even among them, they vie for position as the favorite of the most demanding palates. What is then the best cut of Iberian pork you can eat?
The most delicious and select cut
You're probably in a dilemma when choosing which parts of the Iberian pig to eat. The secreto is the juiciest cut of this breed of pork and also the most popular in restaurants: its fat makes it so juicy, and eating it is like melt-in-your-mouth butter.
And although the secret is exquisite, you should also know that there is another cut that is delicious and also very select. It is the pluma. According to experts in the field, the pluma is the most elegant and finest cut of Iberian pork and, of course, the most coveted. This is because for each specimen, only two feathers can be extracted, weighing no more than 100-150 grams.
The feather is elongated and delicate but, at the same time, very juicy and tender; its texture is unique! This makes it the perfect cut to prepare in many recipes; moreover, its perfect balance between fat and lean parts makes the feather a very healthy amount.
And where is the best cut of pork extracted from? The feather is obtained from the part of the carcass of the Iberian pig between the head of the loin and the loin or backbone of the animal. That is why the cut is so small, as far as weight is concerned.
Some benefits of Iberian feather
Iberian pork provides excellent health benefits, and the feather is no exception. It is a cut rich in monounsaturated fatty acids because it has a very particular fat marbling; it can also boast of being rich in oleic acid, with the same properties as olive oil!
It is a cut that can be included in a healthy and balanced diet.
How to prepare the best pork cut?
The pluma is versatile and admits many ingredients and recipes for its preparation. For example, the Iberian feather is grilled but baked and can be eaten raw as tartar. We will tell you how to master these techniques to surprise your guests.
Pan-seared
The most traditional way to prepare Iberian pluma iberica is grilled or pan-fried. You don't need much more than extra virgin olive oil and a pinch of salt. Iberian pluma does not require a lot of seasoning to be a safe bet and triumph.
Place the pluma in the frying pan or skillet; when it is very hot, and you have turned it over or even after removing it from the heat, add a bit of coarse or flaked salt. You should know that thanks to the fat in this cut, you can limit the extra virgin olive oil.
Serve with french fries and piquillo peppers.
Grilled feather
Si estás haciendo una barbacoa o parrillada en casa, la pluma también puede hacerse al carbón o pellets. Eso sí, lo mejor es colocarla cuando la parrilla esté muy caliente y dejando una distancia de 15 centímetros entre el fuego y la rejilla. 
Por otra parte, lo más recomendable es poner la pluma lejos de la fuente de calor directo.
Baked?
A very traditional way of preparing pluma is baking in the oven. You can do it on its own or accompany it with vegetables such as baked potatoes or peppers. To do this, you need to put the pluma in a tray or container for the oven at a constant temperature of 220ºC.
The estimated time is 15 to 20 minutes, depending on the thickness. Add a drizzle of olive oil and a pinch of salt. If you make it with potatoes, we invite you to put the potatoes first and then add the feather. Finally, turn it over halfway through cooking.
Iberian feather tartar!
The pluma, as well as the presa (the piece with which it is usually confused), is a cut of Iberian pork that can be eaten raw or tartar. However, it is necessary to follow a strict process to defrost the meat and avoid contamination.
When made in tartar, all that is necessary is to find the ingredients you want to accompany the meat and cut it into small irregular pieces (like small bites). The feather in tartar can have beet, carrots, or avocado; you can also dress it with a mixture of olive oil, soy sauce, and old mustard.