Best European Hake Recipe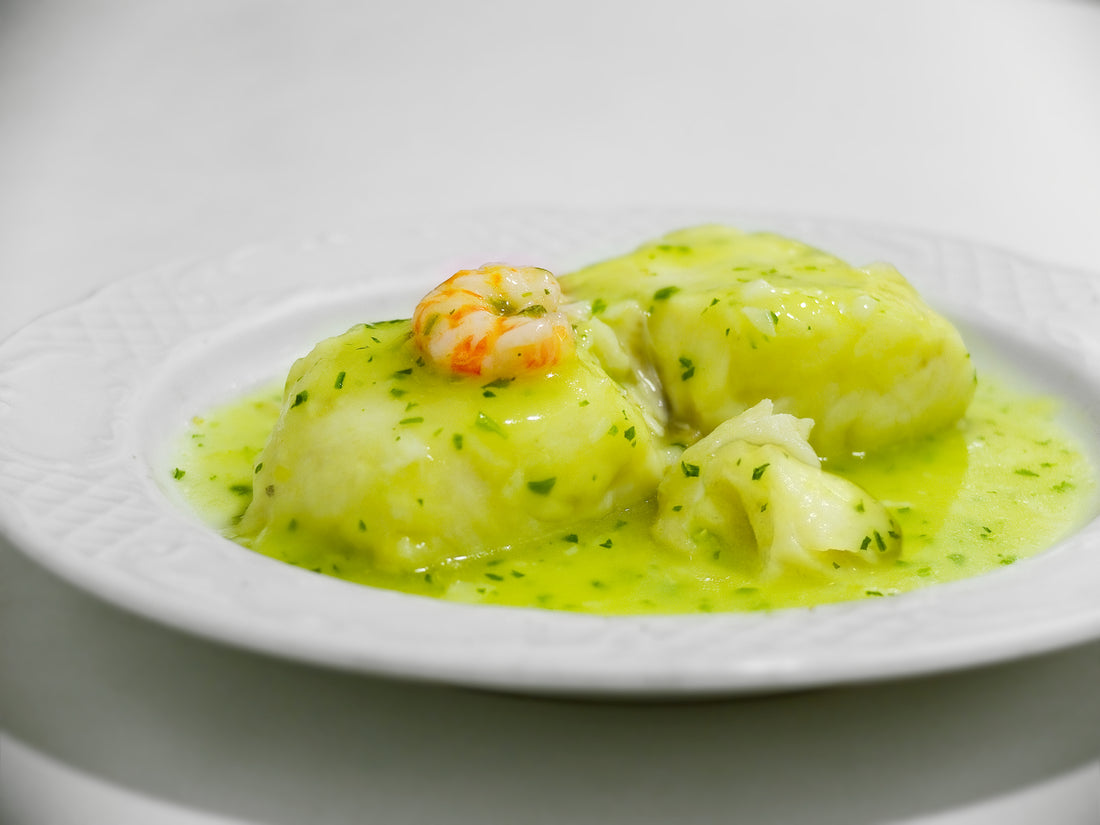 European Hake is a fish that is a member of the cod family. It has a very mild flavor, so even family members who are not too keen on fish will enjoy eating Hake when you make this recipe. The flavor is much more subtle than cod, and the fish has a white flaky texture that basically makes it melt in your mouth. 
Kids also love Hake since the flavor is so subtle, so it's a great meal to give children to help them get some extra nutrients. It's also very easy to cook, so you can make it on busy nights by either poaching it or frying it. 
If you are feeling fancy or you have more time for preparing the fish, you can also make a curry with it or throw it into a pie with some vegetables and potatoes. 
European Hake Recipe Ingredients 
Hlake is an amazing and delicate fish that you can easily cook with some simple ingredients you probably already have in the kitchen. Here are the things you need to get started:
2 hake fillets with the skin still on 

1 teaspoon of garlic granules 

½ teaspoon black pepper 

A small pinch of flour 

1 teaspoon of vegetable oil

Parsley 

Lemon wedges 
Other than the hake, you probably have most of the other ingredients laying around the kitchen, so this is an extremely cost-effective recipe. 
Extra Notes Before Getting Started 
Now that you know all about Hake and the ingredients you need for cooking, you are almost ready to get started. Here are some extra notes and tips to follow to make sure you get the perfect European Hake you are hoping for. 
Make sure you have something tarty and something healthy to serve with the fish. One of the most popular pairings is tomatoes and cooked spinach. The fish looks beautiful when plated on a bed of spinach. If you don't like the acidity of tomatoes, you might want to fry them or cook them. 
You might see Hake fillets sold at the local store as "Scottish Hake Fillets." These are usually coated in garlic and a little bit of pepper flour. You will want to pan-fry these since they already have some flour and seasonings on them. 
Since the recipe in this article also uses flour, the best way to cook it is to pan-fry it. If you want to bake the fish, you might want to leave out the flour and just season it before sliding it into the oven. 
Directions for Cooking European Hake 
Gather your ingredients together and get ready to cook. Follow these simple instructions to make a perfectly flavored Hake. 
Heat the oil in a frying pan and cook the Hake over a low heat. 

Add the garlic granules and black pepper to the small amount of flour. 

Coat the skinless side of the fillets with the flour. 

Fry the fillets for 5 to 7 minutes with the skin side down. 

The fish should be crispy and be turning opaque before you flip it. 

Gently turn the fillets over and cook for 2 more minutes before taking them out of the pan. 

Garnish with parsley and a lemon wedge.

Serve and enjoy. 
What to Serve with Pan Fried Hake 
If you have decided to pan-fry the fish like in this recipe, you can make simple pairings that won't take away from the flavor of the fish. Pair it with something starchy like potatoes or even brown rice. You can also serve it with vegetables, or just spinach as mentioned earlier. Almost all vegetables go with Hake. 
Recipes that are not Pan Fried 
If you want to make something fancier, or you have more time for cooking and don't want to pan fry the fish, there are many other ways you can make European Hake. Here are some extra ideas:
Bake with paprika and serve with kale, garbanzo beans, and bread. 

Cook it into a seafood stew with 4 other types of seafood. 

Make a stew with chorizo and mussels and serve with bread. 

Cook with olive oil and serve with tomatoes and mushrooms. 

Serve over pasta.

Serve it on top of a vegetable puree. 

Make fish skewers. 
There is plenty you can do with Hake which is why it's such a popular fish to cook with. 
Final Thoughts 
European Hake is a delicate and mild fish that can be fried, baked, or seared. You can also serve with soup, salad, pasta, or in a stew.