Best Recipes for Country Style Pork Ribs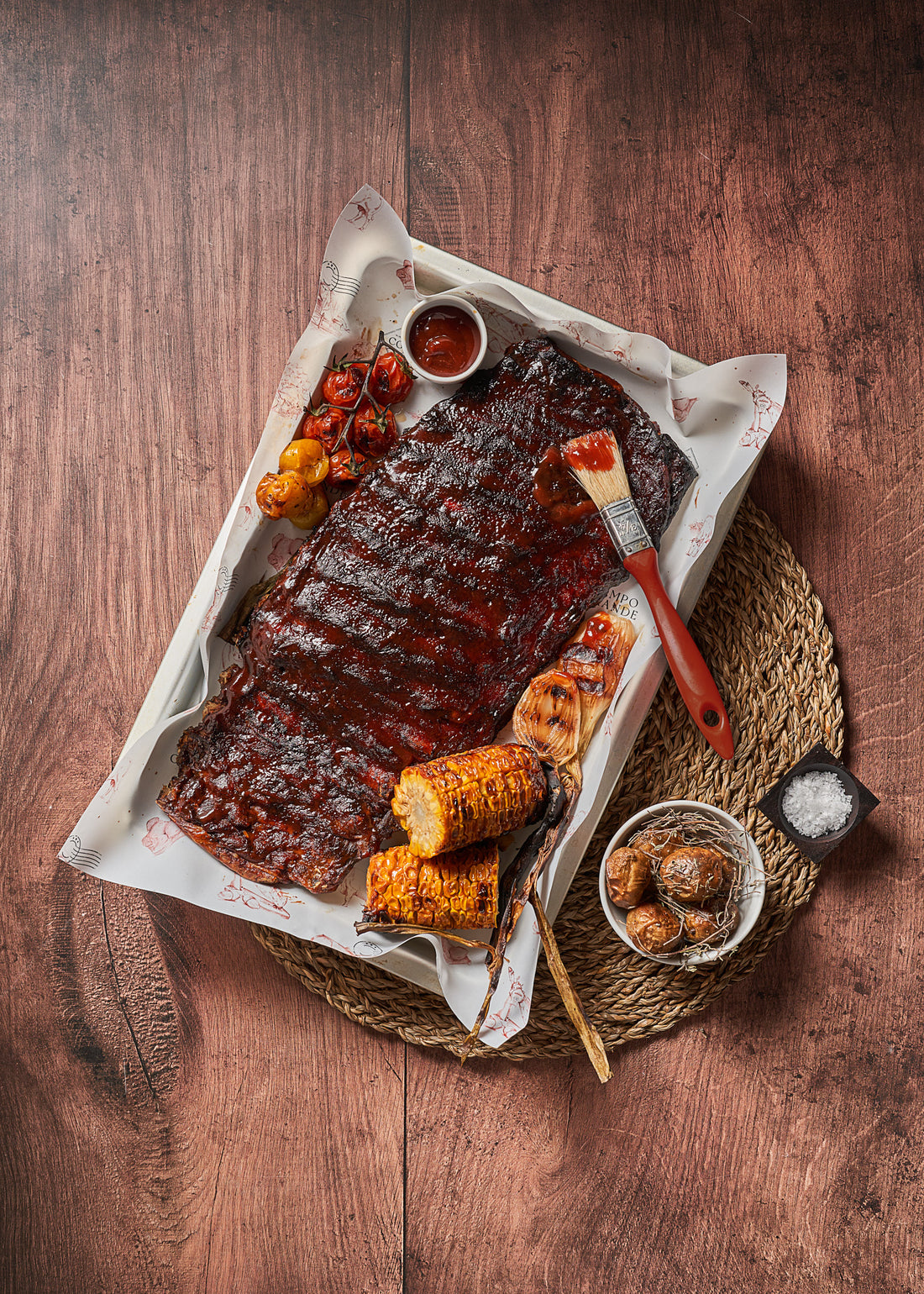 Everyone loves ribs - they're juicy and tender and packed so full of flavor. The best part about them is they're cheap and so easy to make. In fact, you can make them right at home like you just bought them from your favorite BBQ place.
Country style ribs are a fan favorite for many, even for those who prefer beef ribs over pork. They're incredibly easy to make, and are prepped and in the oven in 10 minutes. But, if you haven't heard of this before don't worry - this article will explain everything you need to know.
What are Country Style Pork Ribs?
It might come as a surprise, but country-style pork ribs aren't even made from ribs. They're cuts of the pork shoulder, which is the same cut you'd use to make pulled pork or something like carnitas.
They're cheaper than regular ribs, and meatier too. You're getting so much more meat for your buck than going with ribs. Plus, this way you don't have to deal with all the cartilage and membranes from ribs.
How should you cook country style pork ribs?
The key to a tender, juicy cut of pork is a long and slow cook. You can get this by cooking in the oven, or a crockpot. Your appliance will be doing most of the heavy lifting, all you'll need to do is properly season and sauce your "ribs" before popping them into the heat.
Oven Baked Country Style Ribs
To begin, preheat your oven to 300 degrees Fahrenheit.

Salt and pepper your ribs - along with any other desired spices.

Place the ribs in a single layer in a roasting pan or baking dish. The meats will release a lot of liquids during cooking due to the fats, so make sure whatever dish you choose has high sides.

Cover your pork with foil and cook for 2 hours.

When it's time, uncover the meat and drain the liquid.

Apply a generous layer of BBQ sauce to the pork.

Reduce heat to 275 F.

Bake uncovered for another hour.

When it pulls apart with a fork, it's done. Brush with more sauce and serve after a 5 minute rest.
Country Style Ribs on the Grill
To begin, preheat the grill to medium-low. Oil the grate.

Grab your sauce, or start making it now if you have a recipe.

Place your ribs in a baking dish and pour your sauce or marinade over them - coat completely.

Place your ribs on the grill covered, and cook for 45 minutes - using indirect heat.

Turn every 15 minutes, basting with BBQ sauce frequently.

Once finished, remove from heat and serve immediately.
Best Sides for Country Style Ribs
While the pork is the star of the show, the last thing you want is to have only pork. The sides are important too. Just like backup dancers at a pop concert, you need the sides to enhance the main course. 
The ribs are meant to be devoured - head down and covered in sauce, not coming up for air til every morsel is picked from the bones. When that break inevitably does come, you're gonna want something else delicious to refresh the palette, before diving back in for that next rib. 
Ribs have a complex flavor, often being quite sweet and tangy. You can't go wrong with really any typical "BBQ cookout" sides, but there are some that work exceedingly well with ribs and barbeque. 
Macaroni and cheese
This is a fan favorite pasta, and for good reason. Thick and gooey cheese, soft macaroni pasta, and sometimes baked with panko bread crumbs sprinkled on top. This is a delicious and hearty side that pairs well with the sweet tanginess of the ribs.
Potato salad
Another family cookout favorite, the humble potato salad. Potatoes provide a heavy and filling starch to complement the meaty flavor of the ribs. There's a lot of different types of potato salad, ones with mustard or mayo, tangy herbed dressing potato salad, any will pair nicely with the tang of barbeque ribs.
Corn fritters
These tasty little delicacies are also known as "hush puppies" in some parts of the world. Fresh corn cob kernels are folded into cornmeal batter and deep fried. They'll be a great way to sop up that extra BBQ sauce on your plate left over.
Grilled corn
If you want a little bit of a healthier option, you can't go wrong with grilled corn. Apply a generous layer of butter and some salt and pepper, or spice it up with cayenne or herb butter for a simple yet delicious pair to your country-style ribs. 
Tomato corn coleslaw
Coleslaw is another fan favorite at the cookout. A quick mixture of green cabbage, corn, tomatillos and cherry tomatoes tossed together with a zesty coleslaw dressing will be the perfectly sweet-tart compliment to the rib's sweet-tangy. 
Green bean salad
The last side suggestion is green bean salad. It's a quick and super tasty side that goes well with a lot of main courses. It calls for blanched green beans, dressed up in a juicy vinaigrette.
Final thoughts
While ribs are usually always so delicious, country-style ribs are in a league all their own.
Whether you bake them in the oven or grill them outside on the back porch, with these meaty and flavorful country-style pork ribs you'll be the most popular cook at the next get together. You might want to bring extra!