Best Ways to Cook Monkfish: Everything You Need to Know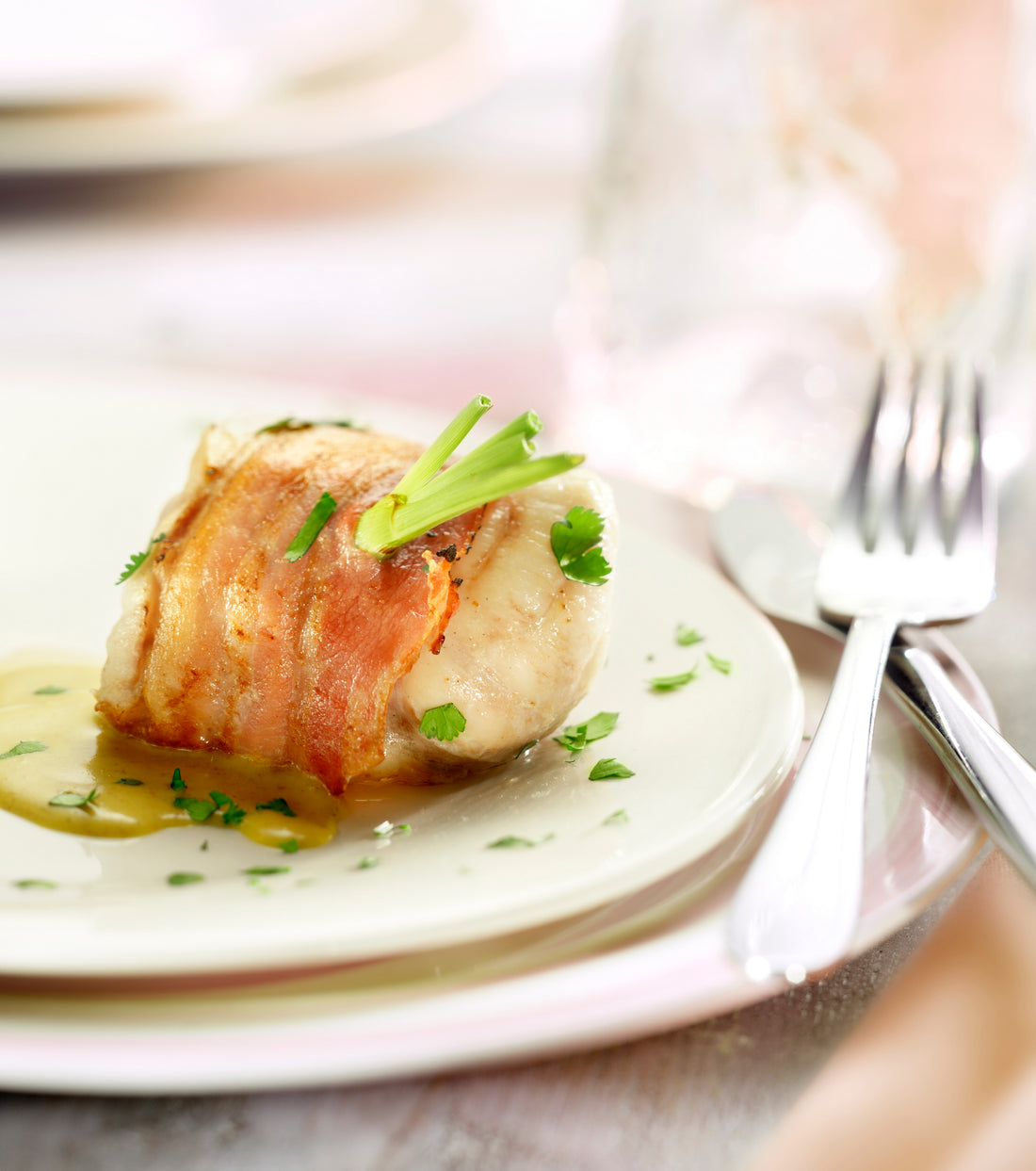 If you have recently bought Monkfish, you might be wondering how you can make it into a wonderful meal that your family and friends will enjoy. The good news is that Monkfish is very easy to prepare, and you can cook it in a variety of different ways depending on your schedule and the flavors you like. 
Monkfish is not one of the prettiest fish to serve, so you also need to find ways to plate and serve it that look extra appealing to your guests. Before buying Monkfish, make sure you get the freshest option. It should feel firm to the touch and not have an overly fishy odor. 
How to Cook Monkfish 
If you have a Monkfish fillet, you can pan-fry it or roast it. Most Monkfish fillets will take about 5-6 minutes to cook if you are pan-frying them. Fillets are one of the best options to cook if you are low on time and you want an easy meal that is flavorful and wonderful. 
No matter what kind of Monkfish you are cooking, make sure you let it rest for 5 minutes before cutting and serving. It will fall apart if you cut it while it's still too hot. 
If you are looking for something a little more unique, you can grill or barbecue your Monkfish. Some people even choose to make skewers, or kebabs. If you want to make a kebab, you will need to cube it first so the pieces of fish will cook evenly. Many people also choose to marinate Monkfish before cooking. The thin flesh of Monkfish soaks up flavors easily making it one of the best fish to marinade. 
Marinade Choices 
If you have never made a marinade before, you might be confused about how to make one that suits Monkfish. Here are some simple choices below to help you make the best Monkfish. 
| | |
| --- | --- |
| Asian marinade  | Use soy sauce, natural yogurt, fresh ginger, and lemon. You can also use hot pepper or hot sauce if you want to add some spice. This marinade works best if you are making kebabs or skewers.  |
| Herb marinade  | For this marinade, you can use herbes de Provence, garlic, olive oil, white wine, salt, pepper, and lemons. This is a subtle marinade that is not overpowering. It's a good choice if you don't want the flavor of the fish to take away from other things you might be serving.  |
| Peppered citrus marinade  | Use lime, lemon, oranges, thyme sprigs, olive oil, peppercorns, salt, and pepper. This is a nice marinade if you like sour flavors or if you are serving other seafood as part of the meal as it will give your guests a beach and summer vibe.  |
How Can I Serve Monkfish? 
Monkfish can be served in a variety of different ways. You can also change up the recipes depending on who you are serving, or how much time you have to make dinner or lunch. Here are some easy ideas that you can try if you are cooking Monkfish for the first time:
Monkfish with lemon dressing

. This is a basic fish recipe with a subtle dressing. You can also serve it with coriander and almonds. A little rocket and some olive oil also goes well with this dish. 

Bacon-wrapped Monkfish

. This is exactly how the name makes it sound. Take some dry-cured thin bacon and wrap it around the Monkfish. This makes for a hearty meal. 

Seafood paella

. Monkfish can always be paired with other kinds of seafood to make a feast. This is also one of the best recipes to make if you are feeding a large crowd or if you are having a dinner party. Make sure to pair it with mussels and king prawns. 

Fish pie

. If you want to bank the Monkfish, this is an excellent choice. You can pair it with a flaky crust and a white wine sauce. 

Fisherman's Curry.

Monkfish makes an excellent curry. Pair it with tomatoes and coconut cream for delicious flavors. 
Final Thoughts 
Monkfish is an excellent fish for seafood lovers. Since it has a subtle flavor and has the texture of lobster, or meat, it's also an excellent choice for those who might not like strong fish flavors. Monkfish is easy to add to a curry or pie if you are looking for a unique way to serve it. If you are pressed for time, just pan-fry it or roast it with some vegetables.