Cooking with Spanish Wine: Recipes for Pairing and Enjoyment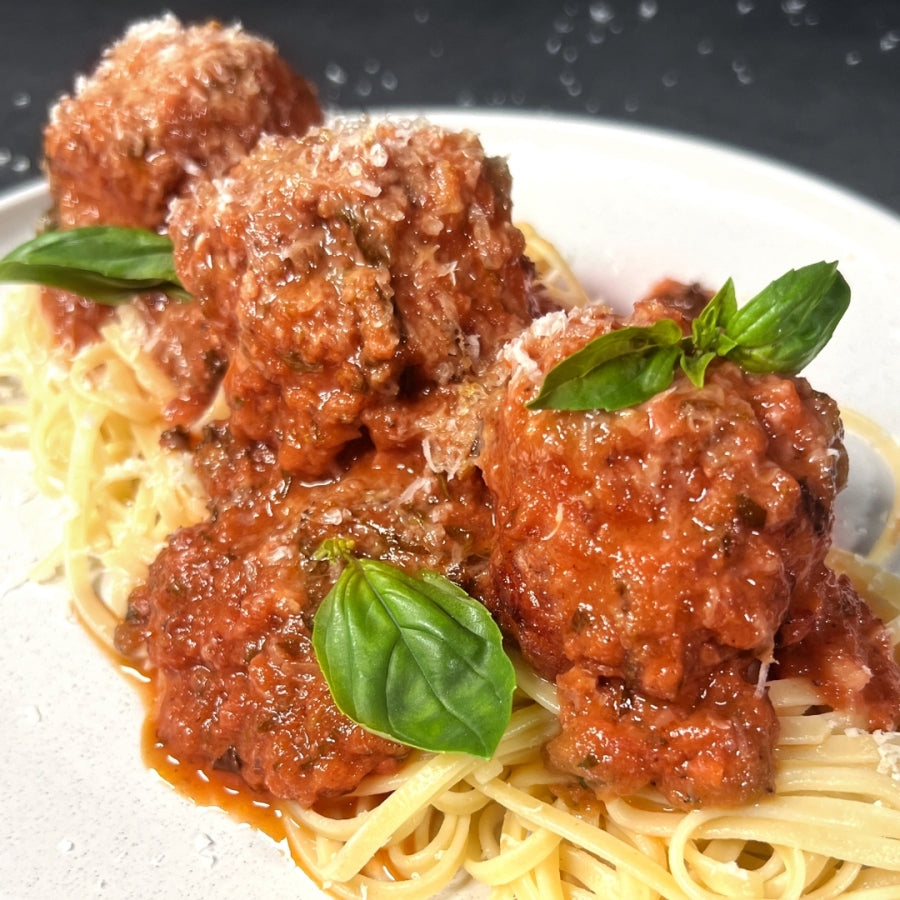 Spanish gastronomy is so varied and delicious that it has won several international awards. This is not only due to the creativity of the dishes, but also to the high quality of the ingredients used in them. While in many countries, wine is only consumed in a glass and accompanied with food, in Spain it is also used for cooking.
Cooking with wine is amazing when you know how to do it, because one of the best qualities of this beverage is to highlight the different flavors and aromas of food. Especially when we talk about different meats, whether red or white. For that reason, if you have Spanish wine at hand, it is a very good idea to start creating in the kitchen, as you will surely get a magnificent result that will make you want to experiment with different recipes.
With wine you can cook high-class recipes, but when you don't feel like cooking, wine can give the gourmet touch that those simple recipes that we all love require.
Let's get to it!
Meatballs in red wine sauce
Is there a more delicious and timeless food than meatballs? Probably not. Since "De re coquinaria", meatballs have been part of the kitchens of millions of homes around the world, so it is almost impossible to go wrong in the kitchen if you decide to prepare meatballs. On this occasion, a little wine can make all the difference.
Ingredients:
500 grams of the minced meat of your choice

1 clove garlic

1 cup red wine

1 cup beef broth

1 egg

1 carrot

1 tomato

1 onion

1 teaspoon parsley

1 dash of olive oil

1 teaspoon sugar

100 grams of stale bread

½ cup cooking cream

A little wheat flour

Salt

Pepper
Preparation:
As a first step, it is necessary to mix the stale bread with the cream.

Take a bowl and add the egg. You will have to beat it and then add the seasoned meat, the chopped garlic clove and the parsley. Mix everything and add the bread until everything is well integrated.

Make small balls with the meat and roll them in flour.

Fry the meatballs. When finished, set them aside.

Chop the onion and brown it. Add the grated tomato, more salt and a little sugar.

When you see that the tomato is fried, add the wine and the beef broth. Let the mixture boil and then add the carrot.

Remove the sauce and pass it through the blender. When finished, put the sauce in a saucepan with the meatballs for half an hour.

It's ready! Enjoy this tasty and easy dish.
Cream of carrot cream with white wine
Ready for a tasty, light and healthy recipe? Get ready to enjoy!
Ingredients:
4 carrots

2 onions

1 dash of cooking cream

1 cup white wine

½ liter of chicken broth

Olive oil

Salt
Preparation:
Take a large saucepan and bring the chicken broth to a boil.

Add the chopped onions and previously peeled carrots to the broth.

When the vegetables are cooked, add the cup of white wine and let everything boil together for about 5 minutes.

Transfer everything to a blender to blend until smooth.

Add oil and salt.

Serve and enjoy this delicious meal.
Chocolate and red wine cake
Wine can also be used to make delicious desserts, so get ready to surprise your guests with a delicious chocolate cake with a touch of red wine that will enhance all the flavors and aromas of the preparation.
Ingredients:
185 grams of wheat flour

175 grams of sugar

25 grams of cocoa powder

8 grams of baking soda

2 grams of salt

60 ml sunflower oil

5 ml vanilla

240 ml of red wine

20 ml of wine for topping

110 grams of dark chocolate for coating
Preparation:
Start by preheating the oven to 180°C and preparing a baking pan. Grease with oil and sprinkle with cocoa powder.

Sift the flour, cocoa, baking soda and salt into a bowl. Add the oil, red wine and vanilla essence.

Mix everything with gentle movements until everything has a homogeneous consistency. Then transfer everything to the mold.

Bake for half an hour, keeping an eye on the mixture.

Remove the cake from the oven and wait a few minutes to unmold.

While the cake is cooling, heat the cream with the wine in a saucepan and mix the ingredients.

Before boiling, add the chopped chocolate. Turn off the heat and mix until you obtain a smooth ganache.

Let it cool for about 20 minutes. Cover the cake and spread the cream very well.

Reserve in the refrigerator or serve as a tasty dessert.
With these three recipes you can have dessert and lunch options for when you want to enjoy wine in a different way. And if you prefer a good glass, remember that a rich red wine goes perfectly with meat, while white wine is ideal to accompany fish. Now, let's enjoy!