Coquina Recipes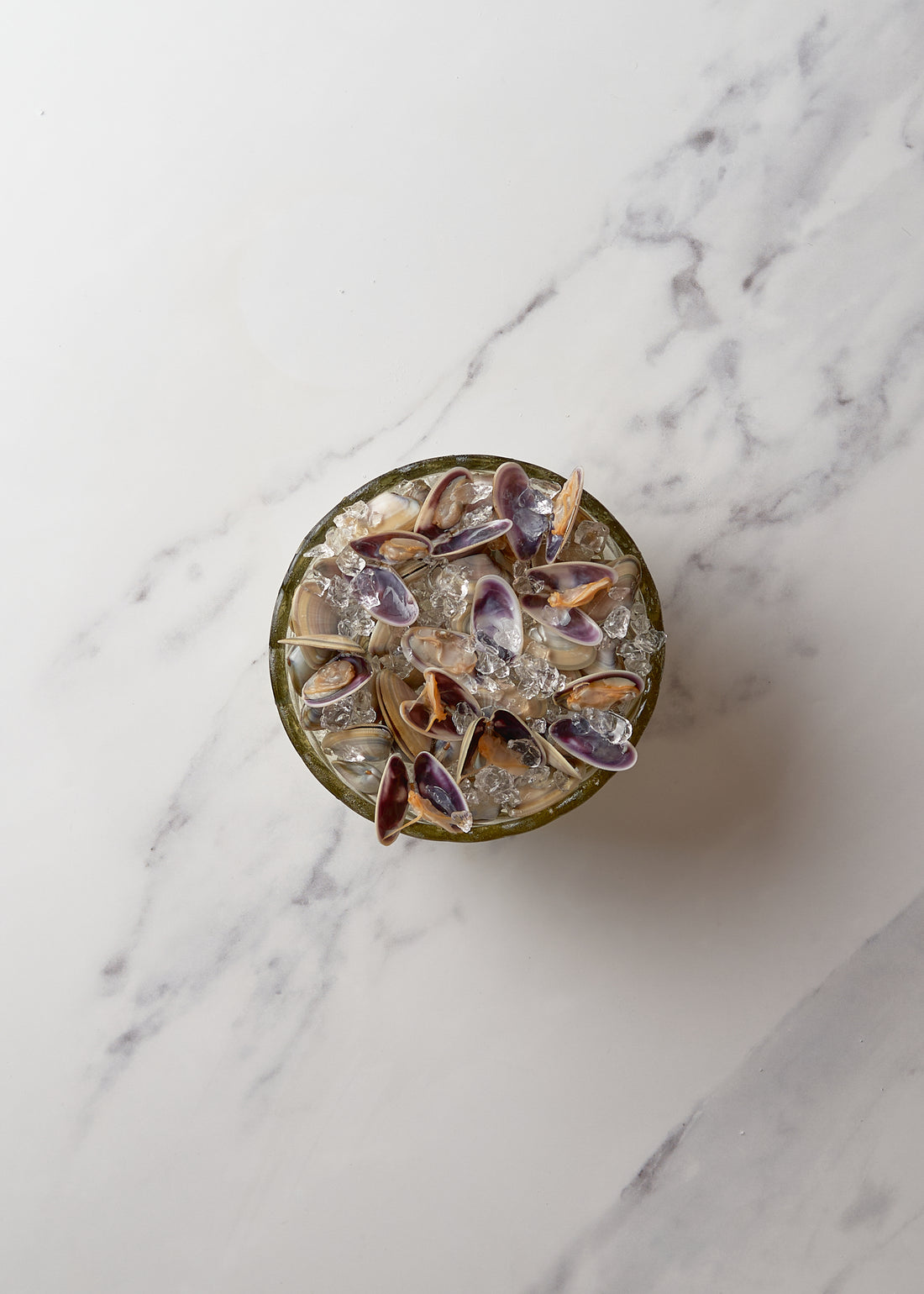 Coquina is a very common type of shellfish from the coast of Andalusia, with Cádiz being the province where it is most commonly prepared and consumed. In order to make a good coquina recipe, the first thing to do is to know how to clean this shellfish, as it contains large quantities of sand.
How to clean coquinas
Coquinas, also known as tellinas, are a type of mollusc that contains a lot of sand. They are found buried in the coast, usually at depths of 15-20 meters off the coasts of the Mediterranean. They can be prepared in various ways: grilled, steamed, with garlic in a marinara style.
To clean coquinas well, it is important to soak them in sparkling water for at least one hour. A little salt is added to the sparkling water. With this mixture, the shellfish will eliminate all the dirt and sand remains. It is advisable to place a bowl deep enough to cover the coquinas while they are being cleaned.
After an hour, change the water and leave them to soak for a little longer. This will finish removing any remaining sand. If you don't have sparkling water, you can use tap water or purified water, and also vinegar; either of these options will work.
Although the initial cleaning time is one hour, it is advisable to change the water every 30 minutes and replace it with clean water.
Recipe for Coquina with Garlic, or "a la marinera"
This is an easy recipe that is ideal for the summer season, as it has a unique flavor and texture. The meat of this mollusc is very tender and thin, so it is easy to eat. Be careful, as the coquinas are served as an appetizer, not as a main course.
Ingredients
Half a kilo of coquinas
Four cloves of garlic
A bunch of parsley
100 milliliters of white wine or sherry wine.
Extra virgin olive oil
Water
Salt and freshly ground black pepper
Preparation
While the coquinas are being cleaned, you can start to make the sauce mixture. To do this, peel and finely chop the garlic and fresh parsley.
Add the garlic and parsley to a frying pan with a drizzle of olive oil and allow them to brown over a medium-low heat.
When the garlic begins to color, add the coquinas and turn up the heat.
Season with salt and pepper.
The coquinas will open by themselves with the help of the heat. If you want to speed up the process, stir with the help of a ladle; if the coquinas hit each other, they will open more quickly.
When the coquinas begin to open, add the white wine or sherry. It is advisable that the wine be of a high quality, as once the alcohol has evaporated, there should be a reduction which, mixed with olive oil, will delight the diners.
Once the clams have opened, leave them for a couple of minutes and remove from the heat only those that are open. Place them in the serving dish.
Continue stirring the rest of the coquinas until they open. It is important to note that not all the coquinas will open. These should be discarded.
Half-opened coquinas can be eaten.
Serve the coquinas in a serving dish and drizzle with the wine sauce from the pan.
Add chopped parsley on top for garnish.
Fried Coquina Recipe
This fried coquina recipe is very easy to prepare and allows you to enjoy the authentic flavor of this mollusc.
Ingredients
Half a kilo of coquina clams
Extra virgin olive oil
Lemon
Parsley (optional)
Preparation
When the coquinas are clean, add plenty of extra virgin olive oil to a frying pan. Remember that the pan must be deep enough. The amount of oil, in this recipe, helps the coquinas to acquire a different flavor.
Once the oil starts to heat up, but does not burn, add the coquinas and cover.
Wait until the coquinas begin to open. You can remove the lid from the pan or saucepan from time to time to stir and remove the open coquinas.
Serve in a serving dish and squeeze the juice of a lemon.
If you want to garnish the dish, you can add parsley on top.
What to serve with coquina clams
Coquinas are served as an appetizer, or as part of a snack, so you can add a variety of different dishes to accompany them. However, it is best to share bread among your guests as the sauce of the coquinas al ajillo tastes so good when the bread is dipped into it. Depending on where you are, coquinas can be eaten with espetos, a good salad, squid or a very fresh gazpacho or salmorejo.